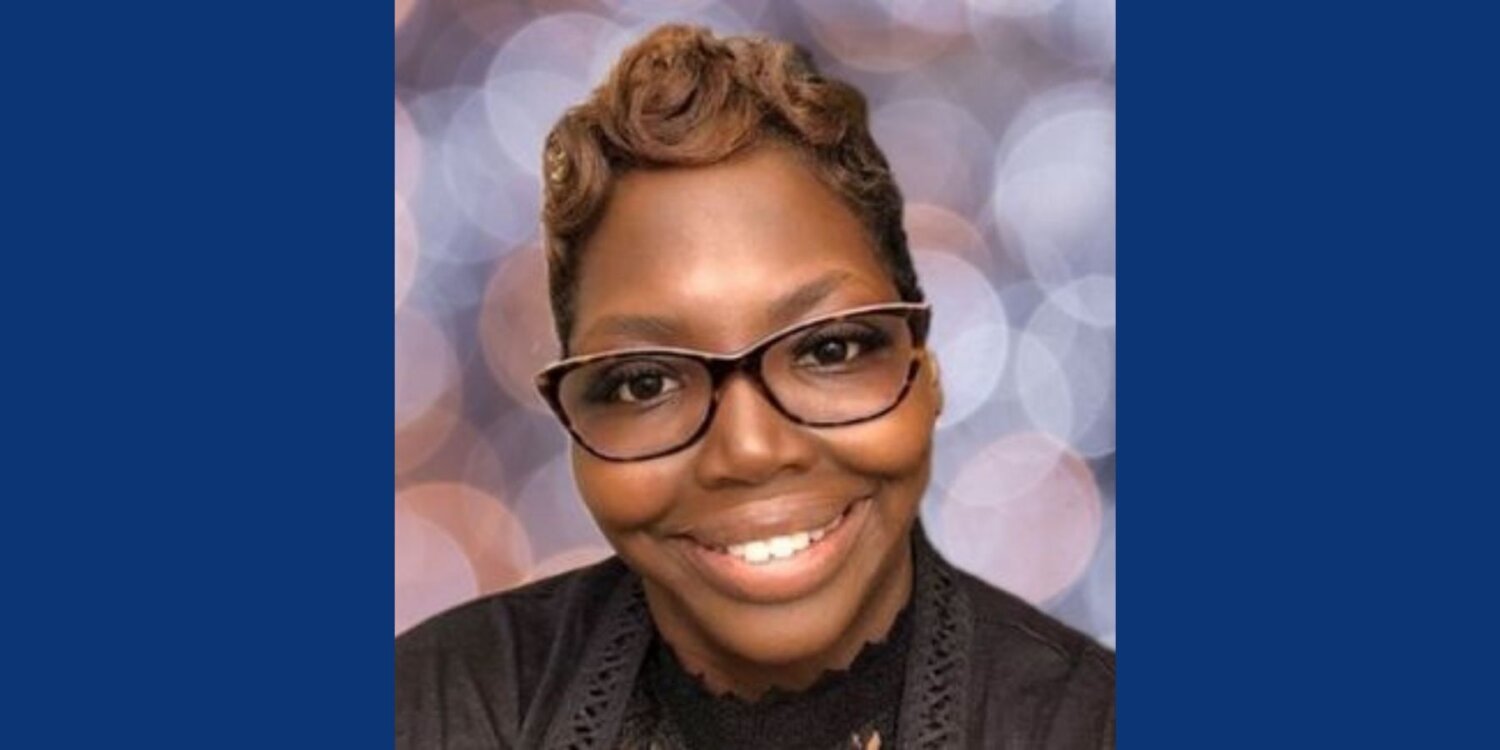 ---
Roxxi Davis, Master of Social Work (MSW) program director for Newman University, joined the Newman family on July 1, 2020. She offices out of the university's Colorado Springs outreach location.
Since then, she has been busy improving the students' experience and finding new ways to boost enrollment.
During her first seven months at Newman, Davis conducted many field visits and realized how many social work students and professionals were placed in the K-12 schools. She also found time for site visits to see what types of classes other universities were offering and it immediately became clear to her that Newman was in need of a new program — one that would support social workers who are building their career within the school system.
With support from her colleagues, the new program was approved in February 2021.
Davis is a licensed clinical social worker with certifications in both early childhood and advanced early childhood. She earned her bachelor's degree from Illinois State University in Normal, her MSW from the University of Illinois at Urbana-Champaign and her doctorate in social work from Aurora University in Aurora, Illinois.
She has extensive experience in the social work field including practicing in the medical field and teaching in Bachelor of Social Work and MSW programs in a higher education setting.
During her time as a professor at Concordia University Wisconsin, she was also presented with an Excellence in Teaching award and an Integration of Faith and Learning award.
Medical field to higher education
Coming from the medical field to higher education was a welcome challenge. Davis said adapting to different protocols was quite a shift but the skills she gained from the move to teaching in higher education have been a blessing.
"There are many similarities and a lot of skills are transferable — those interpersonal skills, having compassion, having cultural humility and always being aware — those are important skills in both arenas," said Davis.
However, the skills she is gaining as a director of the MSW program are also exciting for Davis. She said writing the proposal to start a new schools-focused social work program was an invigorating process.
"Once I realized the need for a school focus, I did a lot of research. What I've gained from that just reinforced the idea that you have to be in tune with what the students are doing or what's going on in social work. You have to always be aware of the things that are needed or missing in the community."
Her next major project as director will be working with her colleagues at the Wichita and western Kansas locations on the MSW program reaffirmation process. After that, Davis said enrollment will be her main focus.
"Not a lot of people know about our Colorado Springs location but our enrollment is continuing to grow each year," said Davis. "I'm thinking '100 strong' for enrollment. I would love to see 50 students at each of our Wichita and Colorado Springs locations."
She also believes there is a way to create even more flexibility than is already offered.
The MSW program currently offers both day and evening classes with some hybrid — online and in-person — options. Davis would like to see a growth in online class offerings with shorter commitments.
"I would love to offer online learning for our students. During the pandemic, we had to rely on Zoom. Doing that and seeing success from that supports the idea that an online program is possible. This could also help enrollment, gaining students who are more interested in that format. And while we're at it, why not look at what we can do to shorten some of the required courses from 16 weeks to eight weeks."
Being in another state away from her colleagues doesn't put a damper on her enthusiasm and passion. She said it is "such a blessing to be part of Newman, and even though we are miles apart, we stay connected in so many ways, especially through committees."
Integrating faith
As a licensed minister, Davis found encouragement in teaching at a faith-based university.
"I remember going from teaching at a secular university to a Lutheran university, Concordia College. It's so freeing to be able to bring my faith into my work," she said. "God brought both my passions together and I get to do that every day. Social work and being a servant. I have both of my passions and I feel I'm really fulfilling what God put me on earth to do."
Davis is a first-generation college graduate who dealt with a learning disability through it all. In her younger days, she was held back, people labeled her as a dyslexic. But she persevered and overcame, working her way through three college degrees. Her faith kept her going.
"I wouldn't be here if it weren't for my faith. It's in my DNA. I am a strong believer. I remember in high school, I didn't know what I wanted to be. I prayed and I heard God's voice — a social worker."
Davis said being able to talk about her faith in her classes is important to her. She finds many similarities in the role of a social worker and how Jesus lived his life. Using that knowledge inspires her to be passionate about her work in helping others and she wants her students to feel the same.
"I always tell my students, 'Jesus was the first social worker. He went to the outcast, the individuals with mental health issues, the hungry. He showed compassion and he showed love, and he healed them through his love.' Jesus is our prime example of being a social worker. We can bring healing to others and love people back to life."
Davis and her husband have been married 15 years and together they have a 10-year old son — her carbon copy, she said. She is driven to inspire her son, to teach him that he is not the label that people put on him.
"I tell him, 'You're smart, you're intelligent, you're an African American son and you are called by God,'" said Davis. "People labeled me, but I am not who they say I am — I am who God tells me I am."