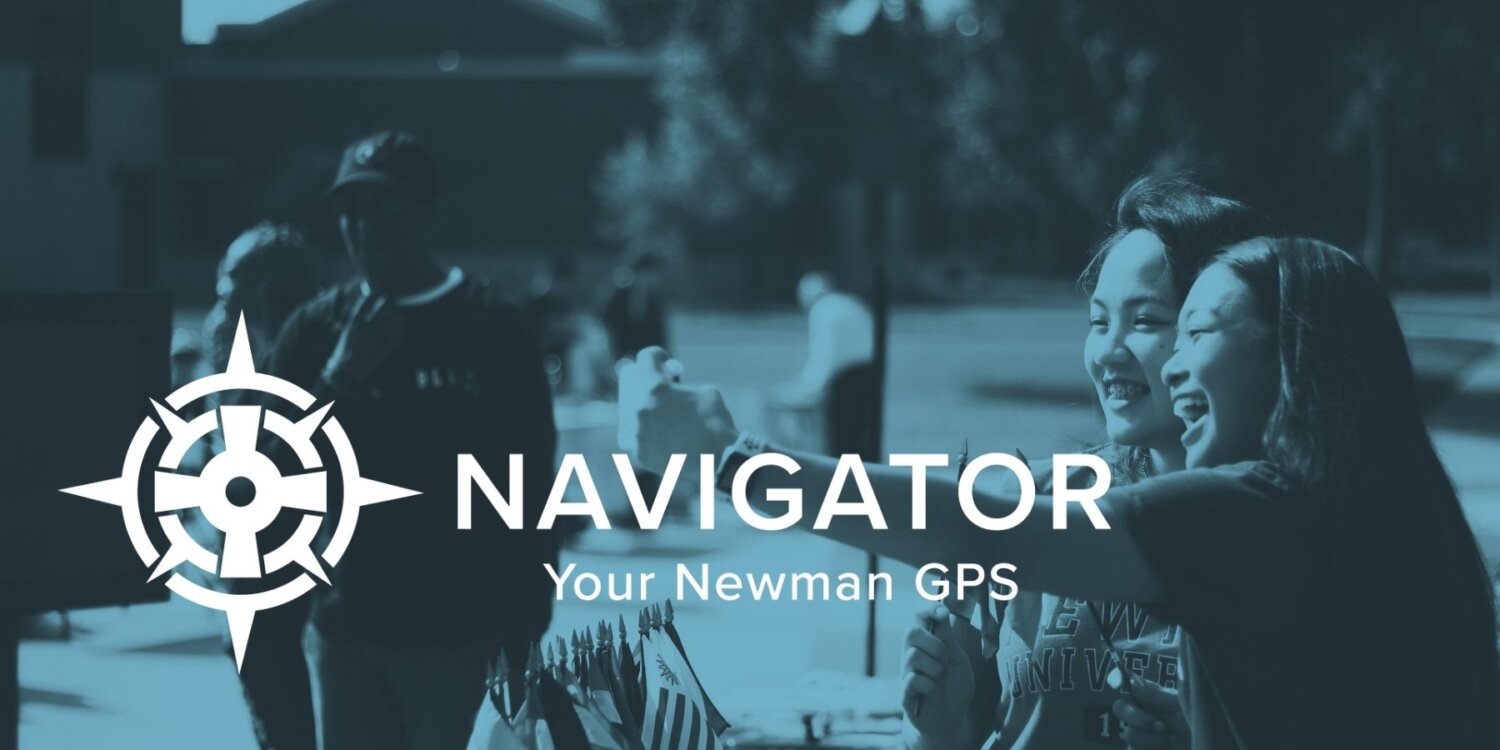 ---
Newman University's supercharged student success program, Navigator, has launched — and the benefits for students are astronomical.
The new program was introduced in the fall of 2020. Program Director Audrey Hane said Navigator provides a hands-on, personalized higher education experience for students at Newman.
Students receive personal guidance, one on one navigation, leadership and volunteer opportunities, mentorship, hands-on learning — and they are surrounded by faculty and staff who strive to help students fuel their passion and find their purpose.
"The ultimate goal for our graduates is that they identify their passion," said Hane. "That they understand their purpose, that they see how their gifts and talents are unique to them and how they are especially suited for some role in their future and in serving the world.
"Navigator offers them an opportunity for reflection and discernment and for self assessment to understand what their gifts are so they can begin that process of really understanding their purpose and finding their passion."
Making the transition from high school to college can be a stressful time in a student's life. Newman University has always focused on making that transition easier and providing students with highly memorable and successful experiences and Navigator solidifies that focus.
---
Benefits
"We created Navigator, really, as a gift to our students," said Hane. "We wanted them to know that if they came to Newman University, they would have support and they would have a program that outlined their path to success.
"So we highlighted three core elements, which is leadership training, a customized education plan (with hands-on learning) and a dedicated support team."
With Newman University's small size, applied hands-on learning is accessible and realistic. Faculty put a great deal of effort to provide challenging experiences that result in skills confidence and career readiness.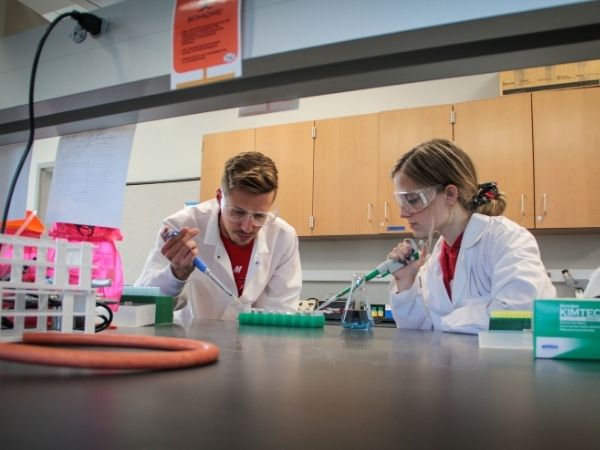 A top benefit for Newman students is building confidence within themselves. Navigator gives students the tools to assess their goals, discover their talents and achieve success.
That's what we call our customized education plan," said Hane. "We are there to very intentionally work with students and make sure they know the steps forward for success."
Navigator's student support includes all facets of higher education: academic career, personal and future professional goals, service and leadership, portfolio and resume building, and more. And with hands-on, real world experiences, students will stand out on graduate school and job applications.
Mentorship
With Navigator, Hane said, students will feel supported during every step of their higher education journey and that includes mentorships with peers and alumni.
"Students will be matched with mentors from the peer group and from Newman alumni," explained Hane. "They will offer their perspective and their guidance. We really want them to feel they can make decisions as they move forward at the university while knowing they have that support team that's walking with them the entire time."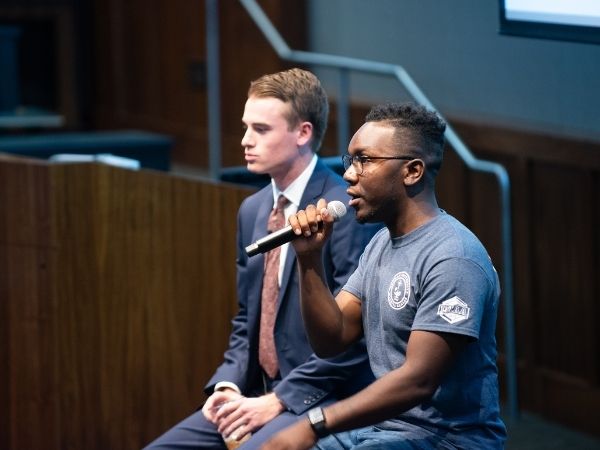 The Navigator's alumni mentorship program will pair career professionals from the Newman alumni community with a student attending the university.
This type of mentorship completes the circle of support and helps alumni stay connected and share the knowledge and skills with current students.
"The alumni will provide that professional resource within the student's desired career path or industry," said Hane. "The possibilities are abounding. The mentors can guide the students through the steps they need to take both academically and co-curricularly to prepare them for their future."
Benefits to the students include networking opportunities, professional society connections — both local and regional — professional goal-setting and shadowing experiences with hands-on learning.
"It's a link, a window, to the professional world, helping the students to prepare for and make that transition," Hane added.
Getting Involved
Newman makes it simple for students to take part in the Navigator program. A series of three 1-hour courses will be available for enrollment.
The first course, Flight Planning, will help students identify their interests and strengths through career assessments. Faculty will help the students craft a mission statement and begin discerning personal and professional goals. They will also start developing their professional portfolio.
The second course, Vector Check, will provide students opportunities to connect with a professional mentor in their field of study and practice leadership and hands-on learning while participating in extracurricular activities, including studying abroad when possible.
Launch, the third and final Navigator course, will have students working with faculty on job searches or graduate school plans, participating in mock interviews, presenting original research during Scholars Day and finalizing professional portfolios.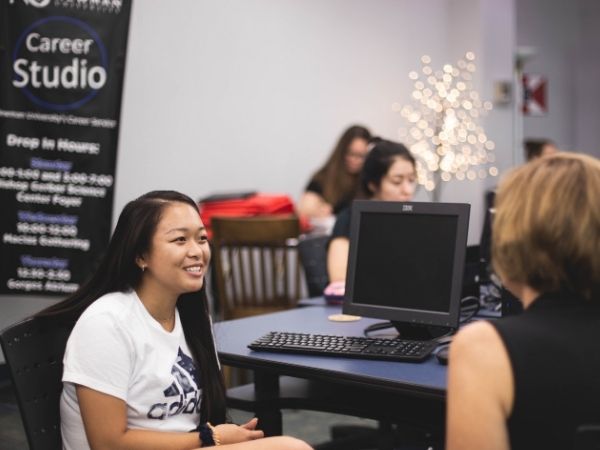 The support goes beyond the classroom, however, with faculty advisers and alumni mentorships within the community.
"Part of Navigator is designed to help students find their purpose; to identify strengths, gifts and passions," said Hanes. "We want students to discover what is going to make them jump out of bed and be excited to not only go to school for the next several years but also to have a career where they really feel like they're sharing their gifts with other people.
"Navigator is designed to do all those things. To help students find that path forward. We are there to ensure they are on the right path. And then when it comes time to graduate, they will truly be able to live our mission, which is to transform society. And they will make that transformation using their own unique and special gifts. They will be living their purpose and doing it in a way that really meets their passion."
---