Newman welcomes new Board of Trustees members
The Newman University Board of Trustees welcomed six new members in September.
Mike Bukaty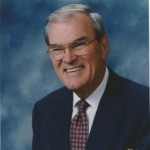 Mike Bukaty works as a consultant for companies such as Great Plain Industries of Wichita, Ditmico of Kansas City, Mo., and NOVA Private Capital of London. He currently serves on the boards of Great Plains Ventures, Via Christi Hospitals-Wichita, YMCA of Sedgwick County, Senior Services of Wichita and Commerce Bank (Advisory Board).
John Clevenger
John Clevenger is president, chairman and CEO of Commerce Bank in Wichita. He
has served on the boards of the Via Christi Foundation, Exploration Place and Catholic Charities of Wichita, among others. He is currently on the Wesley Medical Center, HCA Board of Directors, and the Wichita Metro Chamber of Commerce Board of Directors.
Tad Druart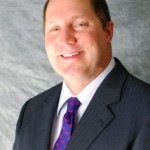 Tad Druart is a 1987 graduate of Newman. He is director of corporate communications and marketing for Compass Learning in Austin, Texas, where he lives with his wife, Nancy, and their children Andrew, Rachel, and Ashley. Druart is the 2013-2014 president of the Newman University Alumni Association.
J.T. Klaus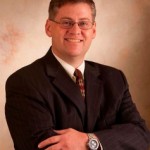 J.T. Klaus is a partner/member of Triplett Woolf & Garretson, LLC, in Wichita. He received his bachelor's degree in communications with minors in history and English from Newman University in 1987, and his juris doctor from the University of Kansas School of Law in 1990. Klaus currently serves on the Board of Directors for the Center of Hope, Inc. in Wichita.
Patricia Koehler
Patricia Koehler is president and CEO of JR Custom Metal Products, Inc. in Wichita, and served a previous term on the Newman Board from 1998 to 2001. She is a board member of the Wichita Independent Business Association and Wichita Sister Cities, and previously served on the boards for Via Christi Hospital, the Lord's Diner, and Catholic Charities. She and her husband, Edward (Ed) C. Koehler, have two children, Monica and Eddie, and three grandchildren.
Jeffrey O. Korsmo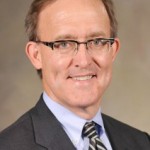 Jeffrey Korsmo is president and CEO of Via Christi Health. He joined Via Christi in 2011 after 28 years at the Mayo Clinic. He earned his bachelor's degree in business administration at St. John's University in Collegeville, Minn., in 1980, and his master's degree in management at Purdue University in 1983. He and his wife Jenny have two daughters, Erin and Gretchen.
For more information on the new Board members, visit http://news.newmanu.edu/0913BOT
Tags:
Board of Trustees
,
J.T. Klaus
,
Jeffrey O. Korsmo
,
John Clevenger
,
Mike Bukaty
,
Patricia Koehler
,
Tad Druart