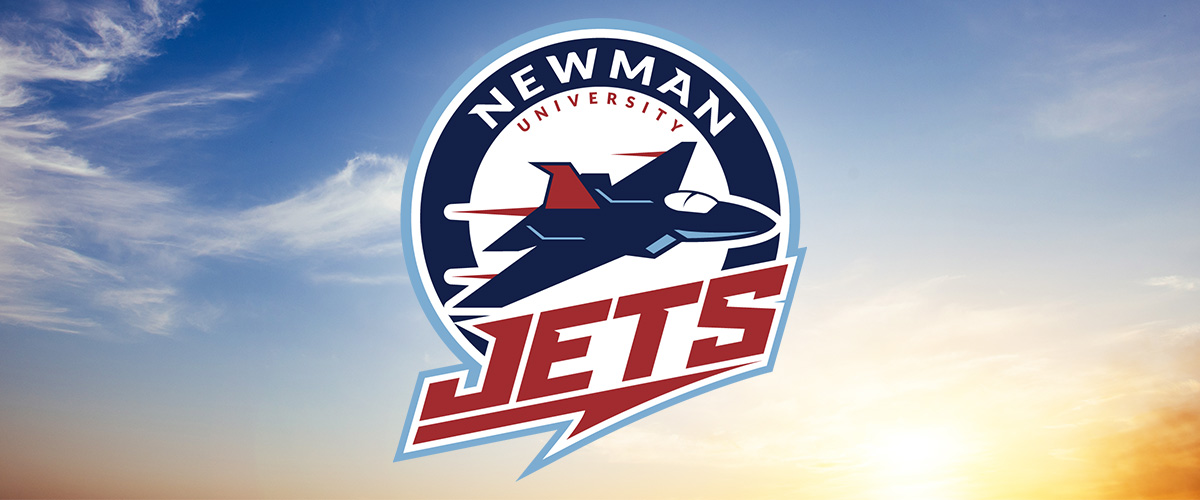 The athletics department unveiled its Soaring into the Future mission and visual brand identity, including a new logo, last year. 
The mission of Newman athletics is to empower student-athletes on the field to transform society off the field. Achievement comes through faithful focus on its core values of competitive excellence, investment in development, academic success and serving others. 
The initiative took nearly three years of research, creative development and conversations with current and past student-athletes, athletic staff members and other university stakeholders. It began with a desire to enhance the school's athletic logo as it moved to a new conference.
Athletics Director Joanna Pryor believes the result provides clear direction for her department. "It spells out what it means to be a Newman student-athlete and how every coach and staff member plays a role in helping them make an impact while in college and beyond."
Former Associate Athletics Director for External Operations Zane Ehling led the overall project and Admissions Digital Manager Geoff Louvar developed the brand creatives and guide.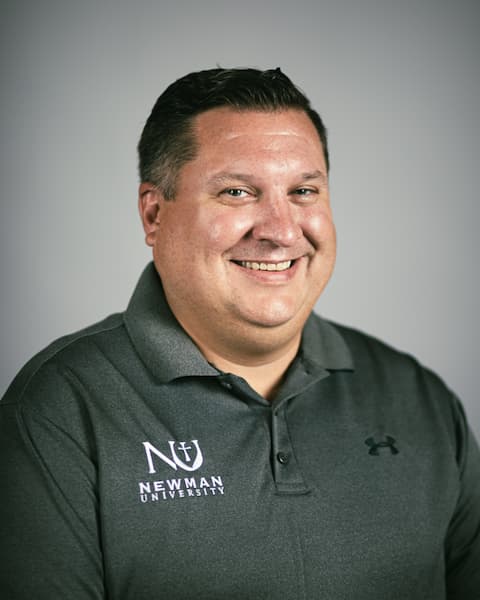 The new primary logo is a circular mark with a white background that features the school name and a jet soaring full speed ahead. The "JETS" wordmark is red with a white outline supplanted beneath the soaring jet and is composed of a modern typeface and a wing attached below as in the previous logo. "A major difference is that the wing is pointed up and to the right. This adaptation of the former athletics logo sparks a culture shift and growth mindset within the department," Ehling said.
Soaring into the Future: Secondary mark
The visual brand also consists of a secondary logo, an "NU" moniker offset with the "N" higher than the "U."
Newman University's main logo, featuring the "NU" with a cross inside the "U" remains the institution's official logo while this new design is for athletics usage only. Both the primary and secondary marks will represent the brand of Newman University Athletics.
The Soaring into the Future initiative is the product of interdepartmental collaboration. The logo redesign, new brand identity and mission shows that Newman University is truly an example of the university's culture
"For the past three years, we have been researching, designing and gathering feedback from students, faculty and staff while developing the new athletics logo in my free time. It's been a long, tedious journey but seeing the student-athletes' positive reactions to the new logo has made all the countless hours well worth it," Louvar said.
---