Newman alumna Jill Martin looks to make it big in Nashville
Jill Martin seems to have been born with a love for music. "I would walk around all day singing 'La Bamba' when I was two," said Martin, an Andale, Kan., native. "I think I drove everyone in my family crazy because I was constantly singing around the house."
Her love for singing (and the song) earned her the nickname "Jilly Bamba" by family  members.
Eventually, it also took her to the Country Music Capitol of the World, won her a shot on "American Idol," and inspired a debut album that reached #24 on the iTunes Country chart.
Now, Martin is working harder than ever to win her way onto the country music charts – and into America's heart.
Martin's quest for vocal perfection came early in her life, when she discovered Whitney Houston.
"I remember listening to (her) album when I was in second grade and I asked my dad how she got her voice to do a run, and he told me, 'She probably practiced a lot,'" Martin said. "I can remember listening to that specific song over and over until I could do it."
As her vocal abilities grew, Martin began performing solos in the fourth grade, and by seventh grade was singing in weddings with a band called The Martinaires.
It was with the band that Martin discovered her knack as a country singer, and she set out learning all of the country classics that she continues to love.
After graduating from Andale High School in 2004, Martin came to Newman University  seeking a degree in sonography. Never straying far from her music, however, she joined the local band "Annie Up" as a temporary job, and toured around the Midwest performing with the group.
After earning her degree in 2008, the small-town girl moved to the city where country stars are made ‑ Nashville. Little did she know this move would change her life, in ways she didn't expect.
Martin soon auditioned for a local TV show, and while she didn't make it as a contestant,  she did meet her future husband.
"I didn't know anybody out here, but I felt like there was a magnet pulling me here," Martin said. "At the time I thought it was because of music, but I know now it was more about meeting my husband, Logan."
Golden ticket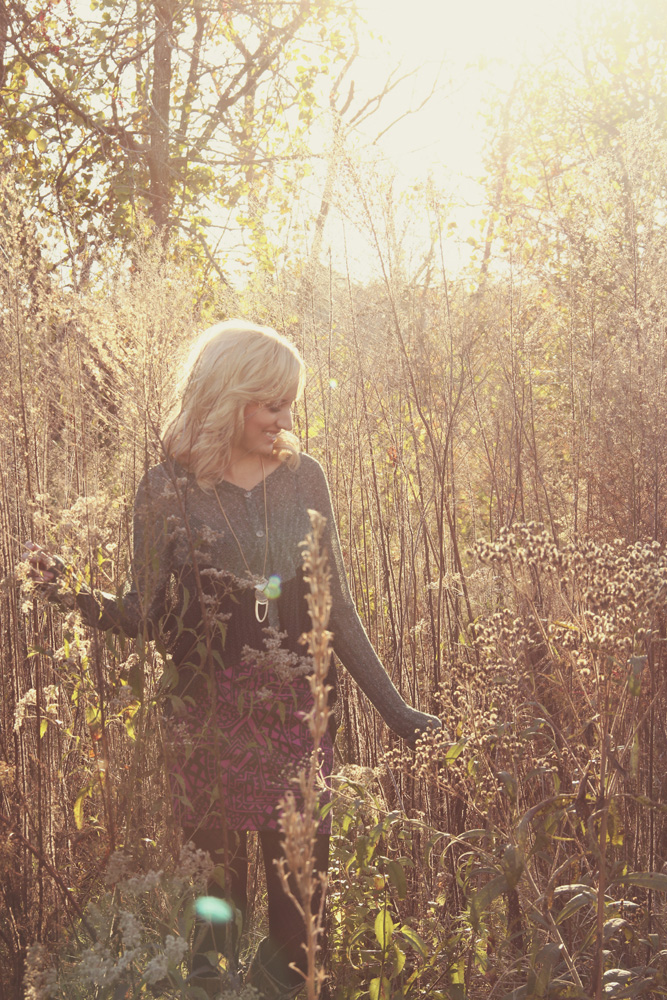 Martin and Logan Mize, who grew up in Clearwater, Kan., met in 2008. They were married in 2010.
The year 2010 would prove to be an eventful one in more ways than one. After auditioning unsuccessfully for TV's "American Idol" in 2005, Martin tried again in 2010 and won a "golden ticket," a yellow paper from the show saying she had advanced to audition at "Hollywood Week," where judges select the finalists who will appear on TV.
"It was such a great experience and it really made me realize what type of artist I want to be and what kind of artist I do not want to be," Martin said.
Martin did not make it past the Hollywood round, but did achieve something much greater. The day she was sent home Martin learned she was pregnant with her now baby boy, Lincoln. Believing that everything happens for a reason, Martin simply accepted it as: "God had a better plan for me." Believing that everything happens for a reason, Martin
simply accepted it as: "God had a better plan for me."
After having her child, Martin's career as a country artist took a backseat temporarily to allow her to focus on raising Lincoln. Now that the child is a little older, Martin is back on her quest for stardom.
"Nashville is so funny because you just never know," she said. "Some people move here and get record deals in the first year; for others it could take 10 years. Not only do you have to have the talent, it has to be the perfect timing and a little bit of luck."
Timing and luck were apparently with Martin when she decided to record a very personal debut album, Jill Martin, independently in January 2013.
"The songs on the album were so personal for me," Martin said. "I wrote them with my husband about my life. It's scary putting it out there, but I feel like if you are honest in your songs people will relate to them."
And relate they did. The album reached #24 on the iTunes Country charts and was also featured in Billboard magazine, reaching #2 on the Regional Heatseeker chart – a great accomplishment for an independent artist.
"I was completely shocked that it charted," Martin said. "It was a dream come true just to see my name on the front of an album. If the only people who bought it were my parents I would have been happy. I am fortunate enough to have some pretty awesome fans back in Kansas who went out and got it."
The album received a number of rave reviews from fans on iTunes and a supportive five out of five stars. Fans were drawn to Martin's down-to-earth songs and sassy tone, as if she were the voice of the best friend who knows exactly what to say.
"I want my fans to feel like no matter what point in their life they're in, they can relate to it," Martin said. "Whether you are married, single, just got dumped, missing someone or just in the mood to dance you can find a song on the album that speaks to you."
A second album
With a successful first album, the only thing for Martin to do is . . . work harder.
Martin's second album is set for a spring 2014 release, and she has every intention of "beating" her first album. With new tunes to release, a promotional tour is set to follow with Nashville being the focus, as well as her "home," Kansas.
"I am such a believer in letting God lead you," Martin said. "He led me to Nashville and I couldn't be happier with where that has taken me so far. I am just going to put out the best music I can and hope something clicks out here. I will always do shows and put out music no matter what, even if nobody comes to listen anymore. I love it too much to ever give it up."
– Jayden Gregory '13
To learn more about Jill Martin including upcoming concert dates, see her Facebook page at Jill Martin Music or visit http://www.jillmartinmusic.com.
Tags:
Jill Martin