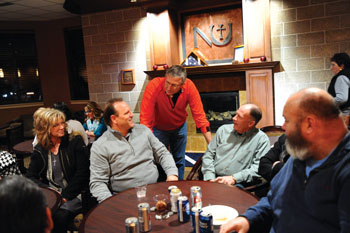 Alumni athletes and their family and friends converged on the Newman University campus in late January for several events celebrating the Newman University Athletics Hall of Fame Class of 2015.
Every two years, the Newman Athletics Department selects individuals, teams, coaches and supporters to be inducted into the Hall. This year's celebrations kicked off with a Jan. 30 reception for winter sports alumni and Hall of Fame inductees. On Jan. 31, the inductees were introduced at halftime of what proved to be an especially exciting men's basketball game (see story, page 25).
Inductees and their guests later gathered for the Hall of Fame Banquet and Induction Ceremony, followed by an after party.
The Class of 2015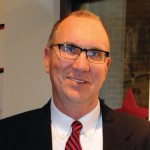 Bill Powers '78 Kansas
Newman College – Men's Basketball 1974-78
Powers helped lead men's basketball to success in the mid-to late-1970s, which included a District #10 championship. He is the second all-time leading scorer for the school.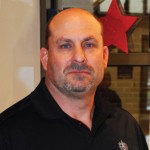 Kelly Gaul '89  Kansas
Newman College – Baseball 1989
In 1989, Gaul was First Team Player of the Year, and First Team All-American, All-District, and All-Area. His records include top career batting average (.462) and top career on-base percentage (.577).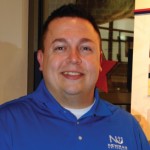 Cory Simmons '06
Newman University – Bowling 2003-06
Simmons was 2004 National Collegiate Singles Champion. In 2005 he led his team to second place at the national championships, and earned First Team All-American honors.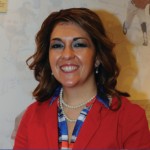 Bianca Montagnino-Simmons '06
Newman University – Bowling 2003-06
Montagnino-Simmons won the 2005 National Collegiate Singles Championship, and helped lead her team to three National Championship appearances.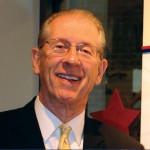 Dave Skinner
Kansas Newman College – Men's Basketball Coach and Athletic Director 1972-80
Skinner's success with men's basketball includes his 1977-78 team qualifying for the National Tournament. As athletic director, he started the baseball program, hiring Paul Sanagorski as coach.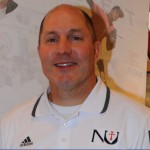 Tad Druart '87
Thomasine Stoecklein, ASC Spirit Award
Druart is a longtime and enthusiastic Newman sup-porter known for providing meals and welcoming student-athletes and coaches into his home when teams travel to Texas. He is considered by many the ultimate "Jet for Life."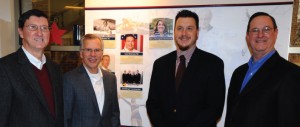 Dondlinger Construction
Dondlinger has been a major supporter of Newman athletics for four generations. The founder's son, Ray, supported the Jet Open Golf Tournament from its inception. Tom '72, Nick '73 – both Hall of Fame inductees – and Raymond '05 have supported projects such as the locker room renovations and soccer dugouts, and help sponsor the Jet Open.
View the gallery below for more photos from the 2015 Hall of Fame.