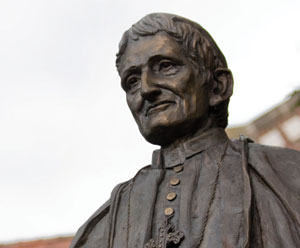 The feast day of Blessed John Henry Newman will be celebrated for the first time on Sunday, Oct. 9. The day was announced by Pope Benedict XVI during last September's Beatification Ceremony of Newman. Breaking from traditional practice, the Pope proclaimed the feast day not as the day of Newman's death, but as the day Newman converted to Catholicism in 1845.
Newman University will celebrate the feast day with a Mass in St. John's Chapel at noon* and 7 p.m.
* Updated Oct. 7, 2011
.