Newman honors excellence in education
Staff, faculty and students nominate deserving individuals for prestigious annual awards.

St. Catherine Medal
The prestigious St. Catherine Medal is presented annually to a sophomore or junior who has demonstrated outstanding service to the university and has established an excellent record of scholastic achievement.
The 2017-18 recipient, elementary education major Alexis Reed, said she was surprised to hear her name called.
"I feel very honored," Reed said. "I'm very shocked — I was not expecting this at all. It's a great honor and I'm very appreciative."
Reed volunteers much of her time to multiple organizations in the community. When asked what's next for her, Reed responded, "What's next for me is to just keep serving … and to just try to be the best educator that I can be."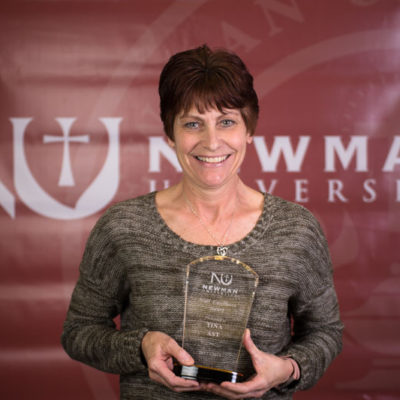 Staff Excellence
The Staff Excellence award is presented each year to a full-time staff member who goes above and beyond in the performance of his or her job duties.
The 2018 award was presented to Tina Ast, administrative assistant for the School of Nursing and Allied Health. Ast played a large part in the move from Eck Hall and Heimerman Science Center to the newly built Bishop Gerber Science Center.
"I helped with packing and moving organization during construction time. That was a big undertaking for all of us."
Ast said she had no idea she would be considered for the honor. She added that the experience of receiving the honor was "very amazing, very shocking and a very big honor. I think I'm still in shock over it all."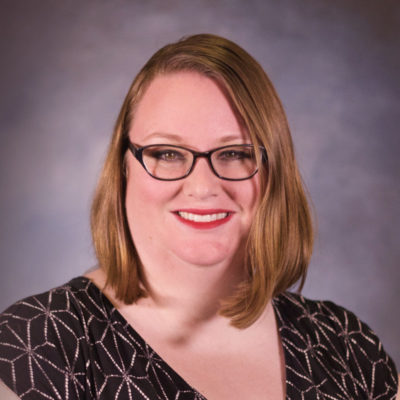 Teaching Excellence
The Teaching Excellence award is presented each spring to a full-time faculty member who has demonstrated an innovative or dynamic approach to courses, course revisions and teaching techniques.
This year's honor went to Suzanne Berg, Ph.D., assistant professor of communications, who died unexpectedly in February 2018.
Nominations for Berg poured in from students and colleagues, with accolades such as "(Berg) had a profound impact on students and their futures," "she would give feedback in a way that was honest, yet motivating," "she took the training to transform society to new levels," and "if there was ever a professor that made me feel prepared to transform society, it was Dr. Berg. I look forward to doing just that in her honor."
Berg's husband, Bill, was present to accept the award in her honor along with Jill Fort, Ph.D., associate professor of criminal justice. Fort and Berg were close colleagues and friends during Berg's time at Newman.