Newman honors four with 2013 Alumni Awards
From director of Alumni Relations Sarah (Kriwiel) Cundiff '86, '90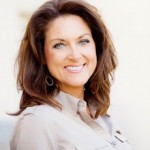 The Newman University National Alumni Association Board of Directors has announced the recipients of the 2013 Distinguished Alumni Awards. The awards will be presented at the Cardinal Newman Banquet and Awards Ceremony, Feb. 22, 2014, in the Dugan-Gorges Conference Center on the Newman campus. Please join us as we honor these outstanding alums.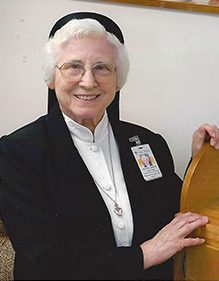 Janice  Friess, ASC '63
Beata Netemeyer Alumni Award
This award honors alumni who continue the spirit of service of Beata Netemeyer, ASC, as they minister with others bringing about the mission of Christ.
Sister Janice earned a degree in elementary education from Sacred Heart College and taught in the Wichita area for 14 years. She then began a ministry of pastoral care in hospitals. She served in Carlsbad, N.M., for 10 years and was part of a team at an alcoholism treatment center. Sister Janice also became a nurse assistant and ministered at Villa Maria Home in Mulvane, Kan. She then returned to pastoral care ministry at Via Christi Hospitals in Wichita. Known as the "go to" person for difficult situations – particularly with children – and for her compassionate and generous service, Sister Janice retired in June after 31 years at Via Christi.
---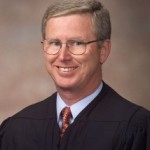 The Honorable Tom Malone '76
Leon A. McNeill Distinguished Alumni Award
This award honors graduates who have achieved outstanding success in their personal lives and careers.
Judge Malone graduated from Kansas Newman College in 1976 and earned his law degree from Washburn University in 1979. He practiced law in Wichita for 12 years focusing on business and commercial litigation, and taught a business law course at Newman. In 1990, Malone was elected to the Sedgwick County District Court, where he served for more than 12 years, primarily as a trial judge presiding over more than 250 jury trials and many more bench trials. In 2003, he was appointed to the Kansas Court of Appeals, and in 2012 he was named Chief Judge of the Court of Appeals.
---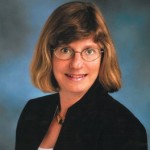 Sheila Maksimowicz '77
St. Maria De Mattias Award
This award honors alumni who have given meritorious and continuous support and stewardship to Newman University and Catholic life.
Maksimowicz has been active in supporting Newman University for many years, especially through her service to the National Alumni Association. She served multiple terms as an Alumni Association Board member, and as president during the university's 75th Anniversary year. She has been a regular guest to many Newman events and is always willing to help where needed. She has been a consistent donor to the Annual Fund and has supported many other needs of the university. Maksimowicz and her family are active members of St. Mary's Parish in Derby, Kan.
---
Beverly Ann (Moritz) Greenwood '63
Spirit of Acuto Award
This award honors alumni and friends who have been a driving force, using their talent and training at critical junctures to move a vision to reality.
Greenwood gave tirelessly of herself as a student at Sacred Heart College from 1959 to 1963. She was among the students who traveled to the "Model United Nations" in New York City, and from this experience and her genuine care for others she brought three young women from Africa to her home in rural Milford, Kan. Greenwood later represented the Kansas International Farm Youth Exchange program as an exchange student to Colombia. Upon her return, she began a teaching career in Ft. Riley, Kan., and pursued her passion for mentoring international students. Since 1972, she and her husband Morris have hosted 53 foreign exchange students.
Tags:
Alumni Awards
,
Beata Netemeyer Service Award
,
Beverly Ann Greenwood
,
Janice Freiss
,
Leon A. McNeill Distinguished Alumni Award
,
Sheila Maksimowicz
,
Spirit of Aucto Award
,
St. Maria De Mattias Award
,
Tom Malone