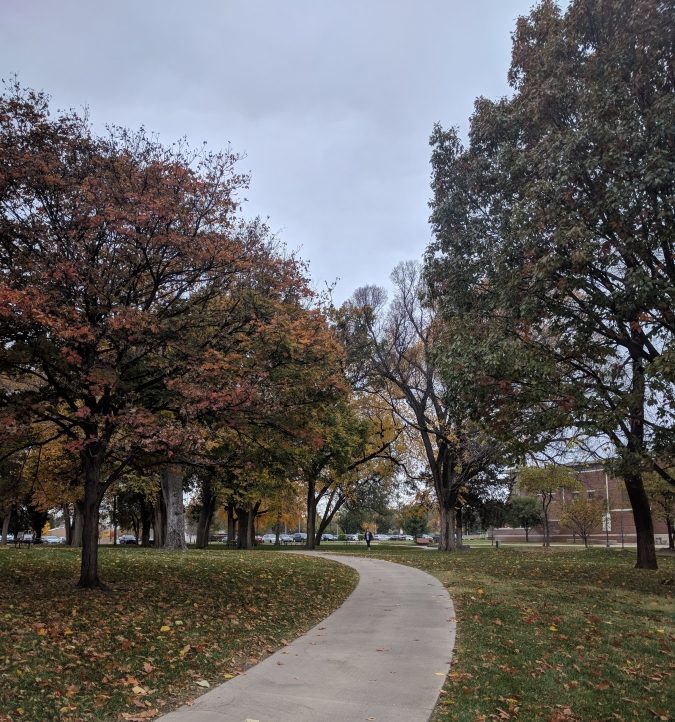 The 2018-19 academic year brings
with it new programs and majors.
Newman University is offering two brand new programs — a Bachelor of Science in Business and Strategic Intelligence (BSI) and a Bachelor of Science in Social Work (BSW).
Both programs offer innovative and forward-thinking curriculum in order to prepare the Newman graduate for a successful future.
BSI Program
The BSI program began in fall 2018, designed as an online-only program to provide flexibility to nontraditional students. However, the program is also a convenient option to fit the schedules of traditional students.
The degree — the only one of its kind in Kansas — focuses on data analysis and organization. Graduates will build strategic thinking skills and will be able to derive insights from multiple and voluminous data sources.
The curriculum will include classes such as Introduction to Intelligence Studies, Law Enforcement Intelligence/Countering Terror, Cross-Cultural Communication and IT Concepts of Management Information Systems.
Scott McIntosh, assistant professor of strategic intelligence, said, "The point of this program is to take somebody and teach them … how to deal with all this data and to pull out what is useful and what isn't, and then get that in a verbal or written format. Then this person … presents that information to somebody who's going to make the big decisions."
McIntosh said this skill is valuable in both military and private business settings.
"There is a military component, but (in) the private sector, the folks who do data analysis are very interested in the type of student that will come out of this program.
"It doesn't matter whether you work in industry or government. If you've got somebody that's been empowered to make a decision and they just don't have enough info to do it, and you can facilitate that decision — I think that's marketable anywhere."
BSW PROGRAM
The BSW program will take on full speed in fall 2019 for both the Wichita and Colorado Springs locations after a soft start during the spring 2019 semester.
The program will prepare students to be generalist social work practitioners with concentrations in either substance abuse or social services with diverse populations.
"Employment in social work is expected to increase commensurately with the needs of a growing and diverse population," explained BSW Program Director Yelando Johnson. 
"There are more options, which results in more sustainable careers. The jobs in social work are considered to be some of the fastest-growing career opportunities, with the Bureau of Labor Statistics predicting growth rates exceeding 20 percent in specific areas such as behavioral or mental health."
The BSW program will go through a three- to four-year accreditation process with the Council on Social Work Education. Earning a BSW from an accredited program means that students receive a quality social work education that complies with nationally recognized standards.
Johnson said the coursework will include some of the core classes already offered at Newman, such as Human Behavior and Research and General Practice. She also looks forward to some of the newer courses that will be developed.
"We're going to offer more diversity courses since one of the concentrations focuses on diverse populations in the social service field," Johnson said. "We have also incorporated (the course) Faith and Spirituality in Social Work into our curriculum. The inclusion of spirituality is not only a demonstration of one's cultural competence but a part of one's ethical responsibility as a social work practitioner."
Johnson added, "We want the students to be grounded in the whole person. It's important we talk about that Catholic identity and spirituality in social work. The course is not really about religion, per se, but more about the core values of social work and the mission and goals of the program and the university."