Newman nursing, health sciences alumni find success at Via Christi Health
Newman University graduates of science, nursing and health science programs can be found working in a variety of jobs across the country. Many alumni, however, stay close to home and take positions in Wichita-area hospitals, clinics and other health care facilities. One large employer of Newman alums is Via Christi Health.
Newman and Via Christi work together in many ways to help Newman students find satisfying careers, which in turn helps Via Christi maintain a well-trained workforce. Here are just a few Newman alums who have built successful careers at Via Christi – and how Newman helped them do it.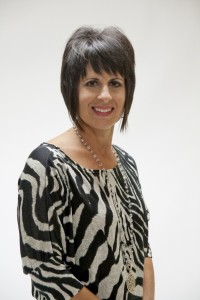 Jennifer Rodgers '95 Assitant Chief Nursing Officer, Via Christi Hospital St. Francis
Rodgers said the experience she gained at Newman that has most affected her career is community service. At Newman, Rodgers worked with victims of domestic violence, which led her to continue working with the poor and vulnerable throughout her career. In 2014, she helped found Community Cares, a home-care initiative that has drastically reduced emergency room visits among patients with chronic lung disease.
"I couldn't have received a better education or have been more prepared," Rodgers said. "The faculty challenged us in clinical settings, but they cared about our personal character as well."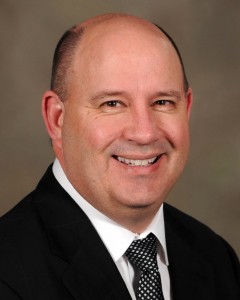 Jerry Gaston, D.O. '84 General Surgeon, Surgical Specialists, P.A.
Gaston, a partner in the private practice Surgical Specialists since 1994, does much of his work at Via Christi Hospital – St. Teresa. From 2005 to 2007, he was also vice chairman of two surgery departments at Via Christi Regional Medical Center, and from 2013 to 2014 was president of medical staff at Via Christi – St. Teresa.
Gaston said after graduating from Wichita South High School he was looking for a local college with a high rate of graduates' acceptance into medical school. He found it at Newman. He earned his degree, and after medical school, rotating internships in Wichita and a four-year general surgery residency in Philadelphia, Pa., he returned to his home town to practice. He now visits Newman each year to speak to pre- med students.
"Newman had a nice, homey environment, I liked the small classes, and it was very challenging academically," he said of his time at the school. "I recommend it to other students."
Schambra Mitchell Starr '04 Director of Nursing, Acute Care Services, Via Christi Hospitals in Wichita
Starr, who chose Newman because it aligns with her values, Christian faith and commitment to respect and discipline, regularly returns to campus to interview fourth-semester students. She said Newman students always stand out.
"They create a culture here where they not only motivate you, they have a higher standard that is instilled in the students," Mitchell said. "Being a Newman student is not just about the book stuff; it's about inspiring the whole person to be more."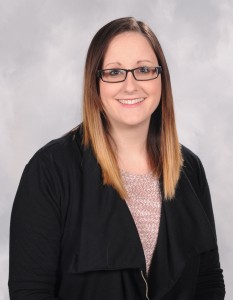 Jenn Bowman '07, '16 Director of Service, Via Christi Hospital St. Francis
As a student at Newman, Bowman took on several leadership roles. Those experiences helped shape the way she delivers care, and helped her quickly rise through the ranks.
Today, Bowman's job is to ensure an optimal experience for every patient. To that end, she implemented a program facilitating communication between the medical team and the patient and patient's family.
"It's a new way of looking at health care; a new culture that engages patients and families to make decisions about their care, instead of having decisions made for them," Bowman said. "These are tactics I learned at Newman."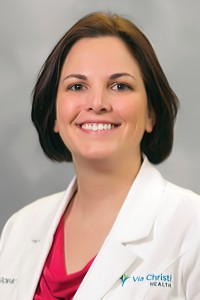 Maggie Ward '06 Coordinator, Via Christi Cancer Outreach & Risk Assessment Program
Ward found her calling while attending Newman. After a short stint at the Via Christi reception desk, she moved onto the oncology floor as a nurse technician. Ward later helped pioneer and is now the coordinator for the Cancer Outreach & Risk Assessment (CORA) Program, which provides risk evaluation and genetic counseling for people with a potential hereditary link to cancer. CORA is the first and only such program in Wichita.
She now recommends Newman to those interested in a health care career because Newman is challenging: "We were never given the easy way out," she said. "The faculty had high expectations, they made sure we were ready, but if we ever stumbled they were there to walk us through it."