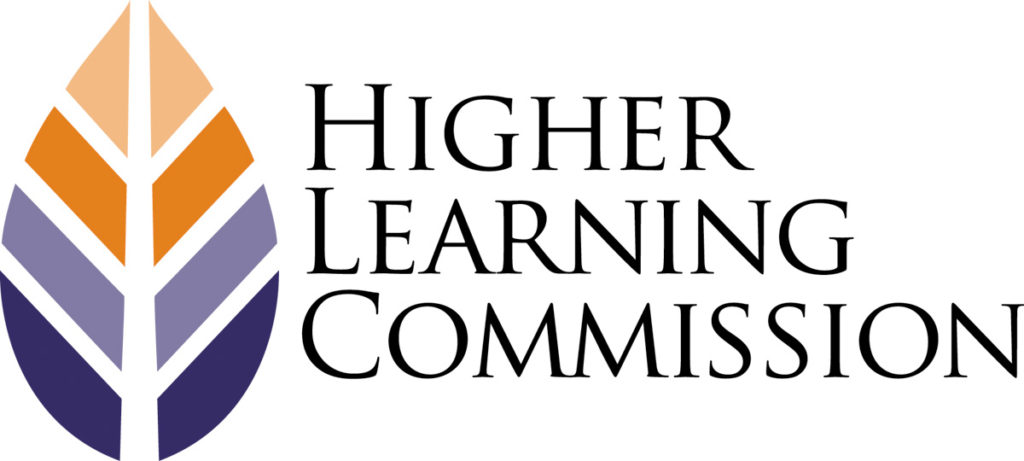 On July 31, 2017, the Higher Learning Commission (HLC) gave its official 10-year reaffirmation of accreditation recommendation for Newman University.
The HLC was founded in 1895 and accredits universities in the north-central region, including the state of Kansas. The organization is governed by a board of trustees and relies on a group of carefully selected and trained individuals who serve as peer reviewers.
Newman's preparation for the reaccreditation began roughly two years before the April 2017 campus visit and included writing an assurance argument to be submitted to the HLC, providing sample visit questions to staff and faculty, and organizing and executing brainstorming and mock visit sessions.
Newman faculty and staff who act as peer reviewers for other institutions made up the task force that helped prepare for the HLC visit. This team included David Shubert, Ph.D., who was the overall editor of the Newman assurance argument; Rosemary Niedens; Kim Long, Ph.D.; Brett Andrews, Ph.D.; and John McCormick, Ph.D.
The HLC took action to continue accreditation for the university with the eligibility to select the Standard, AQIP or Open Pathway. President Noreen M. Carrocci, Ph.D., submitted a form selecting the Open Pathway, which will provide Newman with the "independence to pursue improvement projects that are geared toward … current needs and aspirations."
The next reaffirmation of accreditation for Newman will take place in 2026-27.
Carrocci said in a letter to the Newman staff and faculty, "This truly is a milestone for Newman University. This incredibly positive report would not have been possible without your dedicated and concerted efforts these past 10 years to learn and live our mission, to act with integrity and expect the same from our students and one another, to provide quality classroom and extra and co-curricular experiences for our students, to assess learning outcomes, and to be good stewards of our limited resources."
Tags:
accreditation
,
higher learning commission
,
hlc
,
Noreen Carrocci