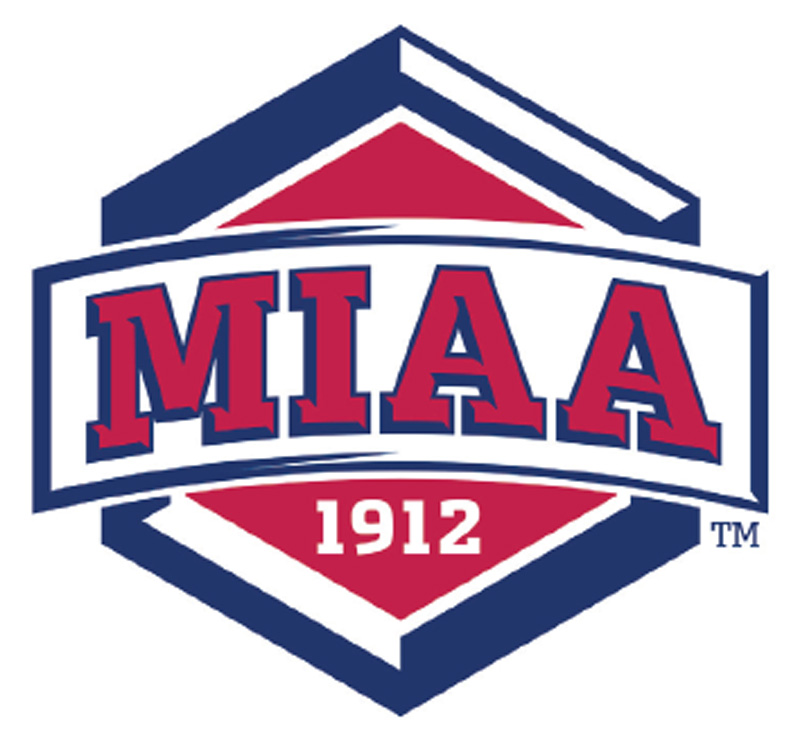 Newman athletics has been busy multitasking — preparing for a switch to a new conference while still competing in the Heartland Conference.
Newman University will enter the Mid-America Intercollegiate Athletics Association (MIAA) beginning fall 2019 as an affiliate member — and the excitement is building.
Newman President Noreen M. Carrocci, Ph.D., called for a task force, comprising of faculty, coaches and staff, to start the process of making the conference transition a smooth one.
Task force members are Director of Athletics Victor "Vic" Trilli, Sports Information Director Brandon Smith, Associate Athletic Directors Maureen "Mo" Rohleder and Joanna "Jo" Pryor, Head Baseball Coach Zane Ehling, Head Wrestling Coach Ryan Smith, Vice President for Finance and Administration Jennifer Gantz, and Associate Professor of Criminal Justice Jill Fort, Ph.D.
One of the first items on the agenda for the task force was visiting and touring other MIAA schools.
The tours began the first part of June as the task force visited Emporia State, Fort Hays State, Pittsburg State and Washburn universities. During the tours, the team talked with as many people involved as possible.
"We talked about scholarships — how they handle them and how many they give, what their facilities look like and what we need to do so we can prepare," said Trilli. "Those trips were also a chance for us to talk about game-day operations, and how that looks in those places."
After completing the tours, the task force compiled a list of recommendations and a strategic plan was sent to Carrocci.
Throughout the 2018-19 academic year, the task force will work to turn their plan into reality.
Trilli said they'll also prepare for a fall visit from the MIAA's task force when the association does its own research at Newman.
Trilli added, "They'll be here (at Newman) for two days to talk to different people, see our facilities and make recommendations to us about what we need to do as we get ready."
With all the changes, Newman is currently balancing two conferences, competing and participating in the current Heartland Conference while planning and preparing to join the MIAA.
"We're changing," explained Trilli. "This year is a going to be a tough year for us because we have to be true in two leagues. We still have everything we have to do for the Heartland — our championships and all the games — but we have to divide between two leagues. We have to be diligent. The most important thing is what we're getting ready to do here in a year. And there are things changing all the time."
The fall 2018 visit from the MIAA representatives could be even more important than just getting advice. Currently, the affiliate membership is only a temporary one, with the goal to become a full member of the conference.
The MIAA removed football from the full membership requirement in June 2018, allowing Newman to particpate as a full member as early as the 2020-21 academic year.
Because of the recent change, Newman is the first university in the history of the MIAA to be an affiliate member without a football program.
The learning process for being part of the MIAA conference will continue once Newman is actively participating in the conference games.
Trilli added, "Sometimes, you don't really learn until you're in it. So a lot of our learning is going to happen that very first year. Once we get in, we'll adjust. It took an adjustment when we moved into the NCAA, and then we became really strong. That's what we're going to go learn — how to get better. We're going to learn what is 'better' and what does that mean to us?"
Because Newman is the only NCAA Division II private school in Kansas, the MIAA competition will include state universities — some of them pretty large. Trilli said the audience and fan structure at athletic games is going to look very different.
"The size of what's going on is important," he said. "A lot is going to change. Our people are going to want to watch. Their people are going want to watch. Our games are going to look a lot different with this."
Trilli also said the switch is not just big news for the athletics department.
"I'm excited about this. For Newman. Not so much for athletics, but for Newman. It's a chance for the alumni to have something they can really get excited about. And it won't just be Hall of Fame inductions or Homecoming. Right now, those are the big things. I want every game to be a big deal.
"This is huge for the whole school. It's going to make things happen."