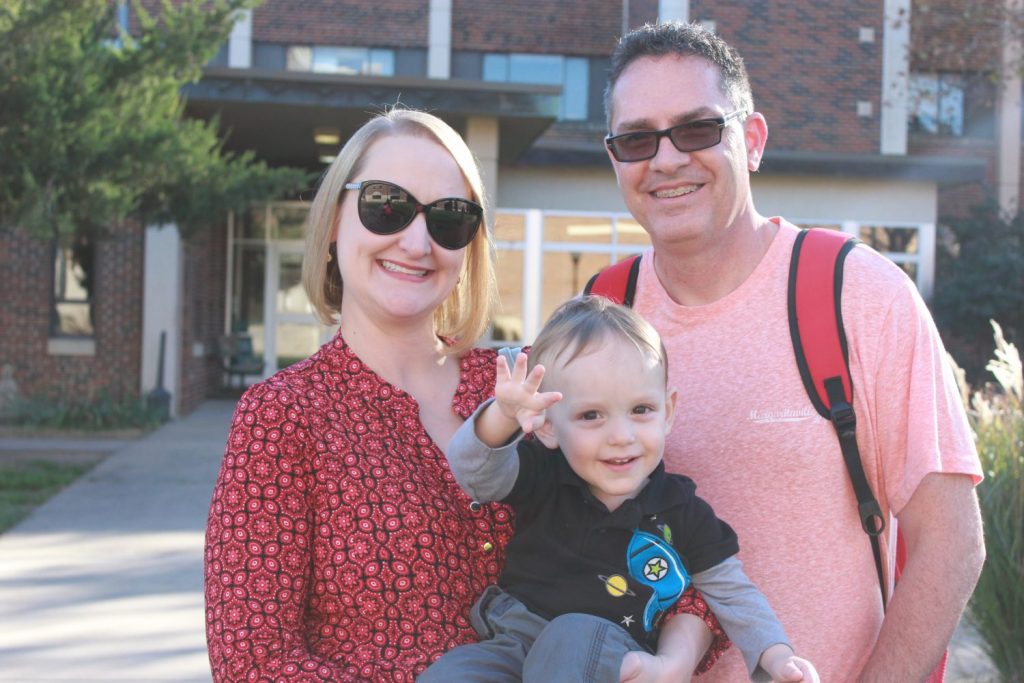 James Stewart with his wife Emily and son Wyatt.
Students making a difference
James Stewart is a husband and father with a story to tell about hope. His goal is to help people, to make a difference in others' lives. That's why he is working toward his degree in counseling with a concentration in addiction studies at Newman University.
Stewart was diagnosed with post-traumatic stress disorder (PTSD) after being medically retired from the U.S. Army in 2012. He served for 20 years. He wants others to know that there is a way to live with this and other diagnoses; that it is possible to "grow and survive a diagnosis like this."
He is married to Emily, and together they have a young son, Wyatt. Stewart also has four children from a previous marriage: Caleb, Jacob, Kelli and Gabriel.
After retirement, Stewart tried taking some time off.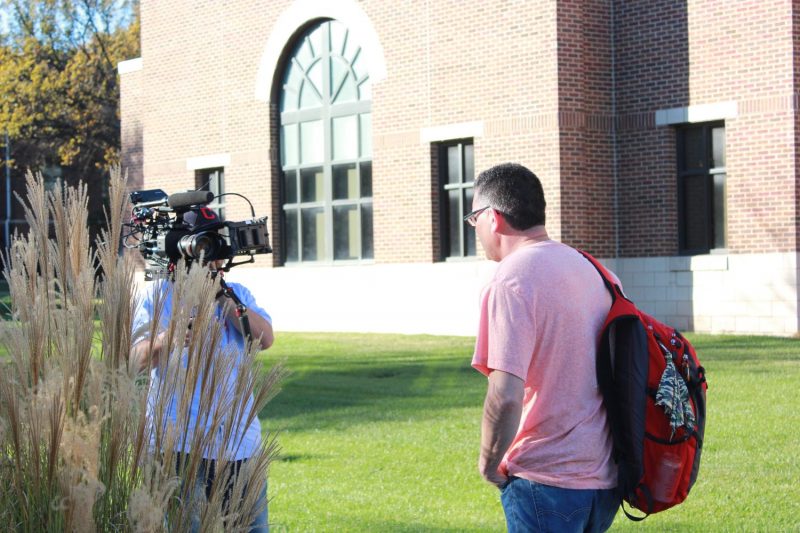 "I fished and hunted and worked around the house," he said. "It [retirement] wasn't anything like what I thought it would be."
He was having trouble coping with daily life.
It was Stewart's mother-in-law, among other family members, who finally encouraged him to seek solace in something else – horses.
"My mother-in-law told me about a program called 'Saratoga WarHorse,'" said Stewart. "They take retired thoroughbred horses and pair them with soldiers who have PTSD, or going through problems, and it is amazing what happens."
While attending the program, Stewart met Stacie Clark of Thoroughbred Aftercare Alliance, an organization that promotes equine therapy. Clark was at Saratoga producing a documentary about how the animals and veterans can help each other.
Stewart said the experience was a spiritual one for him and some days, wishes he could go back for more.
Clark, whose Emmy-nominated documentary "Saratoga War Horse" won an Eclipse award in 2013, recently traveled to Wichita to follow up with Stewart. She and others are working on a new documentary that will feature some of the individuals from the first film, showing how they are coping and living positively with their diagnoses.
"James had a real connection with the horse, and his life has really pivotally changed for the better," said Clark. "Now he's inspired to have another meaningful selfless service, which is what these guys are all about. They have a calling to go do this great thing, to protect and serve, and then when it's over, they don't know what to do."
Clark has been working on the new project for about two years and knew they had to come back and re-visit his story.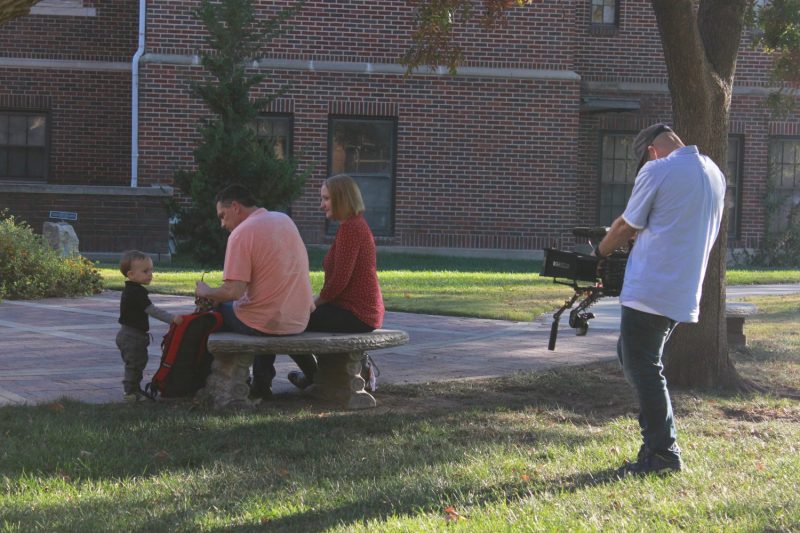 "James is a pretty key component," she said. "He has no resentment toward the military and what his purpose was. But he wants to give back again. He's inspiring; telling people that they can get out of the dark tunnel."
Stewart values his time at Saratoga WarHorse, and continues to give credit to the program for changes in his life. But he said, "The changes during the past four years, the growth has really been my own to own. It really is about hope. You can pull yourself out of there."
As for Stewart, he is on a new path. After much prayer and consideration, he knew a career in counseling would be a good fit. Stewart pointed to a couple of reasons that motivated his new career journey.
"First, I have teenage kids, and if I could influence just one teenager out there to never touch alcohol, I will consider myself a success," Stewart said. "Secondly, I want to help my fellow veterans, and help them understand that there is hope, that they can live with this [PTSD]."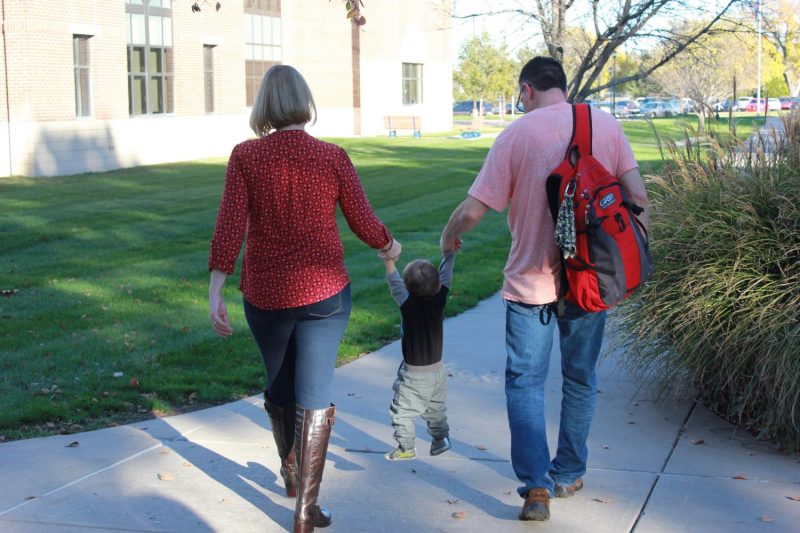 With a plan and solid goal in mind, he took the steps necessary, attending Hutchinson Community College and now Newman University. Stewart said Newman is a good fit for him and he is grateful for the staff and faculty who have been so helpful.
"Fortunately, the good Lord has surrounded me with people who understand what I'm doing and who've helped me," he said. "They encourage me. It's a great feeling that people at Newman actually care. I'm here to learn and I have an end goal in mind. Failure is not an option."
Stewart expects to graduate in May 2018.
"I embrace it, look forward to it," he said. "I can taste the degree. I envision myself walking across stage on a daily basis. I cannot get there fast enough."
---
To watch the original "Saratoga WarHorse" documentary visit:
http://go.newmanu.edu/warhorse.
To learn more about the program visit saratogawarhorse.com.
Tags:
Branding