Newman student helps alum's effort to register historic house
As the poet Edgar Guest once wrote, "It takes a heap o' living to make a house a home."
As Newman University sophomore Diana Stanley recently learned, it also takes a heap o' research to make a house a historic landmark.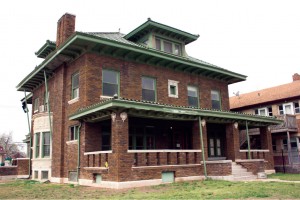 From September through December 2014, Stanley was a history/research intern helping Newman alumnus Rick Macias '80 place a house he owns in central Wichita on the Register of Historic Kansas Places. Macias, a family law and adoption attorney, uses the house as his office.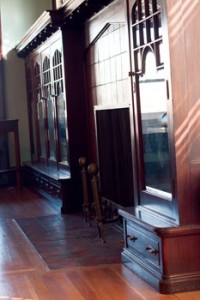 Macias said he recognized the historical significance of the house and thought it could qualify for the registry, but never had time to do the necessary research. He contacted Newman to ask about a student doing the work as an internship. Stanley, a history major with English, international studies, and pre-law minors, jumped at the chance.
"She took to it like it was the most important thing in the world," said Macias, who was also a history major at Newman. "You can tell she takes a delight in these things."
Stanley said she researched "everything from details about the first owner of the house to the wallpaper." Among other things, she learned that the Italianate-style house was built in 1911 by local businessman Oscar D. Barnes.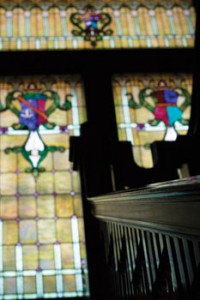 "It was designed as a foursquare, and its impressive woodwork suggests the Art and Crafts Revival, while the lead glass artwork in the home is reminiscent of Prairie Glass, which is part of the Frank Lloyd Wright Movement," Stanley said.
Stanley met with archivists, researchers and preservation planners throughout the city, and submitted the initial request form and the official draft application, to the Kansas Historical Society.
If the house receives the designation, Macias said he will stage a gathering at the house and have Stanley make the announcement.
Thanks to Stanley's excellent research and the house's condition, the building is also a candidate for the National Register of Historic Places – meaning her efforts could make the building a national landmark. Whatever the outcome, Macias said he is impressed with Stanley and her work.
"All the kudos go to Diana," he said. "She did a great job."