Newman student Tori Hostick designs new logos for wichita social service agencies
Recent graduate Victoria "Tori" Hostick gained some valuable real-life work experience during her final semester at Newman University, when she was asked to design new logos for two local social service agencies, StepStone and Dear Neighbor Ministries.
Hostick, a business major with a minor in graphic design, came to study at Newman from Dallas, Texas, with soccer and ASC service scholarships. She graduated in December 2013. Hostick was asked to take on the projects in September 2012 as an introduction to the "real world" of graphic design by Assistant Professor of Art and Graphic Design Pamela Pancake, M.F.A.
StepStone, which is supported by the Adorers of the Blood of Christ and sponsored by the Congregation of St. Joseph, (CSJ), works to help survivors of domestic violence by providing services and temporary housing to assist in transitioning to a stable life. Dear Neighbors Ministries, sponsored by the CSJ, provides support services to help poor and neglected people of the Wichita community become self- sufficient residents.
Those involved in the project with Hostick included Pancake, Cohlmia Marketing President/Owner Carol Skaff, Newman University Director of Communications Kelly Snedden, and StepStone and Dear Neighbors Ministries Mission Advancement Director Pat O'Donnell.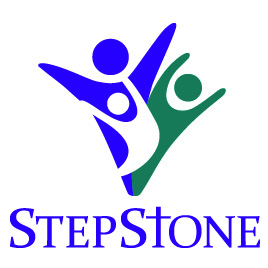 "We had the idea of the StepStone logo to be warming and comforting, and to have a mother – who was the symbol of security and of a home – with her two children," said Hostick. "That really meant a lot to the staff of StepStone.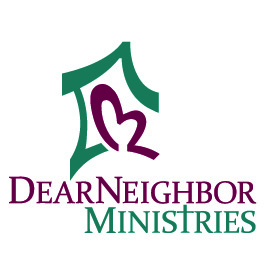 "The Dear Neighbor Ministries logo was fun to work with," she added. "It consists of a house with a heart inside of it. We wanted to make the look modern rather than a traditional house to give it an interesting look."
Tags:
Dear Neighbor Ministries
,
Graphic Design
,
Newman University
,
Stepstone
,
Tori Hostick