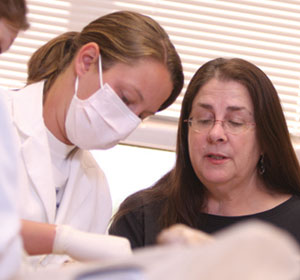 Two important components of a student's education as outlined in Blessed John Henry Newman's The Idea of a University are building skills and gaining knowledge. Those components apply to any profession, but are particularly important when it comes to medicine.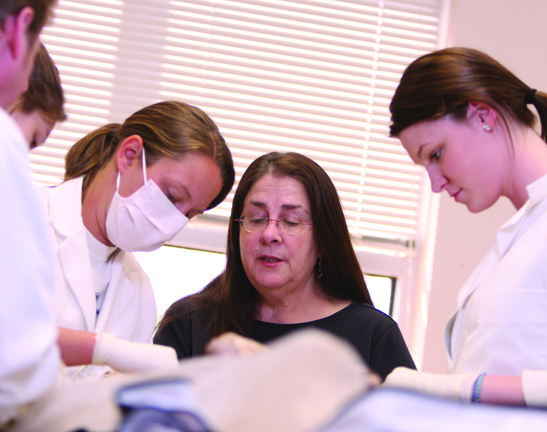 As part of a plan designed to bring more physicians to rural Kansas, Newman University has partnered with the University of Kansas School of Medicine-Wichita to help future doctors gain skills and knowledge in a crucial area of medicine – human anatomy.
Beginning in the spring 2012 semester, Newman will provide anatomy courses to KU School of Medicine-Wichita students. The agreement is part of an expansion by the KU School of Medicine-Wichita driven by a need for more doctors in rural Kansas.

Until this fall, all KU School of Medicine students completed their first two years at the Kansas City, Kan., campus, and then had the option of continuing in Kansas City or studying at the Wichita campus for their last two years.
Due to shifting demographics, more physicians are needed in rural Kansas areas closer to Wichita than to Kansas City. As doctors are typically more likely to practice in areas near where they attended school, medical school officials decided the best way to serve Kansas citizens is to expand the Wichita campus into a full, four-year program where medical students can go from start to finish.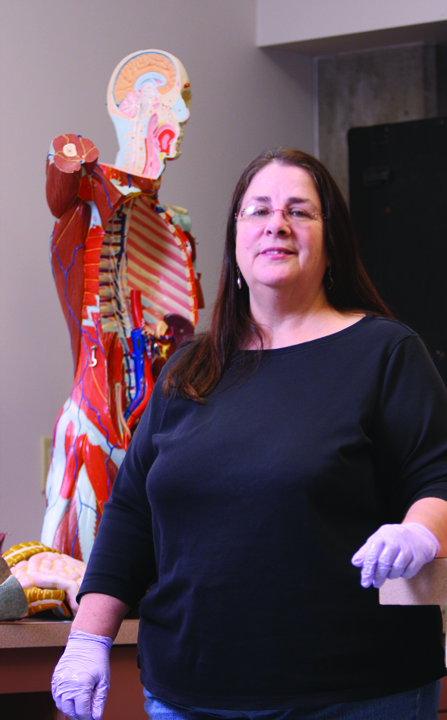 To make such an expansion possible, the KU School of Medicine has partnered with both Newman and Wichita State University to contribute necessary resources. In light of that partnership, President Noreen M. Carrocci, Ph.D. was selected to be a member of the "4 Wichita KU School of Medicine-Wichita Advancement Board."
"It's a fairly significant commitment on our part in terms of resources," said Dean of Undergraduate Studies David Shubert, Ph.D. of Newman's College of Science and Mathematics, who played an active role in facilitating the Newman – KU Medical School partnership. "We have a great anatomy lab, a facility that the medical school will be able to leverage."
In addition to providing an anatomy lab, Assistant Professor of Biology Michael Bradley, Ph.D., and Associate Professor of Biology Susan Orsbon, M.A., will teach courses to KU Medical School-Wichita students. Bradley will conduct small group sessions, and Orsbon
will teach the anatomy lab.

Orsbon said the first class includes eight first-year medical students, and that the number will increase in subsequent years. She added that she is looking forward to working with the KU Medical School students and faculty members.
"Newman's partnership with the KU Medical School will provide a commensurate, yet unique, experience for these medical students that will hopefully inform their practice as physicians with the Newman value of empowering graduates to transform society," Orsbon said. "That value is highly compatible with the mission of the KU Medical School."
.
.