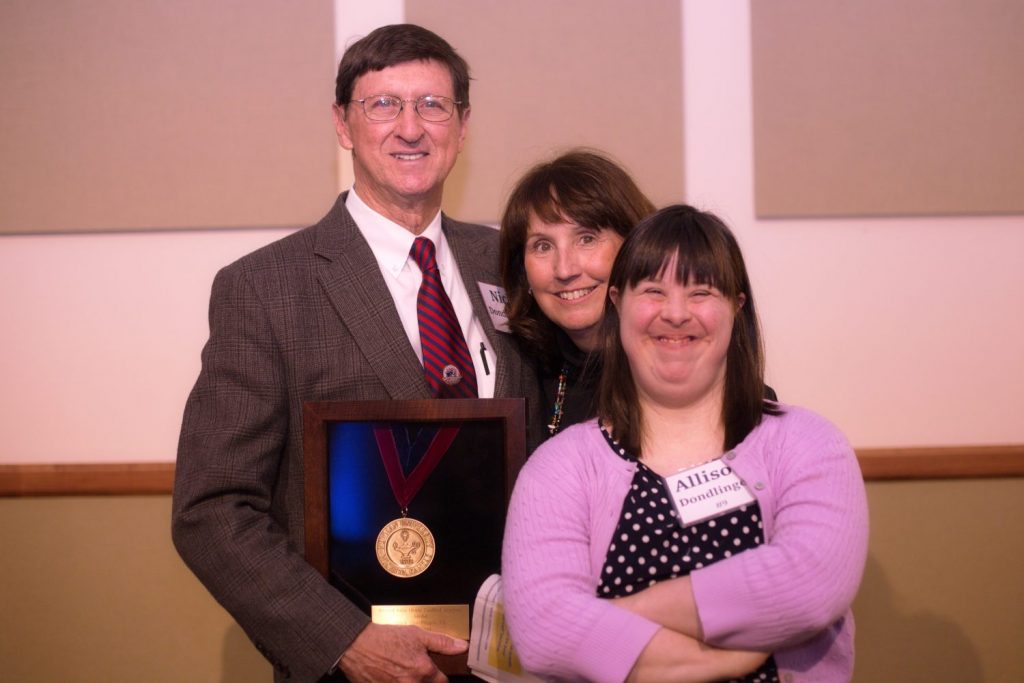 Nick Dondlinger with wife Sarah and daughter Allison.
Alumni making a difference
Newman University alumnus Nick Dondlinger was awarded the 2017 Cardinal Newman Medal, the university's highest honor, at the "Difference Makers for Wichita Awards" Banquet. The Newman Medal award will continue to be part of the Difference Makers program in the future.
Dondlinger, a 1973 graduate, is a longtime supporter of Newman, the local Catholic community and charitable causes. In addition to the work done for Newman by his family business, Dondlinger & Sons Construction, Nick volunteered to rebuild the Marian Grotto, and moved and built a stone base for the St. Joseph statue on the Newman campus. He supports his local parish, Blessed Sacrament, as well as organizations such as the American Red Cross, the Catholic Diocese of Wichita and the Old Cowtown Museum. He is also a member of the Serra Club and Legatus, and performs a hospital and a prison ministry.
Tags:
Branding