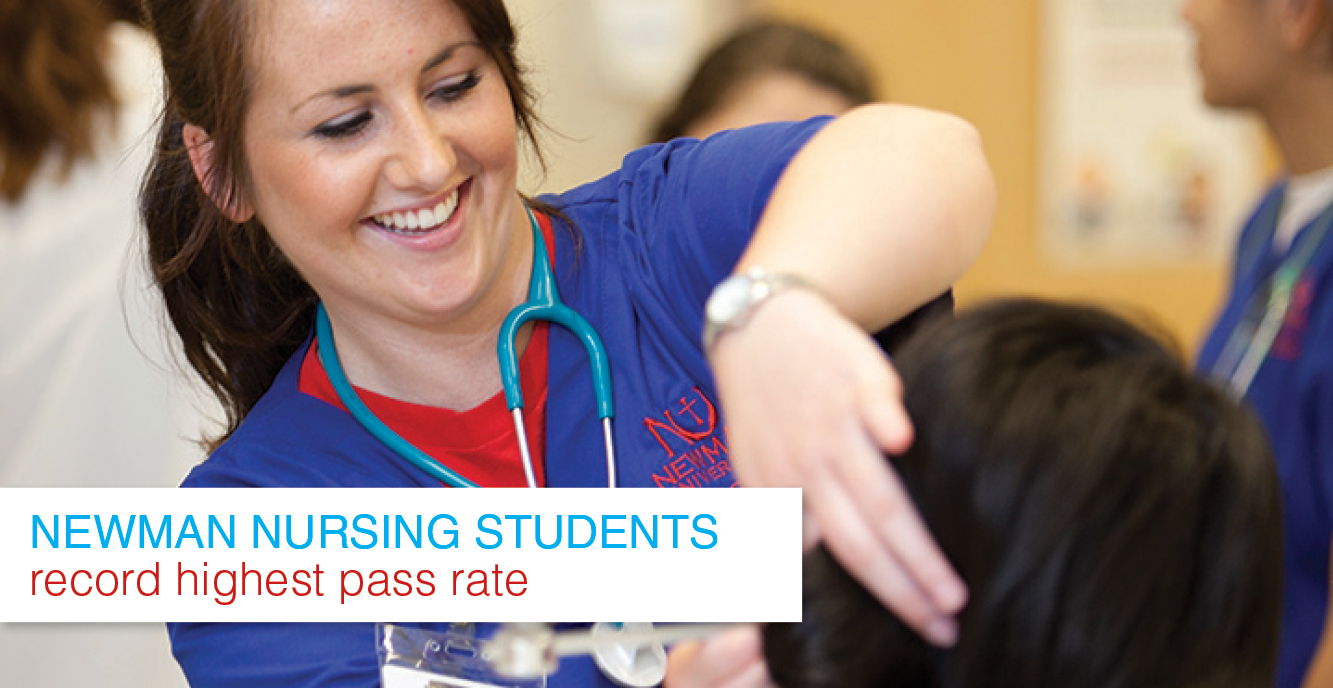 For the year ending Dec. 31, 2011, graduates of the Newman University nursing program had a pass rate of 96.36 percent – the highest pass rate from among all first-time registered nurse candidates educated in Kansas on the National Council Licensure Examination (NCLEX) for Registered Nurses.
The Newman student pass rate was more than 10 percentage points higher than the Kansas pass rate of 85.88 – an average of all nursing programs in the state – and almost 9 points higher than the national average pass rate of 87.89 percent.
Kansas institutions of higher education offer 34 nursing programs – 13 bachelor of science programs and 21 associate degree programs. The number of Newman nursing graduates who pass the NCLEX on their first attempt is consistently above state and national averages. In 2009, the NCLEX pass rate of Newman graduates was 98 percent.
View all Kansas nursing programs pass rate results.
Note: It may be necessary to refresh or reload the page.
.
.