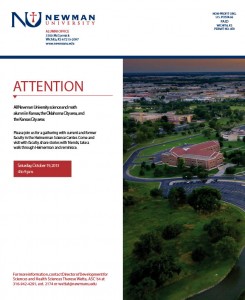 ATTENTION
All Newman University science and math alumni in Kansas, the Oklahoma City area, and the Kansas City area:
Please join us for a gathering with current and former faculty in the Heimerman Science Center. Come and visit with faculty, share stories with friends, take a walk through Heimerman and reminisce.
Saturday, October 19, 2013
4 to 9 p.m.
Tags:
Back Cover