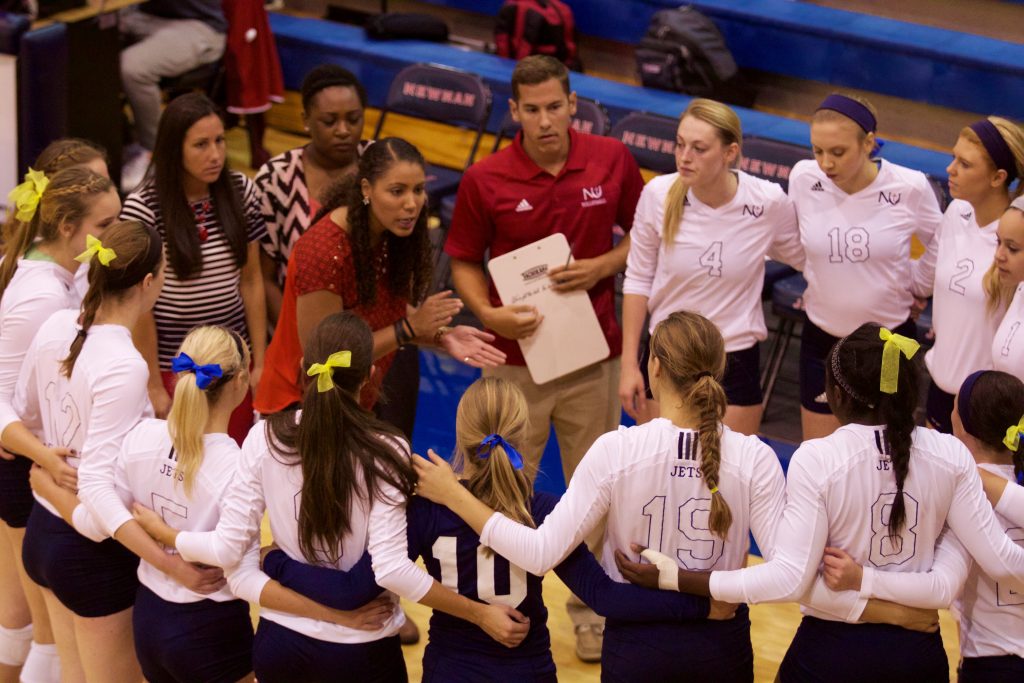 The 2015 Newman University volleyball team had a season for the record books – literally.
On their way to a second-place finish in the Heartland Conference tournament, the Lady Jets set two NCAA Division II records at Newman: most wins in a season, posting 11 more wins than the previous record, and longest win streak with 15 victories in a row.
The team's 26-9 season was the most successful volleyball season Newman has had since the switch to Division II. The coaching staff, made up of first-year Head Coach Destiny Clark and Assistant Coaches Karen Parra and Sam Jones, had an impact on the season with their faster-paced and high-tempo mindset.
Individual student-athletes also picked up their fair share of postseason honors.
Three Newman players were named All-Heartland Conference first team: sophomore outside hitter Emily Harvey, senior middle hitter Ashley Gonzalez and senior setter Alexus Litts.
Litts, from Cedar Rapids, Iowa, also earned an honorable mention for the South Central Region chosen by the American Volleyball Coaches Association. Litts, who played all four years with Newman, was also selected as Heartland Conference Setter of the Year. She led the Jets and the Heartland Conference in assists, totaling 1,370 assists on the season and 11.05 assists per game.
Gonzalez, from Camanche, Iowa, gathered five additional postseason honors aside from her all-conference first team pick.
Gonzalez was named honorable mention All-America by the AVCA, a first for any Newman volleyball player since Newman became a NCAA Division II team. Gonzalez was also selected for the first team All-South Central Region by the AVCA, and second team All-Region by the Division II Conference Commissioner's Association. She was also chosen as Heartland Conference Player of the Year and selected for the conference All-Tournament team. The first team conference honor pick this season marks her second consecutive season earning this spot.