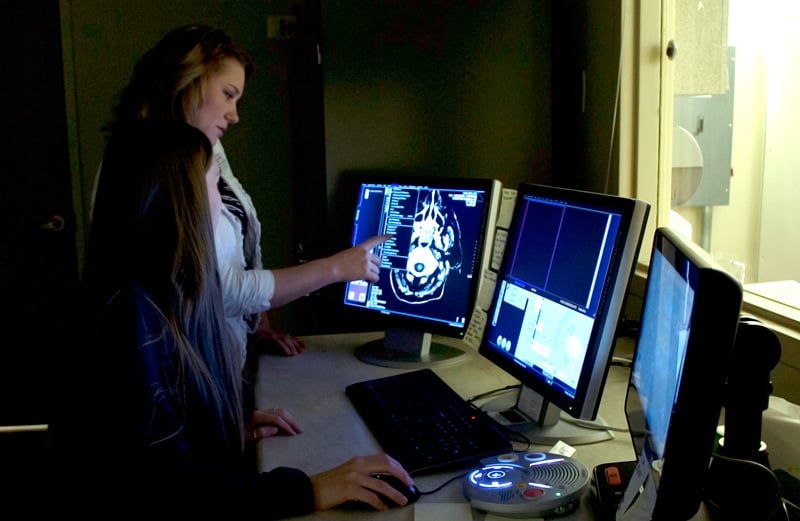 Newman University has launched an online program to help healthcare professionals become certified in the field of Computed Tomography – commonly referred to as Cat Scan. Newman is now the only institution of higher learning in the Wichita area to offer a CT program, and one of only three CT certification programs in the state of Kansas.
The online CT program is a new concentration of the existing Bachelor of Science in Healthcare Science degree. It was created in response to new requirements by hospitals and clinics that all CT technologists on staff be registered with the American Registry of Radiologic Technologists (AART).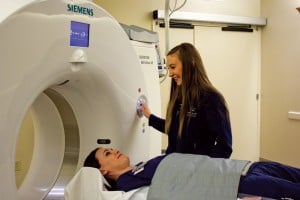 Until recently, registered technologists received on-the-job training or cross-trained into CT, with no requirements for certification. The Newman program provides training to prepare students to take the registration exam.
"We believe the program will attract people working in the field, and students in the radiology program [a two-year program] who may want to stay and earn a bachelor's degree, since the CT courses will also be included as a concentration in the Healthcare Science bachelor's degree program," said Newman Assistant Professor and Director of Radiologic Technology Kathy Hammond.
The program is offered entirely online to give those outside Wichita the opportunity to earn the CT certificate while continuing to work. Newman helps students secure local sites for the clinical component of their training.
–Robin Allard '14
For more about this program, go to http://news.newmanu.edu/newman-ct