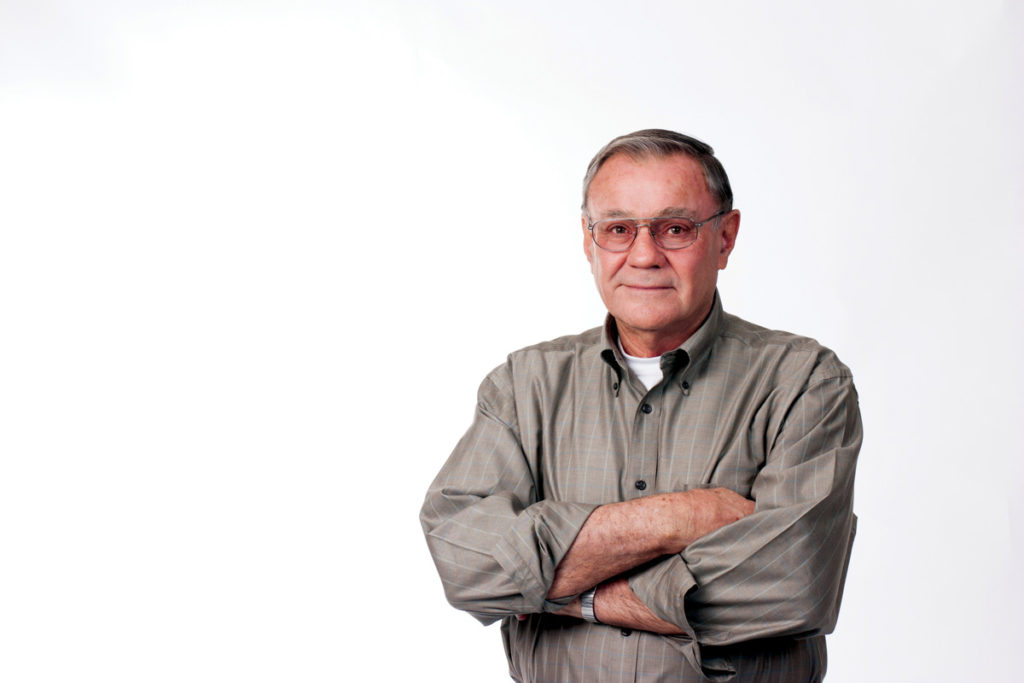 After attending Party on the Plaza (POP) in 2016, Dale Withers was eager to contribute to the event. POP had such an impression on Withers that he became a VIP sponsor of this year's party, "A Night in Tuscany."
He attended POP for the first time in 2016 as a guest of Newman Board of Trustees member David Borho and his wife, Glenna.
Withers was born and raised in Pratt, Kansas, and in 1965 he purchased a salvage company from his father. He expanded the company into a successful multi-location semi truck parts business
known as Southwest Truck Parts Inc. He also owns a small pickup mechanic shop in Pratt called 54 Pickup.
He has traveled all over the world and leads a philanthropic life. "He is a very humble man, good-hearted," said Glenna, "and always willing to help those who are down and out on their luck. He is self-made and very successful."
Withers is involved in multiple community organizations and was confirmed in the Catholic faith this year. He raised his two children in Pratt with his high school sweetheart, Arlene, who passed away in 2014.
Glenna said that Withers was immediately excited about getting involved in POP. He found it wonderful that such an event was held to raise money for student scholarships.
"He was impressed by the students' willingness to volunteer, by the choral group for entertainment, and by the university and its leadership," said Glenna.
When he received an invitation in December, he wasted no time in signing up for his sponsorship.
This year, Withers and the Borhos partnered together as VIP sponsors, and as such, were recognized at the podium for their generous donations. VIP Sponsors receive a complimentary table for 10 guests, a private server for the evening, and reserved parking for everyone in their party.
Withers' generosity played a large part in helping to raise more than $180,000 for Newman student scholarships.