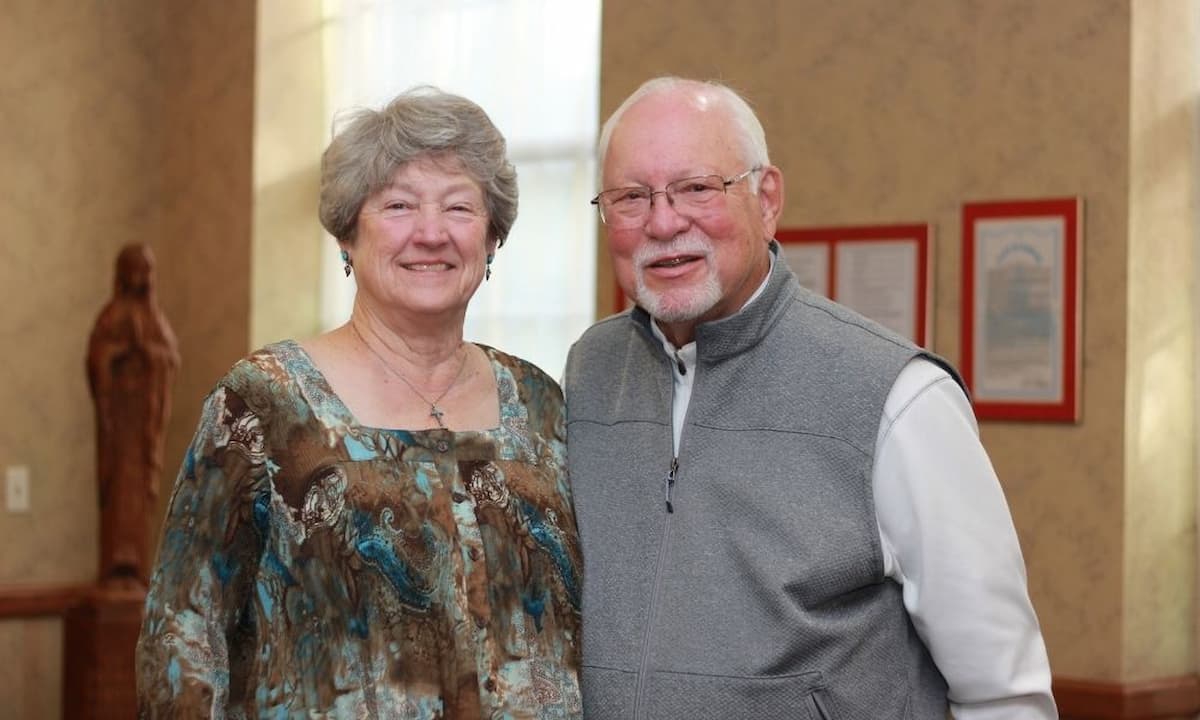 Now that he's retired from his long and successful career in higher education, Robert (Bob) Pearce and his wife, Marie, who currently reside in Pocatello, Idaho, have made a point to give back to the institutions that impacted them, including Newman University.
"Since we have the ability to support things, Newman is one of the places that we feel we not only want to support, but feel a special sense of gratitude to support," he said.
Last year, the Pearces established an endowment at Newman focused on supporting Campus Ministry because Pearce believes that to be at the heart of a Catholic university. The couple was heartened when they recently met with President Kathleen Jagger and campus ministry staff, as it was clear they shared that vision.
"We see those people having the same level of commitment to the Catholic identity of the institution, and we just wanted to let them know that there are people out there who are supportive of that aspect of the institution and what they're doing," Pearce said. "Hopefully in some small way we can maybe help them by providing more resources."
Ultimately, Pearce feels he owes a lot of his success to the breadth of experiences he had while working at Newman, which also inspires him to give back to the institution.
The start of a life-long calling
Pearce, who grew up going to Catholic school in Enid, Oklahoma, attended Phillips University and graduated with a bachelor's degree in business in 1965. He then landed a job with an oil company in Tulsa while he attended law school. Pearce never set out to have a career in higher education. However, before the end of his first year there, he received a phone call from his former professor Robert Gray.
Gray suggested Pearce return to Phillips to pursue a master's degree so that he could teach at the university. Pearce was sold.
As he was completing his master's degree, the director of admission and records position opened at Phillips. Again, Gray saw Pearce's potential and encouraged him to apply for the role. Pearce got the job at the young age of 23.
This set off Pearce's long career in higher education. While at Phillips, Pearce traveled to Wichita often to recruit students. One day he stopped by Newman University (then Sacred Heart College) to pick up some catalogs for a family who wanted to learn more about the university. Pearce made connections with some folks while there, which would later pay off.
Not long after that stop, he received a call about a new position opening up at Newman — a role he ultimately applied for and was hired for.
"It was a fortunate coincidence of timing and relationships that created that opportunity for me there," Pearce said.
That position was as assistant to the president. Over the years he worked at Newman — from 1969 to 1977 — Pearce held a number of different positions, including director of business and planning, treasurer, director of special programs and director of institutional advancement.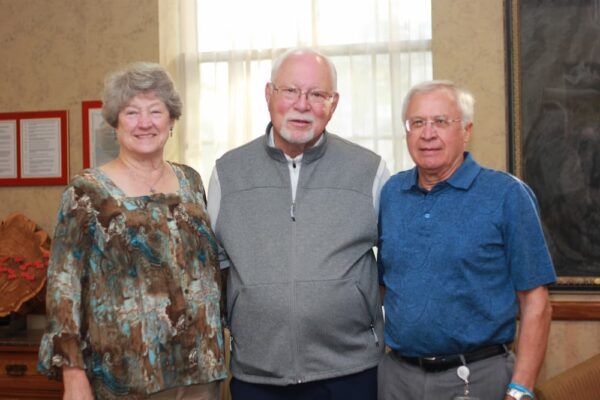 A stepping stone to future paths
During his time at Newman, Pearce also earned his doctorate in higher education administration from Oklahoma State University, which later enabled him to become the vice president for administration and finance at Southern Arkansas University, vice president for financial services and professor of education at Idaho State University, and president of Mount Mercy College.
"That opportunity to come to Newman, get a doctorate while I was there, and have that broad experience touching almost every aspect of the institution — that was my education," Pearce said.
Looking back, Pearce said his doctorate wasn't nearly as beneficial as his "eight formative years at Newman," much of which had to do with the colleagues he had while working at the university.
"I could not have asked for a better life career than what I've had," he said. "There's just something special about colleges and universities."
---