Joan (Purkey) Pippitt devoted to teaching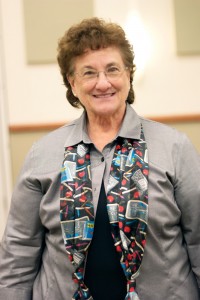 Associate Professor of Education and Teacher Education Program Coordinator Joan (Purkey) Pippitt, M.E. retired at the end of the Fall 2014 semester after 15 years with Newman University.
She taught a wide range of education classes at Newman and worked as coordinator of professional development schools, teacher intern coordinator and university supervisor of interns.
Before coming to Newman, she taught for 48 years in Wichita elementary schools.
Read more about Joan (Purkey) Pippitt here.