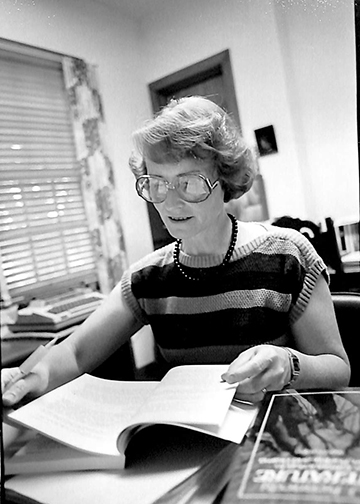 Planned gifts are a popular way for donors to celebrate and support their favorite non-profit organizations, and a chance to leave a legacy for future generations. At Newman University, planned gifts make up a significant portion of the endowments received.
According to Senior Development Officer David Alexander, there are a variety of planned giving vehicles.
"The most common is when somebody remembers us in their will or trust," said Alexander. "Other methods include simply adding Newman as a beneficiary on a life insurance plan, retirement fund, or bank account."
In April 2016, the Newman community lost a beloved alumna, professor and friend, Jeanne Cardenas. She and her husband, who had died previously, had arranged a planned gift to Newman of 40 percent of their total estate. The couple specified that the funds be used for whatever needs arise. Alexander said the gift will be used as scholarship support, and to establish the Cardenas Endowed Scholarship Fund for Humanities.
The University Advancement Department hosted an estate-planning seminar on Feb. 9 to help those in the process of planning their estate as well as those interested in learning more. Alexander noted that making planned giving decisions can be done with a financial advisor, lawyer, or a bank trust officer. He said often times, he also talks with potential donors to answer any questions they might have.
"The most important thing to us when we work with our planned giving donors," said Alexander, "is that we understand their intent: Why they're making the gift, what they want it to do, and what they want to support at the university."
He added that, whenever a planned gift comes to him, he considers it very precious.
"We do all we can to really celebrate our planned giving donors while they're living, while we have an opportunity to say 'Thank you.' We consider this to be the purest form of philanthropy — to make gifts, when donors are not likely going to see the benefit and all the great things their gift will do."
To learn more about planned gifts or to start the process, contact David Alexander at 316-942-4251, ext. 2165, or [email protected], or visit give.newmanu.edu.