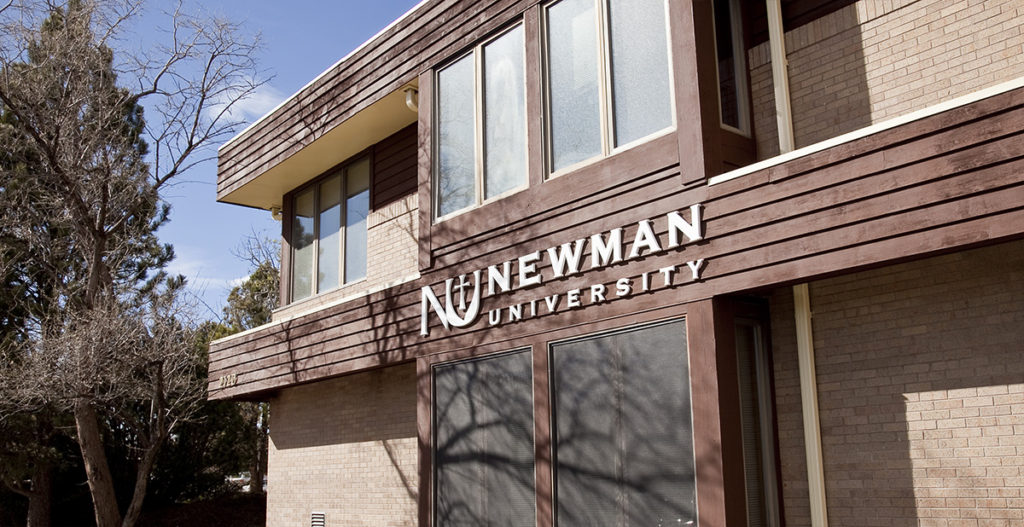 Newman University at Colorado Springs, Colorado
The first Joint Master of Social Work / Master of Business Administration (MSW/MBA) cohort began in March 2017 and offers MSW students the opportunity to pursue an MBA either simultaneously or in sequence following their MSW classes.
Dean of the School of Business Brett Andrews, Ph.D., explained that the MBA has always been an on-campus program, but now students can choose to complete their MBA strictly online.
Andrews said that offering the online option to the Colorado Springs MSW students was a great way to get things started.
"The interest was enormous," he said. "All we had to do was open the door and send a couple of emails and we filled that cohort very quickly."
But the online MBA program is not just limited to MSW students.
"The online MBA program is a permanent fixture going forward," Andrews said. "It's not unique to the MSW/ MBA collaboration–that was just the first group of students that we had come through it. The online MBA allows anybody to major in either management or leadership, which are two of our most popular emphases.
"We've built it out in a completely online format," Andrews continued. "So somebody who's outside of the Wichita service area can now experience the same quality MBA that used to only be available on campus. It can be 100 percent available online, including the student services to go with it."
Andrews said there are plenty of start times for those interested in the program.
"There are six entry points during the year for the online cohort," he explained. "The first of which happens at the end of October. And then it'll go year-round, every eight weeks."
The online format is what has made the difference for the MSW students in Colorado Springs.
MSW Program Director Terrie Cox Pauly, LCSW, said the MBA program gives MSW students additional skills if they want to work toward a leadership position.
Cox Pauly explained, "Adding that business savvy and the management skills with the MSW gives them that piece to be able to market, manage budgets and lead. It fills in the gaps for them if they're pursuing leadership roles."
The university also recently added two new concentrations to choose from in the MBA program — Healthcare Administration and Business Analytics.
---
Learn more about the Joint MSW/MBA program
Tags:
business analytics
,
healthcare administration
,
mba
,
msw