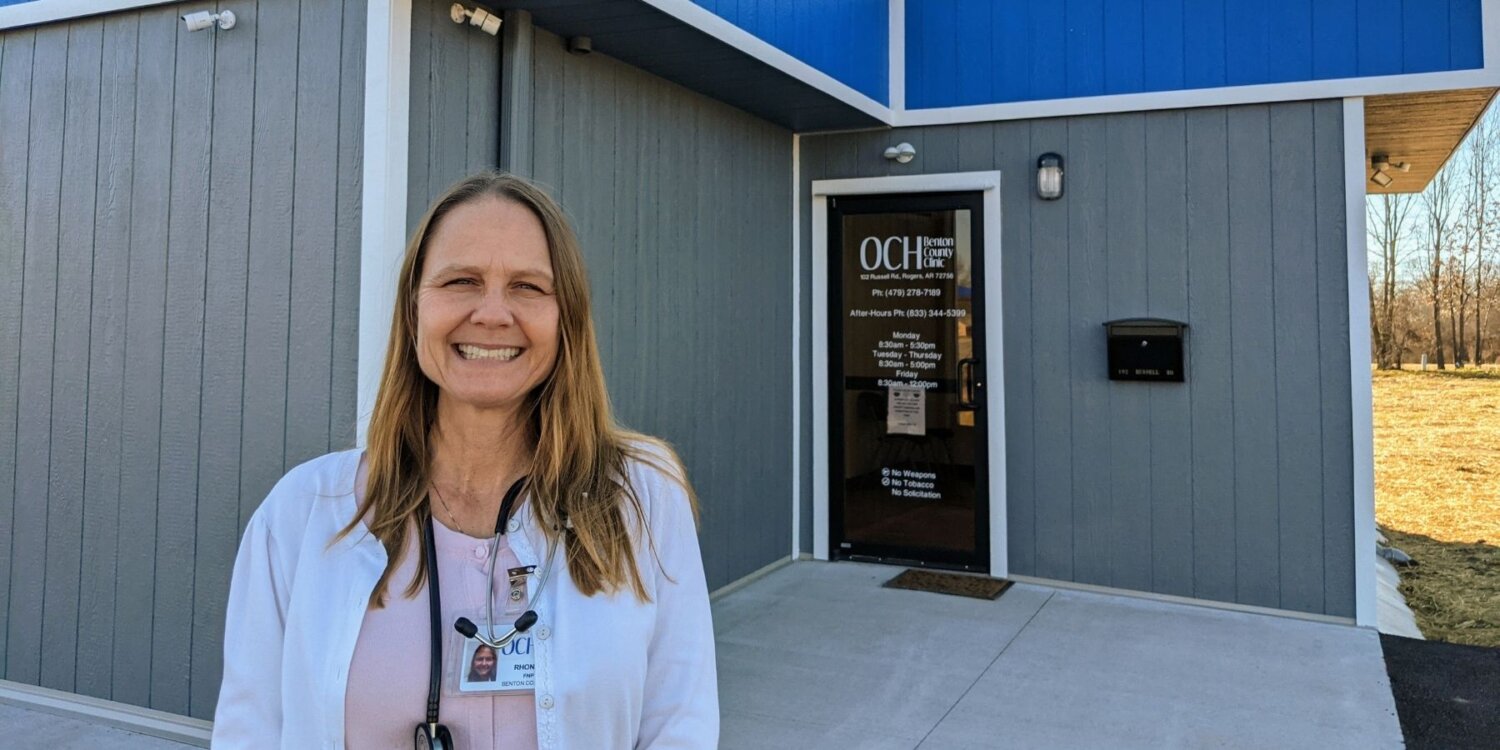 ---
Rhonda Pauls '94, APRN, always dreamed of running her own clinic. After more than 26 years in the health care field, she opened her own clinic at the beginning of 2020 but a national pandemic forced her to close within months.
Another door, however, was about to open.
She read that Ozark Community Hospital (OCH) was going to open a county clinic not too far from her home and they needed a nurse practitioner. The timing was perfect.
Pauls was hired as the OCH Benton County Clinic's sole medical provider and began training at the main hospital in June 2020, as final details and construction of the new clinic were taking place.
The Benton County Clinic officially opened Nov. 30. 2020 and is one of only four OCH clinic locations in Arkansas. The hospital also has 15 locations in Missouri. Pauls said working at the clinic is the next best thing to opening her own practice.
"There is a sense of me being my own boss here. Our small team and office really give off a positive vibe. And the rural area is small enough that we don't have that large corporate feel, but we are so much closer to many of the surrounding areas than other medical facilities."
She and four staff members are serving rural community patients who would otherwise have to drive many miles to see a physician.
The clinic's team consists of Pauls, a receptionist, a licensed practical nurse, a clinic manager and a lab and X-ray technician. Pauls said she is blessed to have such a wonderful team of people by her side.
"There's no drama. We work really well together and since we are such a small clinic, we also focus on learning about what each one of us does. It's an amazing atmosphere and very team-focused."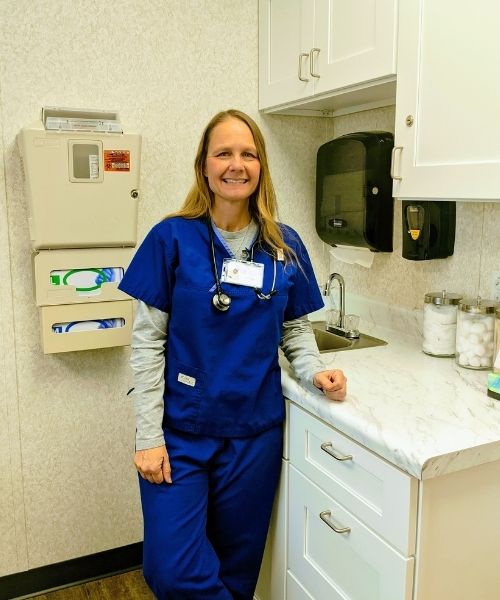 She said being a smaller clinic, they are able to provide a more personable experience and are almost always available. Pauls said she enjoys the luxury of being able to call the patients back with results or check-ins herself.
Pauls graduated from Newman University with a Bachelor of Science in Nursing and went on to earn her advanced practice registered nurse (APRN) degree in 2010 from Indiana State University.
After graduating from Newman in 1994, she worked as a school counselor for Wichita Public Schools USD 259, a job she found highly enjoyable. When her family was relocated, Pauls switched tracks in the medical field, landing a job with a rheumatologist shortly after moving to Arkansas.
"Now I have more than seven years in the rheumatology field and have become specialized in that on top of my skills as a family nurse practitioner," said Pauls. "It's very hard to find a rheumatologist without waiting months for an appointment. I can offer that to my patients here at the clinic now."
She said Newman played a large role in her career and meshed with her goals and ideals. She added that the professors were very understanding and flexible. She was a new mother when she began the program and shortly after that, she learned she was pregnant with her second child.
"When I attended, it was Kansas Newman College. We had a lot of training off-campus in a real-world setting. When I started, my son was 11 months old and then we found out I was pregnant. At the time, I was in pediatrics and labor and delivery classes.
"They were just so supportive through my pregnancy. I went back to clinical a week after I delivered. They prepared me very well. Especially through clinical. I felt they cared about us and wanted us to learn. They worked with me regarding financial aid opportunities and the money spent was worth it. Their reputation was amazing, too."
As for her work at the clinic, she looks forward to being such a fundamental part of the clinic's growth.
"There are around 35,000 people within a 10-mile radius. Many of those people just haven't heard about us. We are all just so excited about what the future holds."