Sacred Heart theatre campaigns reach goals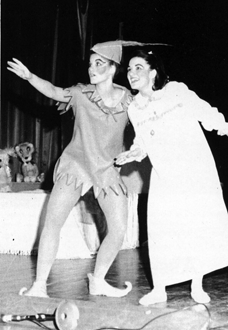 The effort to re-establish the theatre program at Newman University took a big step forward recently when the Sacred Heart Academy and Sacred Heart College campaigns met their goals.
To help raise $100,000 per year for three years needed to launch the program, the Sacred Heart campaigns were created to raise $60,000 while honoring three women who were instrumental to the program's success in years past – speech teacher Ambrosine Comerford, ASC and music teacher Salome Herman, ASC at Sacred Heart Academy, and drama teacher Lillian (Sister Theophane) Taylor at Sacred Heart College.
To recognize the past while moving into the future, Newman officials decided to name a room in the theatre area of the De Mattias Fine Arts Center for each of the three women. The campaigns were developed to raise $20,000 per room, or $60,000 total. The campaigns sought to raise $30,000 through alumni gifts, with the other half to be matched by the Adorers of the Blood of Christ.
Thanks to the generosity of Sacred Heart alums, the goals were readily met.
"We're very happy with the response alumni had to the campaigns," said Director of Mission Effectiveness and Sacred Heart College alumna Charlotte Rohrbach, ASC. "Since Sister Ambrosine and Sister Salome each taught at Sacred Heart Academy, many alumnae donated to both rooms, and we surpassed the goal of $20,000 per room. Sacred Heart College alumni also met their goal for the room in honor of Lillian Taylor."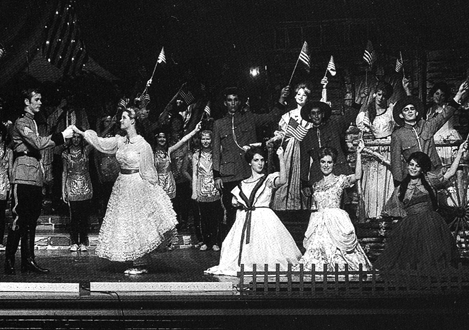 The dedication of the Sister Ambrosine Comerford, ASC Scene Shop and the Sister Salome Herman, ASC Rehearsal Hall was scheduled for 2 p.m. on Oct. 14 in the De Mattias Fine Arts Center. Dedication of the Lillian Taylor Gathering Space & Conference Center will be at 1 p.m., Nov. 11 in the Fine Arts Center, followed by the theatre production "Something's Afoot" at 2 p.m. Both events are free and open to the public. For more information call 316-942-4291, ext. 2167.
.
.