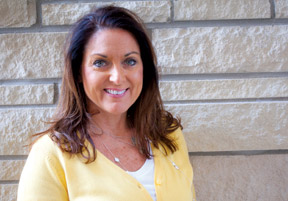 Newman University welcomed Sarah Cundiff to campus in November 2011 as Director of Alumni Relations. Cundiff replaced Ann Fox, who is now Executive Director for Wichita Habitat for Humanity.
Cundiff is a Newman alumna, who earned a bachelor of arts degree in communications, public relations and promotion, with a minor in English, in 1986, and a bachelor of science degree in secondary education, English and speech in 1990.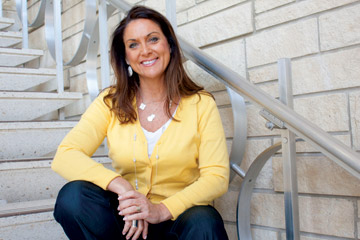 Before coming to Newman as alumni director she worked most recently in the Catholic Diocese of Wichita Department of Vocations. She previously served as director of development, public relations and alumni for Kapaun Mt. Carmel Catholic High School, and as a Realtor and director of business development for J.P. Weigand and Sons, Inc., in Wichita.
"I am thrilled to be back on this campus, where I have many great memories as a student," Cundiff said. "As director of Alumni Relations, I look forward to nurturing relationships with current and future alumni, engaging them in the life of the university. I plan to keep strong alumni and student connections, to provide them a warm home feeling with family connections, a place to call their own."
Cundiff grew up in Wichita and is the daughter of the late Eddie Kriwiel, a star college football player at WSU who earned legendary status as football coach, golf coach and athletic director at Kapaun Mt. Carmel Catholic High School. Cundiff is married to Gary Cundiff, a former basketball standout at Wichita State University. The couple has four children: Caroline, 15, a freshman at Bishop Carroll; and Mary Kate, 14; Clay, 11; and Julianna, 6, all at St. Elizabeth Ann Seton Catholic School.
"It is my goal to develop and enhance the involvement of our alumni in supporting the mission and goals of Newman University," Cundiff said. "I am confident the alumni programs and events will provide opportunities for community spirit, professional growth and social interaction, promoting effective communications and long-term relationships."
As alumni and university programs are developed, Cundiff asks all Newman constituents to contact her with ideas and opportunities to enhance their relationship to the university.
.
.