Sarah Evans joins Biology faculty
Sarah Evans, Ph.D. joined the faculty at Newman University as professor of biology in the Fall 2014 semester. She is teaching biochemistry and nutrition.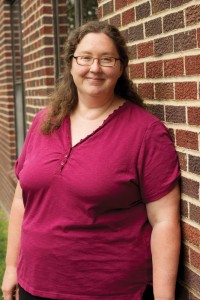 Evans came to Newman from Friends University, where she has worked as a biology professor since the beginning of her career. At Friends, Evans taught chemistry, biology, microbiology and nutrition courses.
"When I worked at Friends, I had a lot of Newman students come over and they were good students," Evans said. "Newman has a lot to offer."
Evans received her bachelor's degree from the University of California, Riverside in 1990. She received her doctorate in biochemistry from Ohio State University in 1998, and completed a postdoctoral fellowship at Miami University in 1999.
Evans has made a number of presentations across the Midwest and has co-authored five publications.