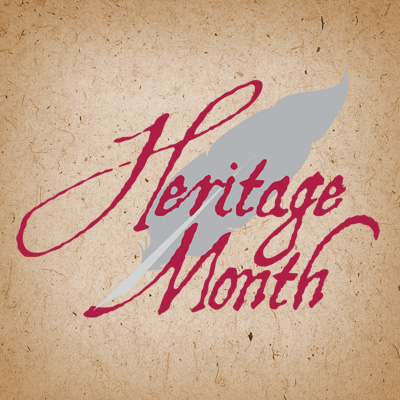 The second annual Heritage Month featured a number of speakers, religious observations, presentations and other events, as Newman University celebrated the Adorers of the Blood of Christ, John Henry Cardinal Newman, and the university's Catholic tradition. The events began with a Mass for St. Maria De Mattias on Feb. 4, her birthday. On Feb. 11, the LEAD Series featured guest speaker Terry Houston, who led a presentation and spirited discussion on diversity and related issues.
Other events included Mission Talks on the "ASC's Mission and the Guatemala Study and Serve," and "India and ASC Ministry to the Disadvantaged," Homecoming men's and women's basketball games, and the 24 Hour Theatre Project. Heritage Month ended on March 3 with an Ecumenical Prayer Service.
Students waved larger-than-life faces of their favorite athletics coaches and officials during the Feb. 25 Homecoming games.
For more information on Heritage Month including photos and video visit: go.newmanu.edu/hm2016