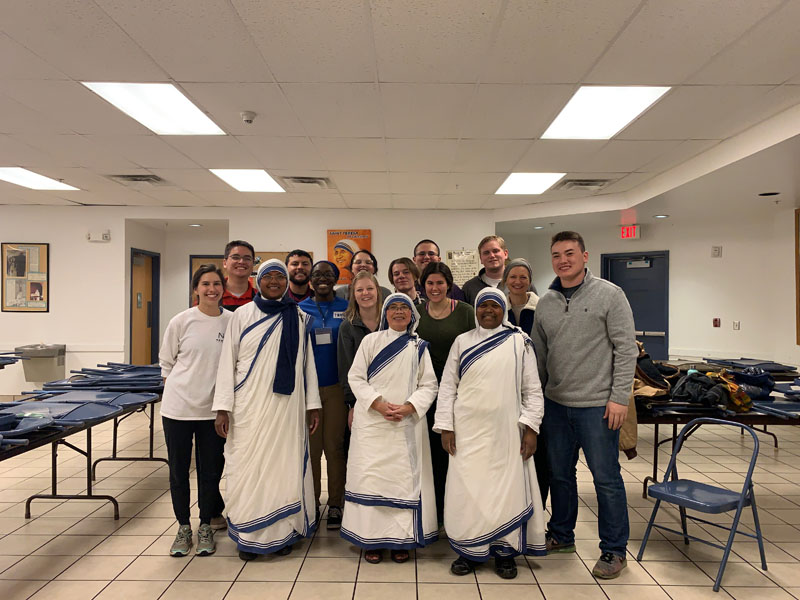 In January, students traveled to Gallup, New Mexico, for the annual winter service trip through Campus Ministry.
Father John Fogliasso, university chaplain, and Sonja Bontrager, professor of Spanish, chaperoned 22 students on the six-day expedition.
Students served with the Little Sisters of the Poor at Villa Guadalupe, a long-term care facility, as well as the Missionaries of Charity, a homeless shelter that offers meals, lodging, spiritual support and counseling to the impoverished.
The trip-goers also caught a glimpse of the beauty in Gallup with a hike in the Canyon de Chelly National Monument, a tour of the cathedral and a visit to the Navajo Reservation.