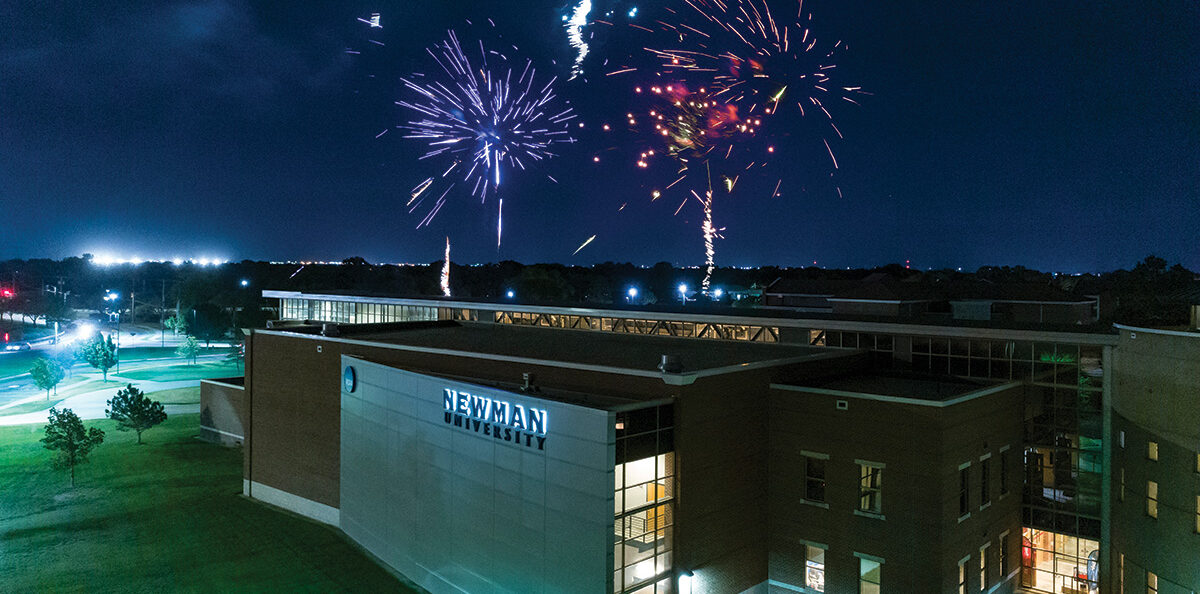 Cultural Extravaganza
Of the 2022 #CulturalExtravaganza, sophomore Olivia Parsley said, "I like learning more about other people here at #NewmanU and the different cultures. I also like getting to interact with more people that I don't see on a normal basis."
Jet Fest
@Flynewmanu's #JetFest welcomed accepted students to campus with a photo booth, mascot Johnny Jet, a caricature artist, @NewmanCheerDance, Newman Disc Golf, Jet balloon making, and much more! Cheers to welcoming a new generation of Jets to the #NewmanU family!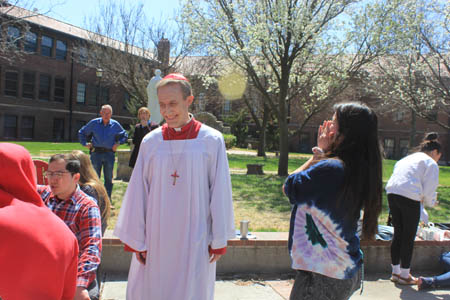 St. Newman Appearance
St. John Henry Newman made an appearance on campus today! Generous alumni and donors helped Campus Ministry successfully raise $1,000 during Newman Giving Day on March 1, so Chaplain Father Adam Grelinger agreed to dress up as St. Newman for the day
Miss Kansas
We were honored to have @missamericaks Ayanna Hensley stop by the Newman University campus this morning! From favorite foods and best advice to superpowers and first concerts … Get to know more about Miss Kansas through this 20 Questions video interview with Newman sophomore Joshua Robles!
Class of 1974
Some special visitors from the class of 1974 made an impromptu visit to campus last Friday! The four friends, Peggy O'Neill, Barb Schoen Anthem, Barb Smith Mainz and Pat Williams Godt, were walking past faculty offices in McNeill Hall when Professor Sonja Bontrager asked if she could assist with anything. The ladies proclaimed, "This building used to be our dorm!"