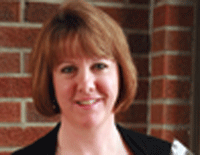 The Newman University community celebrated several outstanding student-athletes, coaches and supporters Feb. 5 at a banquet and induction ceremony for the Athletics Hall of Fame Class of 2011.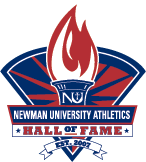 The hall was created to honor student-athletes, coaches, administrators and patrons who have made significant contributions to the university's athletic programs. This year's class was no exception, according to Newman Director of Athletics Vic Trilli.
"All of our inductees were more than worthy of induction," Trilli said. "Even today, these individuals exemplify the Newman University student-athlete, and add to the rich history of the Newman Athletic Department."
The NCAA Division II recently launched an initiative called "Life in the Balance," which is designed to give student-athletes a full college experience by focusing on academics and community service as well as sports (see "Life in the Balance" story). While the program did not exist when the Class of 2011 inductees were students, many felt that the principles of Life in the Balance were integral to their Newman experience.
"I feel that my athletic involvement was very balanced as far as time. There was plenty of time for homework and social events," said inductee Eileen Adams, a 1987 graduate and women's basketball standout. "I lived on campus for two years, and I think those students get the total college experience and are more involved with activities and different groups of people."
"It was a huge focus for my coach that we were successful in the classroom as well as on the field," added Eddie Andreo, a 1998 graduate and member of the 1996 Men's Soccer Team. "I always knew there was a level of care and concern with faculty and coaches to help us succeed."
Tags:
1996 Men's Soccer Team
,
Athletics Hall of Fame
,
Class of 2011
,
Director of Athletics Vic Trilli
,
Eddie Andreo
,
Eileen Adams
,
Life in the Balance
,
NCAA Division II
,
Newman University