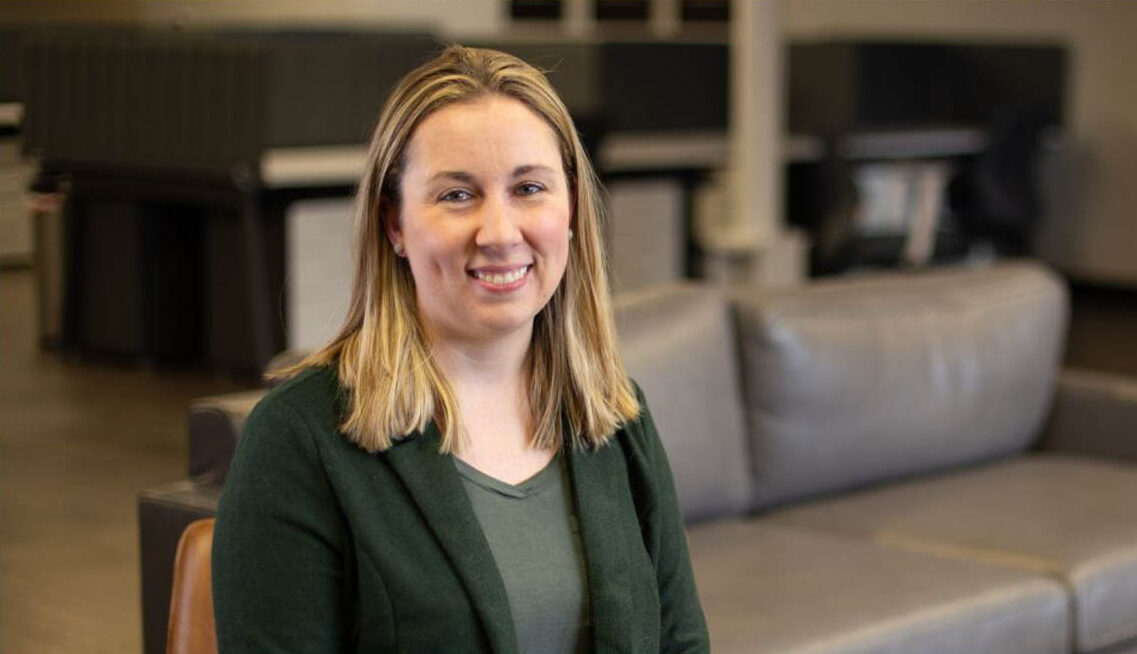 After another successful year of teaching, strong displays of leadership and many other contributions to the university, one staff and one faculty member were recognized for their work and dedication.
Brittany Stahnke, assistant professor of social work at the Colorado Springs campus, received the honor of the 2022 Teaching Excellence Award.
Her students and colleagues all attested to her success as a professor. As one of her students said, "I have had many instructors over the course of pursuing my degree. Dr. Stahnke goes out of her way to be there for the students, motivate them and guide them. But mostly she takes time out of her day just to be there."
Regarding Newman's social work program, Stahnke stated, "Social work is something that is both up-and-coming and is going to be a greater and greater need with time, so we are happy to be a school that is reflective of the needs in our society."
She noted that teaching at an outreach location is quite unique to that of instructing at the main campus; some differences can require additional effort from faculty and staff.
This nomination was incredibly meaningful to Stahnke: "It means that they can turn to me and depend on me, and I'm the kind of faculty member that I have hoped to be."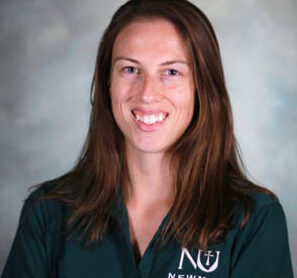 Alumna-turned-employee Melissa Castle — president of Staff Assembly — was the recipient of the 2022 Staff Excellence Award.
Named for her above-and-beyond attitude, Castle had many nominators who celebrated her high spirit and work ethic.
"Melissa is a great example of a culture of service," one nominator began, "and empowers others to live the mission of transforming society."
Being celebrated in this way was a magical moment for Castle, and one that left her feeling deeply inspired.
"Seeing the reaction of everybody in the room and how unanimously supported I felt at that moment really puts me in a special place," said Castle. "In Newman's history, I get to say forever that I was an excellence award winner. I get my name in those record books with a whole bunch of other people who have done wonderful things here, and I'm just very proud to have that be part of my legacy here at Newman."
Administrators, students, faculty and staff all were very proud of and moved by the efforts of both Stahnke and Castle.
President Kathleen Jagger wrote in an announcement email: "As we approach the end of this academic year, it is time to celebrate all the amazing things accomplished this year. Clearly, you have done inspired work under difficult circumstances to help Newman and our students soar."
We want to tell those amazing stories and recognize that work."