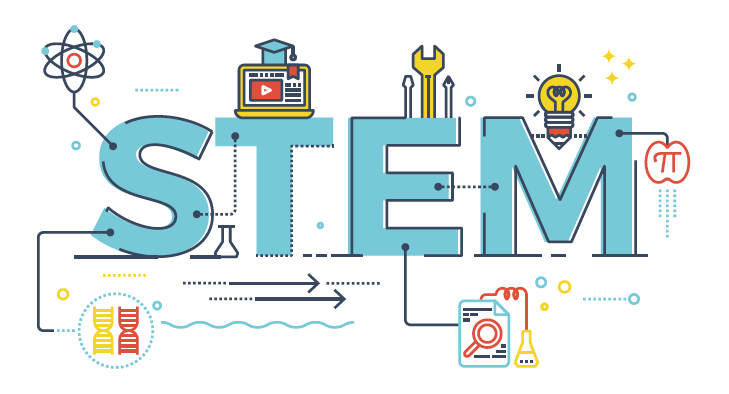 High school students get a preview of college life while participating in STEM programs on campus
Newman University has offered its Hispanic and Native American Scholars programs for many years, giving high school students the opportunity to explore science, technology, engineering and math (STEM) in a collegiate setting.
Recently, program directors added another opportunity with the new STEM Scholars program, available for students in other demographics who are interested in expanding their STEM knowledge.
Because program funding comes from grants, students do not have any financial commitment. Director of Grants Jill Wheeler explained that by opening up the demographic there would be new sources of grant funding, allowing more high school students to benefit from what Newman has to offer.
All three programs are open to sophomore through senior students and take place in the Bishop Gerber Science Center on Wednesday evenings during the spring semester.
The new STEM Scholars program can accommodate up to 24 high school students, allowing nearly 70 students in total to be enrolled in all three programs.
Associate Professor of Biology Stacy Jones, Ph.D., said, "The basics of the (STEM Scholars) program will be similar to the other two programs in that the goal is for them to explore STEM areas and get an idea of what careers and majors are out there in those fields."
Jones said program officials work with school counselors and teachers for recommendations, which is one of the requirements for a student to apply to the program. Students are also required to complete an online program application, provide a copy of a recent transcript and submit a 200-word essay explaining why they would be a good candidate.
During their time at Newman, students experience classroom instruction, lab work and presentations from professionals who are currently working in a STEM field.
Past speakers have included DNA forensics specialist Shelly Steadman, Ph.D., scientists from Koch Industries and informational technology professionals whose focus is computer engineering and cybersecurity.
"We usually have a health care discussion panel that includes a doctor, dentist, a physical therapist and a pharmacist," added Jones. "We want to expose a variety of careers to the students, so the speakers talk about their careers and give more information based on real-world experience."
Debbie Flax, administrative assistant to the dean of undergraduate studies, division of science and mathematics, said the collegiate setting is one of the highlights for students.
Flax said, "I think the interaction with all of the students, being on a college campus versus a high school campus, and getting used to walking around and being more independent on some things are something students are excited to experience."
Jones agreed and added, "Just the opportunity to explore the various STEM areas — both the majors and the careers — gives the students a unique opportunity on a college campus that you don't find everywhere."
To learn more about the STEM Scholars programs, contact Flax at (316) 942-4291, ext. 2115, or [email protected]