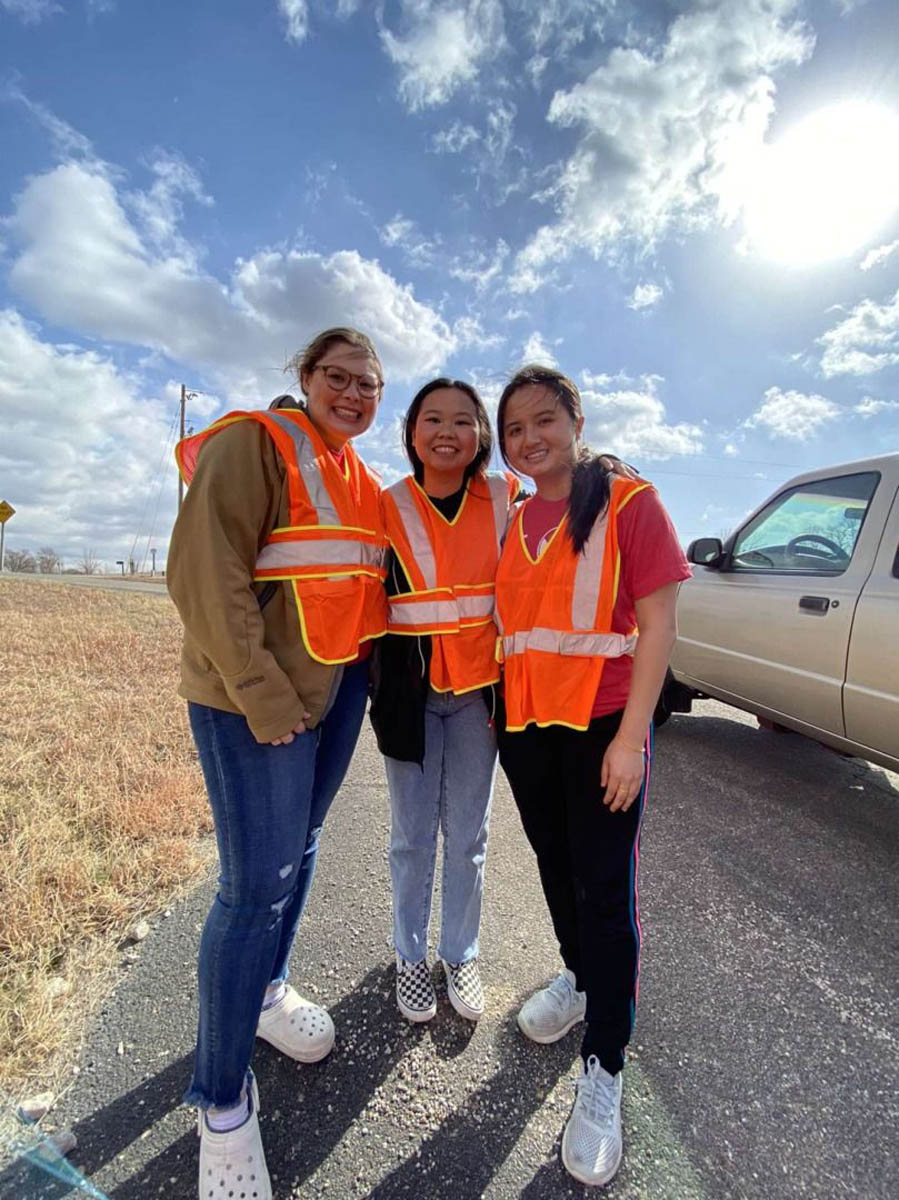 Newman University students are without a doubt making a big impact, readying them to enact change even after they graduate.
Four such students teamed up last fall to collect clothing items and hygiene products for The Women's Network, which offers job readiness and educational opportunities to survivors of domestic violence.
Said junior Sadie Steiner, "When I saw this opportunity, I thought it was really cool, especially since it's a project led by all women and it's for women. It's just really empowering."
Another Newman project that impacted the community occurred during a disc golf tournament this past January called the Father Kapaun Classic. 
The entry fee to play was a donation of 100 diapers. Thirty-three competitors — including members of the Newman Disc Golf Club — signed up for the tournament. Roughly 4,000 diapers were collected from the event, all of which were donated to Catholic Charities of Southwest Kansas to support families in need.
Then there's Newman senior Sophie Johnston, who was recently elected as the district state governor for Circle K International (CKI) — the largest student-led collegiate service organization. 
She said, "This opportunity means that I get to be a leader to not only those around me but also people around the world."
For fellow senior Madisyn Bucl's ASC Service Award capstone service project, she created "blessing bags" for the children who benefit from Kidzcope — an initiative of the Wichita Children's Home providing grieving children and families with community and peer support. 
Bucl said, "I've really learned how to be a better leader and all the different ways that I can be a leader out in the community."
---