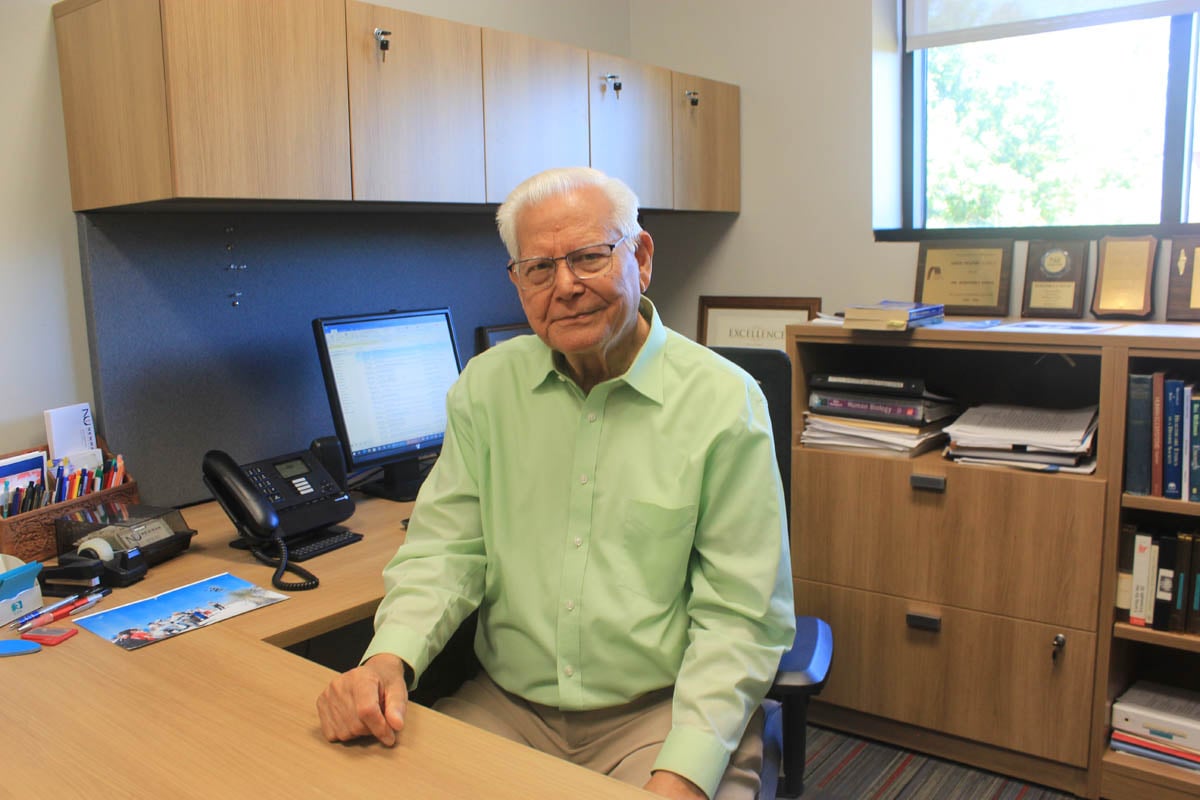 Professor Emeritus Surendra Singh, Ph.D., had never experienced Kansas before applying for a job as a professor at Newman. 
He recalls looking out of the airplane window upon its descent and seeing nothing but corn and wheat fields — two familiar qualities of his hometown in India.
"It just felt very much like coming back home," Singh said. "I believe that God guided me to come here."
Now, at 88 years old, Singh, is considered a historical giant of Newman University's present-day School of Arts & Sciences and continues to connect with the students he once taught.
Leaving a legacy
Looking back on its history, the pre-medical program at Newman was nonexistent before Singh helped build it little by little from the ground up.
In his 45 years as a professor, Singh helped establish 10 associate and baccalaureate degree programs, two dual degree programs and one minor. He also created the Investigative Summer STEM Program and is the recipient of multiple awards and honors, including a Doctor of Humane Letters, honoris causa. Singh was even given an office to continue calling his own in the Bishop Gerber Science Center.
Throughout it all, Singh said he was hugely inspired by the Adorers of the Blood of Christ (ASC) sisters during his time at Newman. 
"I only worked eight hours each day, but these sisters dedicated their entire lives to serving the community," he said. "I just have immense respect for them."
After working 45 years at Newman, Singh said "there isn't a better place to work.
"If you enjoy your job and what you do, then it is not a job. That's what happened in my case."
Leading by example
Those who experienced Singh as a professor say that he practiced what he preached.
"He taught us that our profession should be our passion, not just a job," Larry Hund, M.D., class of 1974 said. "Dr. Singh is a prime example of someone who is passionate about what he does."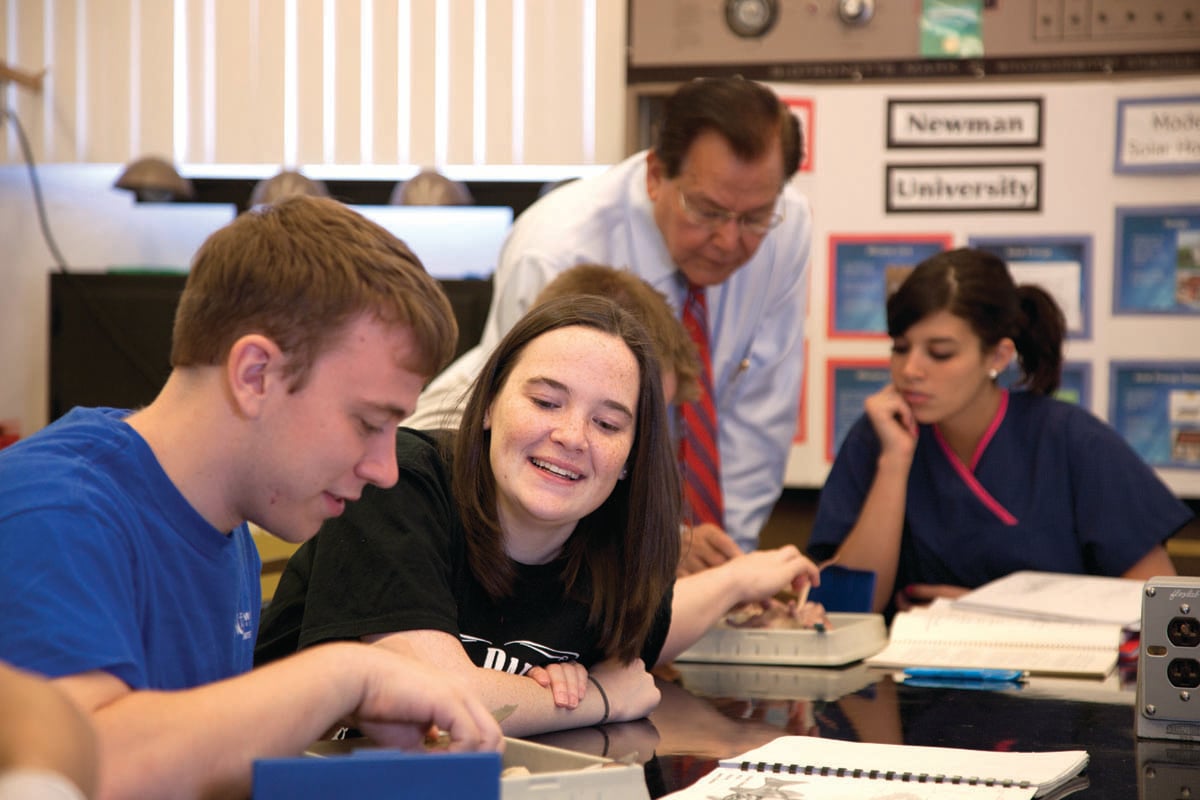 In July 2021, Singh's wife, Swarn Lata, passed away after a battle with congestive heart failure. At the same time, Singh was also being treated for ongoing health issues.
Hund, who was one of the first Newman graduates to go on to the University of Kansas School of Medicine, has seen Singh at various events throughout the years. He heard the news of Singh's wife's passing, rallied up a few classmates — Patrick Wolf, M.D. '74 and Mark Troilo, D.D.S. '74 — and decided to take Singh to lunch. 
"We've been meeting him regularly ever since," Hund said. "It's been great for us to get together and catch up, and I think Dr. Singh really enjoys the camaraderie with his former students. It's clear he misses teaching so much."
Hund was a biology major at Newman and had high hopes of entering the field of environmental biology. When Singh learned of the layoffs happening in the field, he asked Hund if he'd ever considered medical school.
"That planted the seed in my head," Hund said.
Part of the value of a small college, Hund said, is that if someone like Singh or Sister Margaret Knoeber, ASC, thought a student had a good chance of being accepted into medical school, they were quick to encourage and support them the entire way through.
"Dr. Singh is a dedicated lifelong teacher," Hund said. "He put everything he had into teaching his students, and Newman profited from that immensely."
Hund founded Mid-Kansas Pediatric Associates, P.A., where he worked for 38 years before retiring in 2019. To this day, he participates in the Environmental Voter Project and recycles — two practices that "I don't think I would've gotten involved with had it not been for Dr. Singh." 
The Newman connection
Despite the nearly 50 years that have passed since they graduated from their alma mater, many other alumni have not forgotten the impression Singh made on their working years and outlook on life.
"He is definitely a connecting factor to Newman, that's for sure," said Troilo. "The reason we excelled is because of him."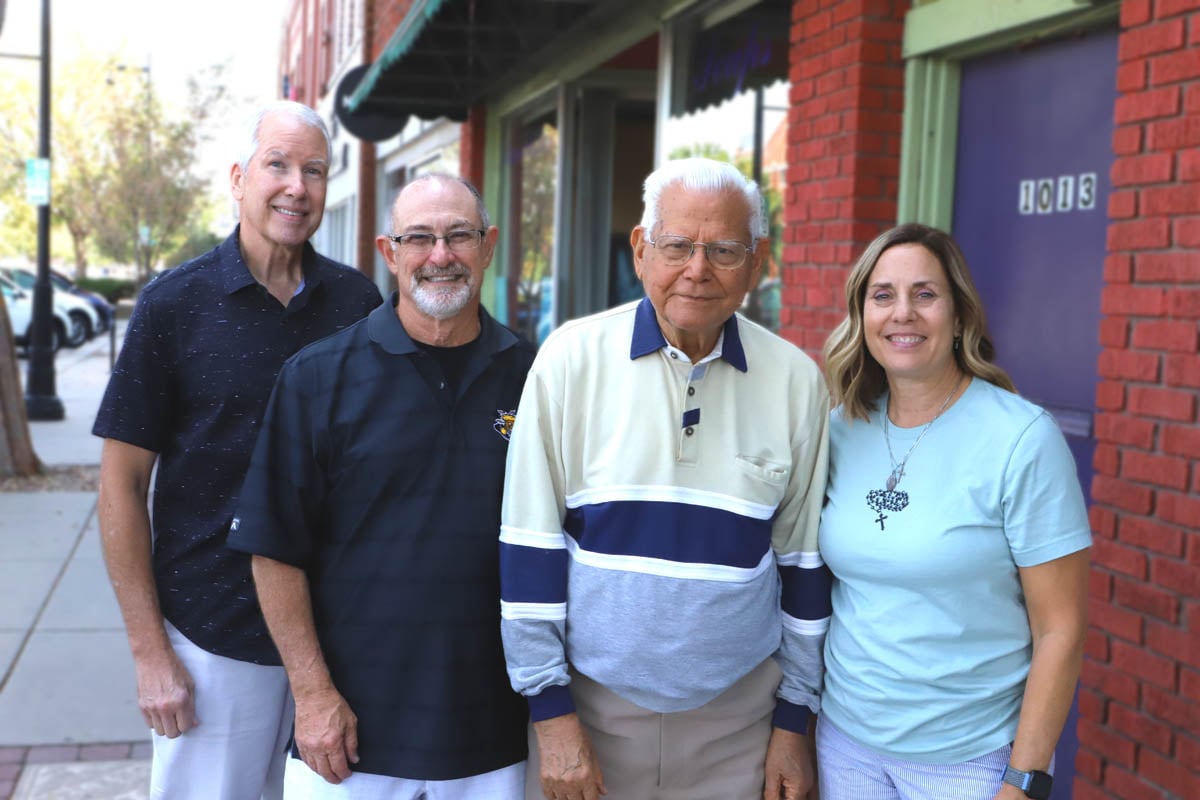 Troilo will never forget what Singh once answered when he asked as a college student, "When do I get time to have a social life?"
Singh replied, "You can have a social life after you get done with college."
"Dr. Singh gave us that reminder that 'your job right now is to do the best you can so that after you've put in the work, you can reap the rewards after,'" Troilo said. "There are days when it gets tough as a student to keep studying, but he pushed us through those times by helping us realize that it's all worth it in the end."
Troilo has been practicing dentistry for 44 years since he opened his own private practice in Rose Hill in 1978, the same year he graduated with his Doctorate of Dental Surgery from the Dental College at Creighton University.
"People keep asking why I don't retire, and it's because Dr. Singh has inspired me to keep going," he said.
For Diana Crook, M.D., '85, Singh's encouragement kept her focused and steady when pursuing a career in medicine. 
"I've been working for 30 years and probably what sticks out the most is how Dr. Singh aspired his students to go into the medical field," Crook said. "It shows what an impact he made when we look at the population of Newman students who are now employed as doctors, dentists, optometrists. … The list goes on and on."
"We're everywhere," Troilo added with a laugh.
Crook now cares for patients "from the womb to the tomb" and is a founding member of Lakepoint Family Physicians, where she has worked since 1993.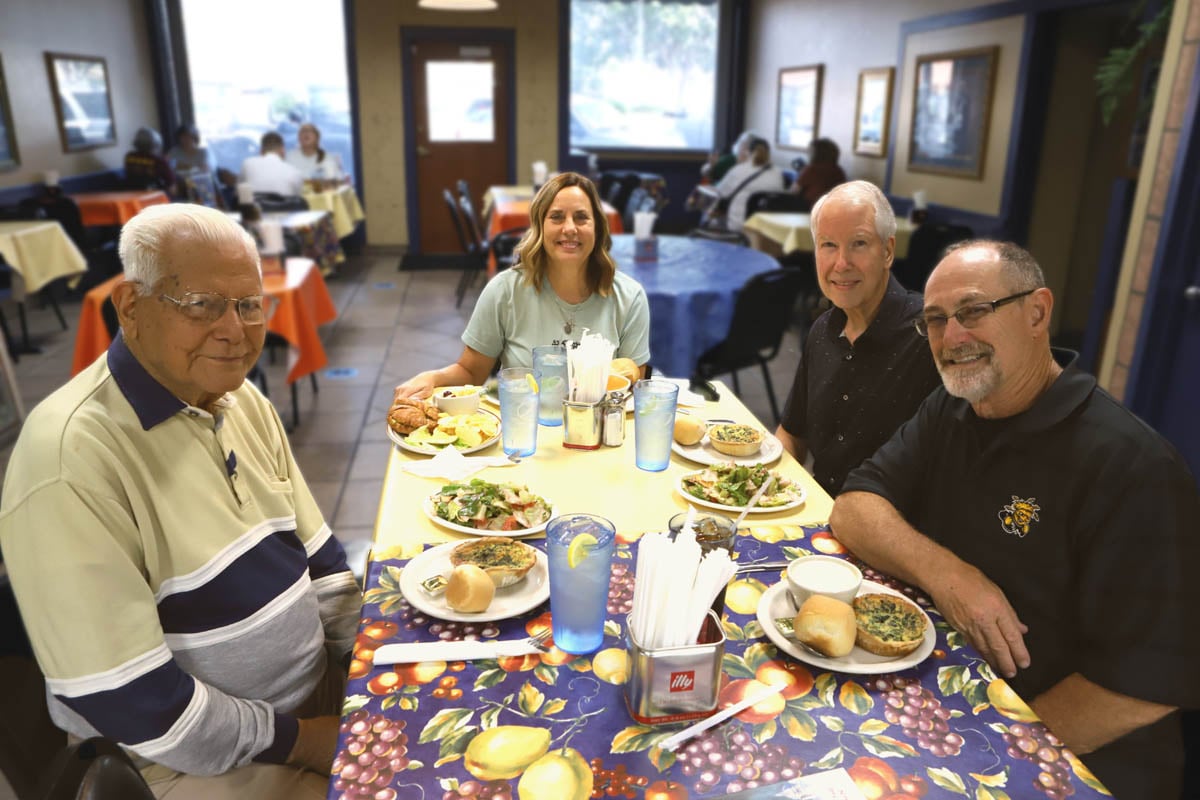 Memories to last a lifetime
One of Crook's favorite memories took place during a field trip to New Mexico as part of Singh's Environmental Biology class. The class crammed into a van for four days and learned about the various environments in which animals and plants survived.
"If there was road kill, we pulled over on the side of the road," Singh explained. "We'd identify the species, and if it was still intact, we'd take out the stomach of that road kill and do this type of counter analysis of what is its ecological niche."
Crook remembers that the class once spotted a snake from afar and pulled over on the side of the road to get a closer look.
"Everyone was circled around what we thought was this snake, when finally someone said what we were all thinking: 'Yep, that's a rope,'" Crook said with a laugh. "We all piled back into the car and kept driving."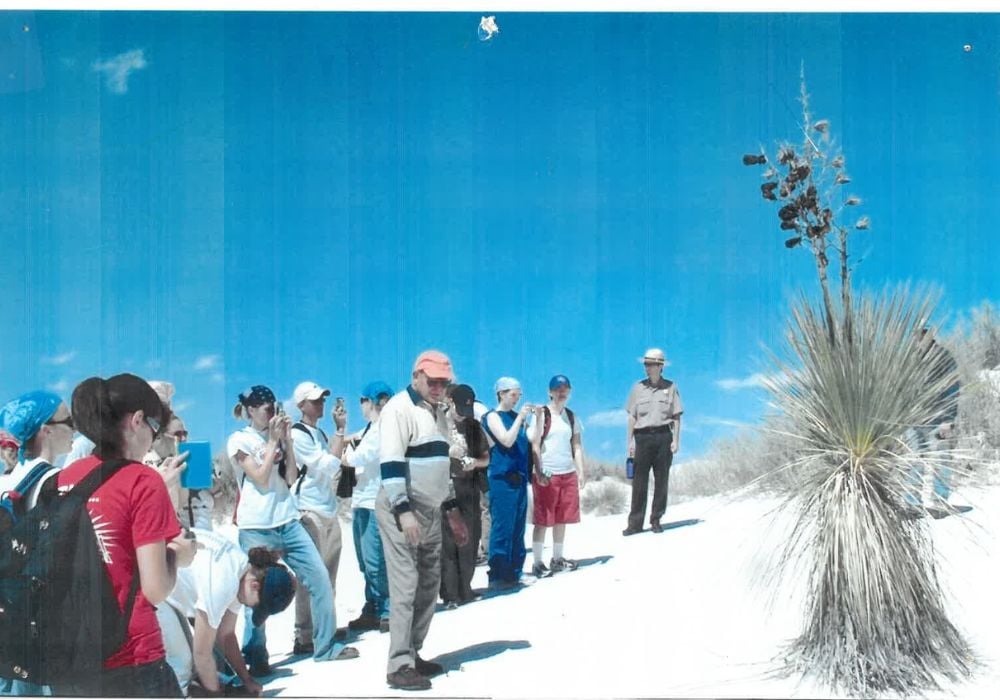 Making a difference in the lives of students
At a recent lunch at La Galette French Bakery in Wichita, Crook and Troilo agreed when Hund referred to Singh as "one of the most humble people" out there.
"I don't even think he realizes how much everyone respects him and looks up to him," Troilo said. "I don't think I could come up with enough nice things to say about him."
Hund said the students that continue to keep in touch with Singh continuously tell him how grateful they are as Newman alumni to have received his quality teaching, dedication and advocacy.
"He is a big reason why Newman has developed such a great reputation in the health sciences over the years," Hund added. "It's been a real joy having this long-term relationship, including all the different stages, with Dr. Singh. He is a wonderful person and I really admire him."
---