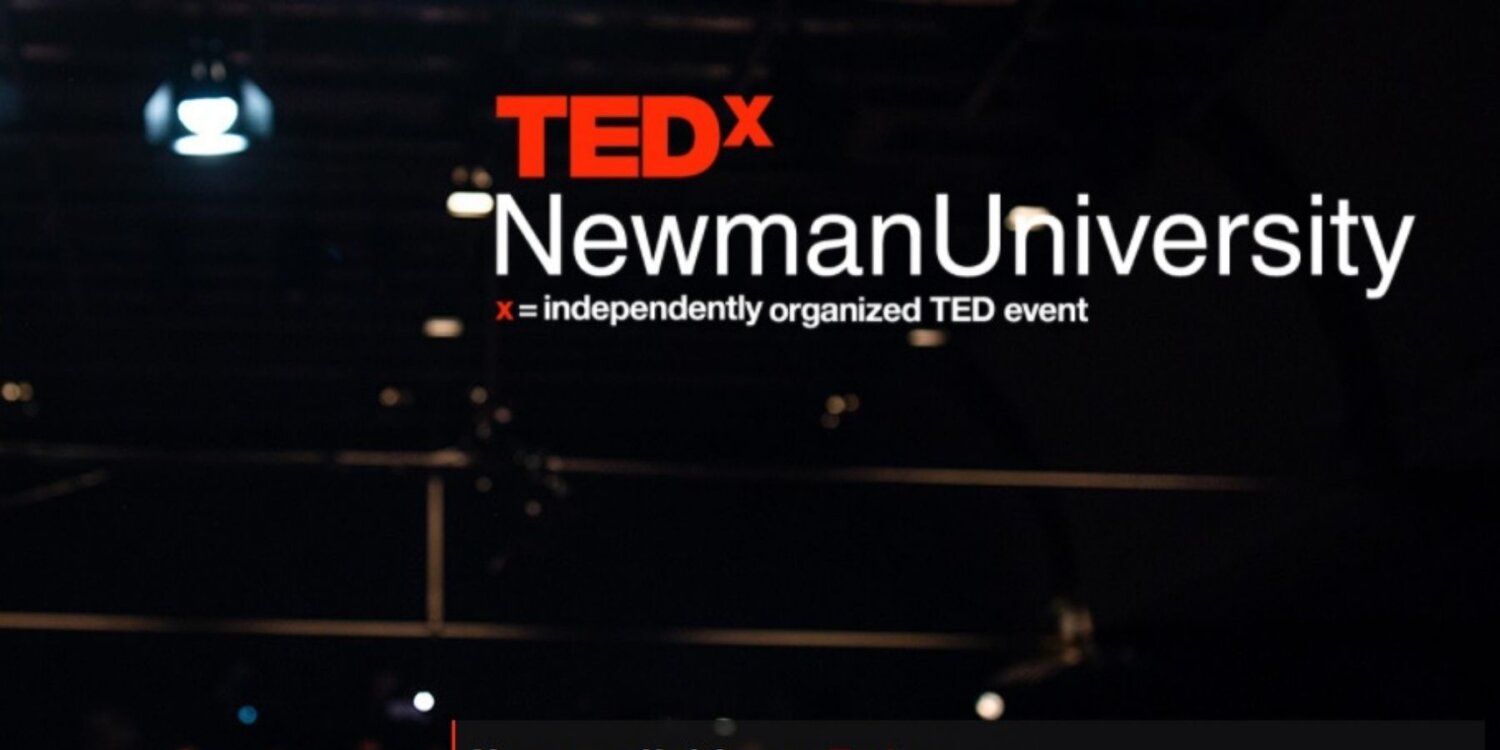 ---
The Newman University Department of Student Life hosted its first every TedX event as an online premiere. The event was originally planned to take place on campus but was moved to an online format due to the COVID-19 pandemic.
Joseph Shepard, director of multicultural engagement and campus life, said the event has been a goal of his since his arrival at Newman.
"It is important for me to create avenues for our university community to be a part of conversations that truly challenge us to dig deep," said Shepard.
"My commitment to the students and campus community when I arrived at Newman University was to dream big and develop a framework for diversity, equity and inclusion in a way that made everyone, regardless of their walk of life, feel welcomed. I believe this is just one way of keeping that commitment to the students and institution I serve."
A committee composed of university staff, faculty and one student selected the speakers to present live at the event.
Shepard worked with representatives from TedX as well as speaking with student affairs colleagues at other universities who've been successful in hosting their own TedX program. He said using the knowledge and experiences of others helped his team to be better prepared logistically.
"There's a lot that goes into making this event a success, so looking to others for ideas, suggestions and best practices is vital. I've also been working on ways we can engage the Wichita community. … It's a personal mission of mine to strengthen Newman University's relationship with the greater Wichita community.
"I see Newman's TedX event as an avenue to connect with the community by providing a platform to challenge ideas, inspire change and spark thought-provoking conversation."
---
Amy Siple — "Dying Well"
---
Michelle Vann, Ph.D. — "Getting in Alignment"
---
Kristi Edwards, Ph.D. — "Responding to Domestic and Sexual Violence"
---
Roy Moye III — "Power of Diversity & Music in STEM"
---
Courtney Price-Dukes — "The Reality of Foster Care"