The Newman Society creates legacy, recognizes donors' future gifts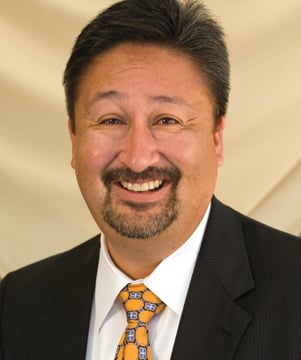 By Thomas E. Borrego, J.D.
Vice President for Institutional Advancement
The Newman Society was created by Newman University to recognize our most generous donors. Those who remember the university through a will, trust, designation or other planned gift are invited to join the university's Newman Society. Too often, these gifts are unrecognized because they come at the end of the donors' lives. The Newman Society provides a way to recognize and thank donors during their lifetimes.
Involvement in the Newman Society gives you the opportunity to enjoy the company of others who, like yourself, care about leaving a legacy to strengthen Newman University and provide opportunities to future Jet students. Members are invited to all university events and are recognized in university publications and on our website.
You may always choose to remain anonymous in your philanthropy. However, participation in the Newman Society can be an inspirational experience, and may encourage others to look toward the future and consider how they too may have an enduring impact on the mission of our university.
All that is required is a statement of intent to leave a gift to Newman University. No documentation of gift amount or type is necessary. Newman Society members may designate the use of the distributions from their future gifts, or may leave the distributions to the discretion of the Newman University Board of Trustees. A Newman Society gift may be used to establish a new fund or may
be added to any of the university's existing funds.
If you've already included Newman University in your will, we encourage you to let us know so that we may honor you as a member of the Newman Society.
The Newman Society carries on the legacy of Sacred Heart Academy, Sacred Heart College and Kansas Newman College by providing students access to higher education. I hope you'll consider becoming a member of the Newman Society, and join with others who share a deep respect for the mission of the Adorers of the Blood of Christ – to empower others – and a dedication to the mission of Newman University – to empower graduates to transform society.
Please feel free to contact us to discuss your gift or gift intention at 316-942-4291, ext. 2163, or [email protected]
.