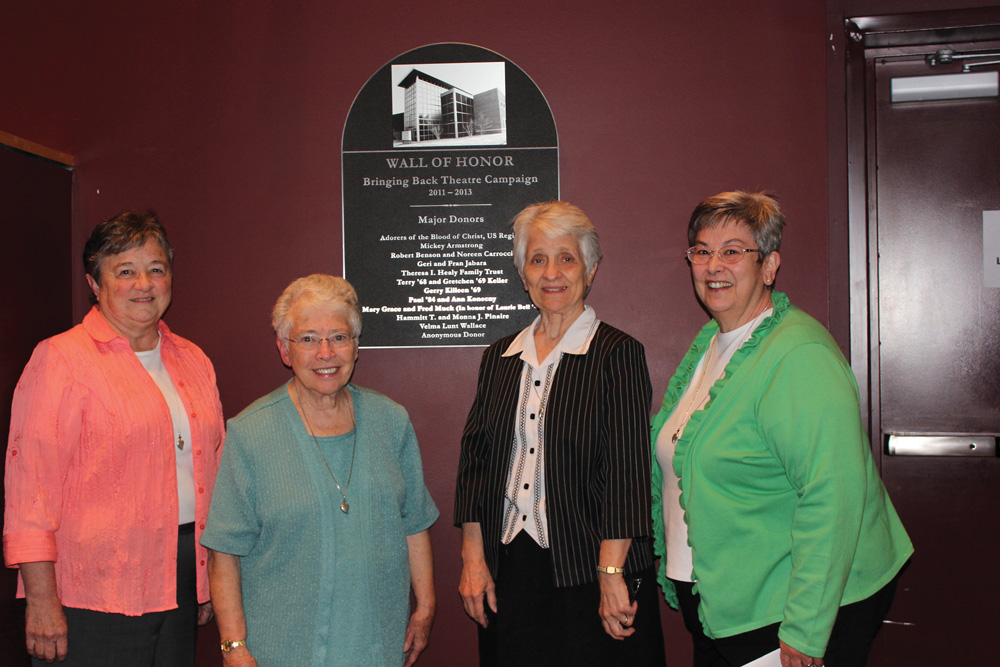 On May 2, Newman University recognized several major donors of the "Bringing Back Theatre" campaign with the unveiling of the "Wall of Honor" – a plaque in Performance Hall listing those who contributed substantial gifts. The theatre program was re-launched as a minor in 2011, followed by a major in 2013.
Newman alumni and others helped raise funds needed to restart the program.
Pictured above: L-r: Vicki Bergkamp, ASC '67, '72, Tarcisia Roths, ASC '48, '54, Therese Wetta, ASC '64 and Charlotte Rohrbach, ASC '62 represented the Adorers of the Blood of Christ, one of the campaign's largest donors.