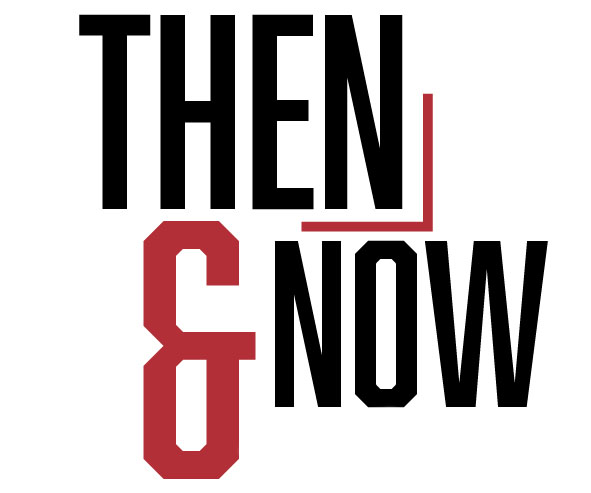 We asked five soon-to-be-graduates what they have taken away from their collegiate life — what about them has changed the most and what has stayed the same. Their stories are like many others, yet unique and inspiring in their own way.
Amy Emerson
Hometown: Wichita, Kansas
Major: Double major in English and Communication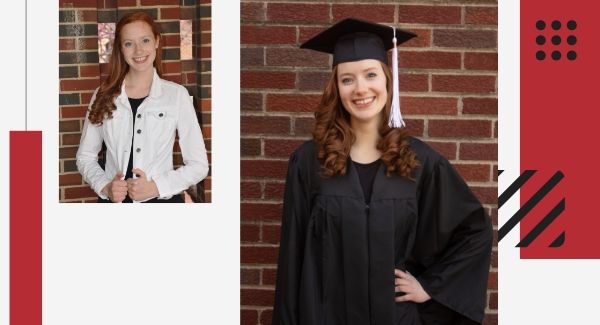 I knew that Newman was the school for me, but coming in I had no idea what I wanted to study. I considered nursing since Newman is known for its programs, but I quickly learned that I do not have the stomach for it. I spent my entire freshman year as undecided because I wanted to keep my options open, but after completing my college writing class with Dr. Susan Crane-Laracuente, I was reminded of my love for writing. 
I also had an interest in communication but was unsure about whether or not I could earn both degrees in four years. Dr. Crane-Laracuente introduced me to an alumna who had graduated from Newman with degrees in both English and communication, so I met with her and she assured me that with dedication, time-management skills and support from my advisers, I could do it. So I decided to dive in.
I have learned so much since I was a freshman — both academically and in my personal life. I have learned about the importance of speaking up, what it means to set standards for yourself and how straying from them can have consequences. I've learned what true friendship looks like and that you should never take a friend's loyalty for granted. 
I've learned that while it is important to balance class, work, study, volunteer work and the many extracurricular activities, it is also crucial to block out time for rest, spontaneous adventures and quality time with friends and loved ones. I've learned to value the beauty of listening, storytelling and all the unplanned insights in between that have emerged from conversations with faculty, co-workers and friends. 
Even though I like to think I broke out of my shell quite a bit my freshman year, I know I have grown increasingly outgoing and willing to share my voice. Perhaps most of all, though, I have a much greater faith in myself than I did when I was first beginning my collegiate education. Today, I have faith in what I am capable of working toward and achieving, and I believe that is because of the amazing mentors I have had at Newman.
A few things have definitely stayed the same. I still enjoy writing, singing, taking photos, practicing improv each week with the Sloppy Joes, and acting in plays, something I first tried my freshman year as an attempt to break outside of my comfort zone. I am still just as curious as I was my freshman year and I am grateful for that. I never want to stop learning and growing.
Newman has given me opportunities for growth that I could never have dreamed of. Along with meeting some absolutely incredible faculty, staff and students, I've been able to build my writing skills and learn videography and editing during my time as a student worker in University Relations. I've learned about the behind-the-scenes work that goes into marketing communication and the value in sharing stories with the community through various mediums. 
I've had ample volunteer opportunities and have been trusted with leadership positions that I couldn't have imagined myself doing coming into Newman. I'm incredibly grateful to my professors, peers and advisers for sharing their knowledge with me and encouraging me along the way because I feel more empowered than I ever have.
What's next? I'm currently applying to jobs in Wichita. My goal is to find a career in communication or English.
Ximena Name
Hometown: Veracruz, Mexico
Major: Art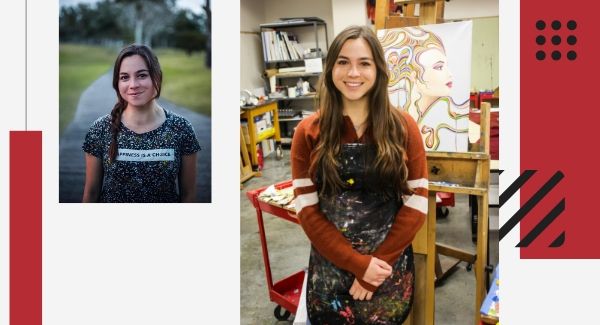 I started my time at Newman University as an undecided major. I thought about psychology, international studies and art. I had never taken an art class before college. It was always just a hobby and I was self-taught.
When I met Mary Werner, the director of visual arts, I asked a lot of questions. I also noticed all the art that students were working on in the halls of De Mattias. I declared my major as art during my freshman year.
I was a little lost at first. I started learning art terms and it was in a different language so it was really confusing. I even second-guessed myself for a bit, I felt a little out of place — but when we started working on projects, doing things I had never done before like working with graphite, I didn't know what to expect, but I loved the result and couldn't believe I did that. 
I started believing in myself and becoming more confident. I started getting compliments on my work, and that helped build that self-esteem. Mary, who I've worked with the most, as a professional telling me I have talent means a lot.
My campus job working graphic design with the university was also a chance to learn something new. I always saw art as drawing, painting and such. But then I started doing graphic design, which was a new term for me, and discovered there is so much more to art. I didn't think I would like it at first but after learning about the large scope of the work involved, I really enjoy it.
I think the biggest change I've seen in myself since my freshman year is maturity. Being away from home, in a different country, only seeing my family twice a year and doing everything on my own, all of that has made me grow a lot as a person.
But my values haven't changed. I always try to maintain those — it's how my parents raised me, it's important. It's also a challenge. The cultures are so different, so I tend to stop doing certain things I would normally do, but then I try to remind myself to be who I am. I don't have to change because of my situation or location.
I kept God in my life, remembering if He puts something in my life, it's a lesson and He's going to help me grow. I've learned from every situation here at Newman. I've learned that struggles help make you grow stronger.
What's next? I will be applying to the Savannah College of Art and Design for a master's degree in art.
Anthony Navarrete
Hometown: Fort Morgan, Colorado
Major: Communication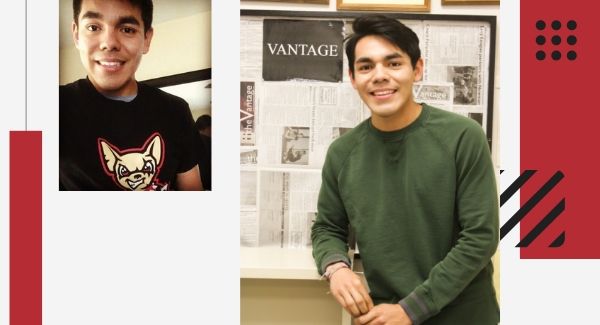 I've lived in Wichita for about six years now. Even though I consider Fort Morgan my hometown, my last two years of high school were spent in Goddard, Kansas. 
When I first came to Newman, I was a biochemistry major. I didn't declare communication as my major until halfway through my sophomore year. I even thought about nursing for a little while but I knew that wasn't what I wanted either after taking some of the courses.
So I took the MyMajors quiz and found out that communication could be an option for me.
Throughout my years at Newman, I've really noticed my confidence level changing. I have been able to expand my comfort zone. I've made it wider. I kept putting myself in situations that "high school me" wouldn't have done. Choosing to do those things has helped me to become more confident in myself.
I think I was most surprised that my friend group since freshman year has stayed the same. I had this idea that would change as I made changes to my major and extracurricular activities. But it never changed, which is really nice, because we've been able to grow and learn together and always have that solid support system, and that is something I will always value and cherish.
It's really nice having someone that has been there with you since the beginning and reminisce about how we've all grown.
Newman has given me the opportunity to do things that if I were at a larger university I don't think I would have done. Some of the friends I've made here have even helped pushed me to try different things like writing for the Vantage, the university's student-run newspaper. That wasn't something I thought I would want to do.
Now journalism is something I want to do as a career. I wrote for the Vantage for the last two years of my time at Newman. My KSN (TV) internship also started because my friends pushed me to go to a career fair.
Because of that internship, I went from wanting to be behind the scenes to actually getting into the reporting side of journalism. If you would have told me freshman year, "You are going to want to be a reporter and be on TV," I would have laughed.
What's next? It's up in the air right now, but my end goal is to become a reporter. I would love to end up in Wichita pursuing my career.
Brandon Steiner
Hometown: Wichita, Kansas
Major: Biology with a minor in sports medicine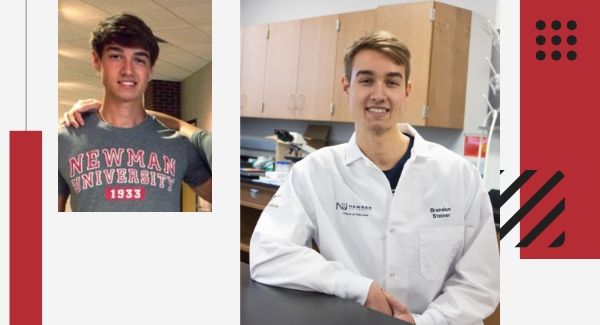 Finding a Catholic university was definitely something that was important to me, and knowing that Newman University had a great pre-med program, I just felt like it was a great fit.
Biology has been my major from day one, and my goal as been to continue on at chiropractic school after graduating from Newman. But there have been some changes in my life after four years of college.
My work ethic has changed, my study habits have changed. Academically I'm much stronger, and of course, my maturity level has grown, especially in leadership. In high school, I wasn't really involved, but at Newman I was. I took on Campus Activities Board and new student orientation leadership roles and was the Newman University Medical Club rep for pre-chiropractic. I was involved with the Student-Athlete Advisory Committee for three years and triathlon team captain.
Overall, the triathlon coach Jeff Lovgren has been really supportive, no matter what I do, and has been a great mentor.
As for things staying the same — well, I'd have to say my appetite. And I'm not talking about food, although that hasn't really changed either, but my spiritual appetite has definitely stayed, especially being at a Catholic university where I've had the opportunity to connect with others on that level. Campus Ministry made me feel really welcome. All of that has helped me continue to strive to be the best version of myself.
What's next? I was accepted to the doctoral program at Cleveland University-Kansas City for the chiropractic program.
Khoi Nguyen
Hometown: Ho Chi Minh, Vietnam
Major: Nursing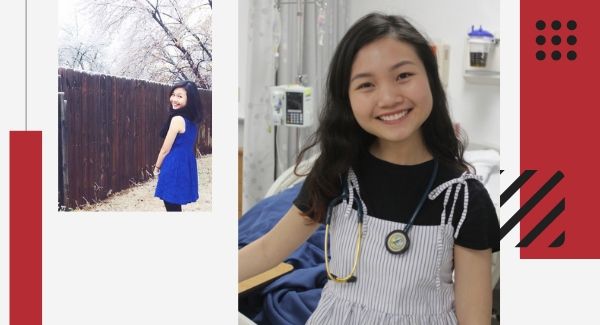 I was an exchange student at Trinity Catholic High School in Hutchinson, Kansas, my junior and senior year. My best friend told me about Newman; she said I should go and take a tour. It was the only official campus tour I took. I loved the size — I wanted to be in small classrooms instead of large lecture halls.
Even though I wasn't sure what my major should be, I picked sonography but decided to switch to nursing my sophomore year. I knew I wanted to work in health care, to have daily interaction with patients while working in a field that was both stimulating and challenging. Nursing was just a great fit.
I think I've become more social during college. I have learned to work in groups and to be a part of a bigger organization. I've learned to open my eyes and mind to different things. When I first came to Newman, I was very shy and quiet. But this university offers so many activities, I got involved more, especially the second year. 
Thanks to the honors program, I got an internship and have been able to travel. I went to Liberia with some of the ASC sisters and learned so much. That was a once-in-a-lifetime opportunity that I would not have had if it weren't for Newman.
I have always been very goal-oriented and focused academically. That has not changed while I have been at Newman. The classes I've taken have been rewarding and I was even recommended by a professor to be a writing coach. That made me feel like my hard work paid off.
The nursing program has really taught me a lot — to be brave and speak up. I really feel like I'm part of the community. If asked, I would tell new college students to study well in advance, be organized in your tasks, don't procrastinate and always challenge yourself to excel personally and academically.
What's next? My goal after graduation is to become a registered nurse in intensive care or labor and delivery. And in the long run, I hope to be a family nurse practitioner in women's health.