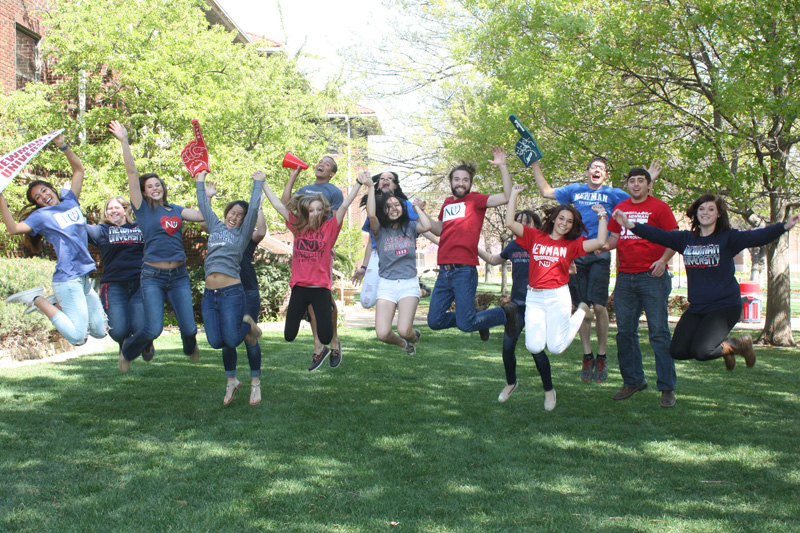 Members of the Student Alumni Board turned out in force to raise awareness of and celebrate Newman donors on "Joyful Jets Day."
On April 13, 2016, the Newman University campus was filled with signs, posters and other notices proclaiming "Tuition Stop Day" – also known as "Joyful Jet Day" – to celebrate alumni and friends who generously give to support scholarships at Newman.
The day symbolically marks the point in the academic year when students' tuition stops paying for their education and financial support from other means covers the remainder. In addition to recognizing those who help keep Newman tuition competitive, the day raises awareness among students that their tuition pays only a part of what their education actually costs.