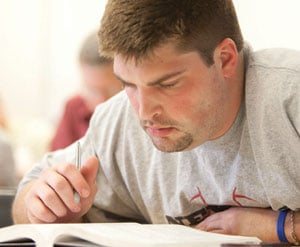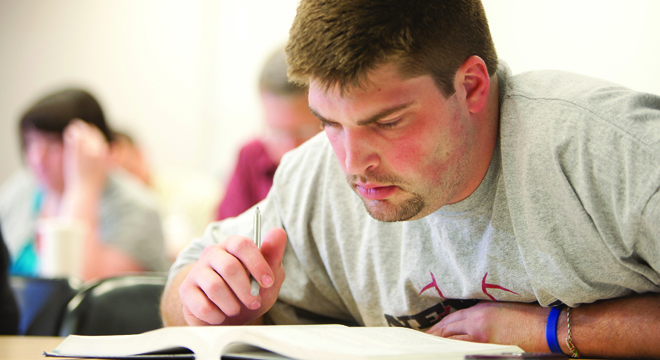 The ability and willingness to assess how well students learn is central to the success of any institution of higher learning, and key to many of the topics and questions Blessed John Henry Newman explores in his tract on higher education, The Idea of a University.
For example, how does a university ensure that its students acquire useful skills? Is the university doing a good job imparting knowledge and factual information? Are students truly able to take what they've learned to a higher level – to analyze, synthesize and apply existing knowledge to new situations?
The Higher Learning Commission (HCL) of the North Central Association of Colleges and Schools – Newman University's accrediting agency – was not so sure in 2007. During an accreditation visit that year, the agency noted that while Newman offered high quality programs and instruction, the university lacked a "culture of assessment," or ongoing system of measuring its effectiveness in educating students.
In an effort to not simply improve performance in this area but to excel in it, Newman joined the HLC's Academy for Assessment of Student Learning, a four-year program that helped the university establish an assessment culture on campus, and determine ways to increase student learning.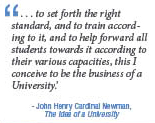 According to an official report and informal feedback, the Academy was impressed with Newman's performance – so much so that Newman was one of only six universities asked to showcase their results at a recent HCL forum.
"The feedback was that we passed with high marks," said Dean of Undergraduate Studies David Shubert, Ph.D., who was named director of learning assessment for Newman in 2007 and played a key role in creating the university's assessment plan.
The formal HLC report praised Newman for its willingness to evaluate what strategies did and did not work in its efforts to measure student learning. The report notes several examples of situations in which Newman learned from mistakes and trial and error in order to better reach its goals, which the HCL described as, "one of the most important parts in the entire process."
The report also praised the university's "commitment to create goals and assessment tools that match their campus and students."
"We focused on nine goals for the baccalaureate, and on writing in particular," Shubert said. "As a result of the conversations [with the Academy], we have seen small but consistent improvements in writing. We expect to see significant improvements because of the Newman Studies Program" (see related story).
The Academy's rigorous four-year program included training and continuous feedback about how to improve the assessment of learning on campus. Newman also received guidance and mentoring from peer universities that had been through the process.
As the HCL report shows, the effort was clearly worthwhile.
Newman University "learned a great deal," and "definitely found strategies that would help other institutions," the report's author wrote. He added, "In my opinion, Newman went above and beyond," simply creating a plan. "They used this process as a chance to get their 'hands dirty' with assessment work."
.
.