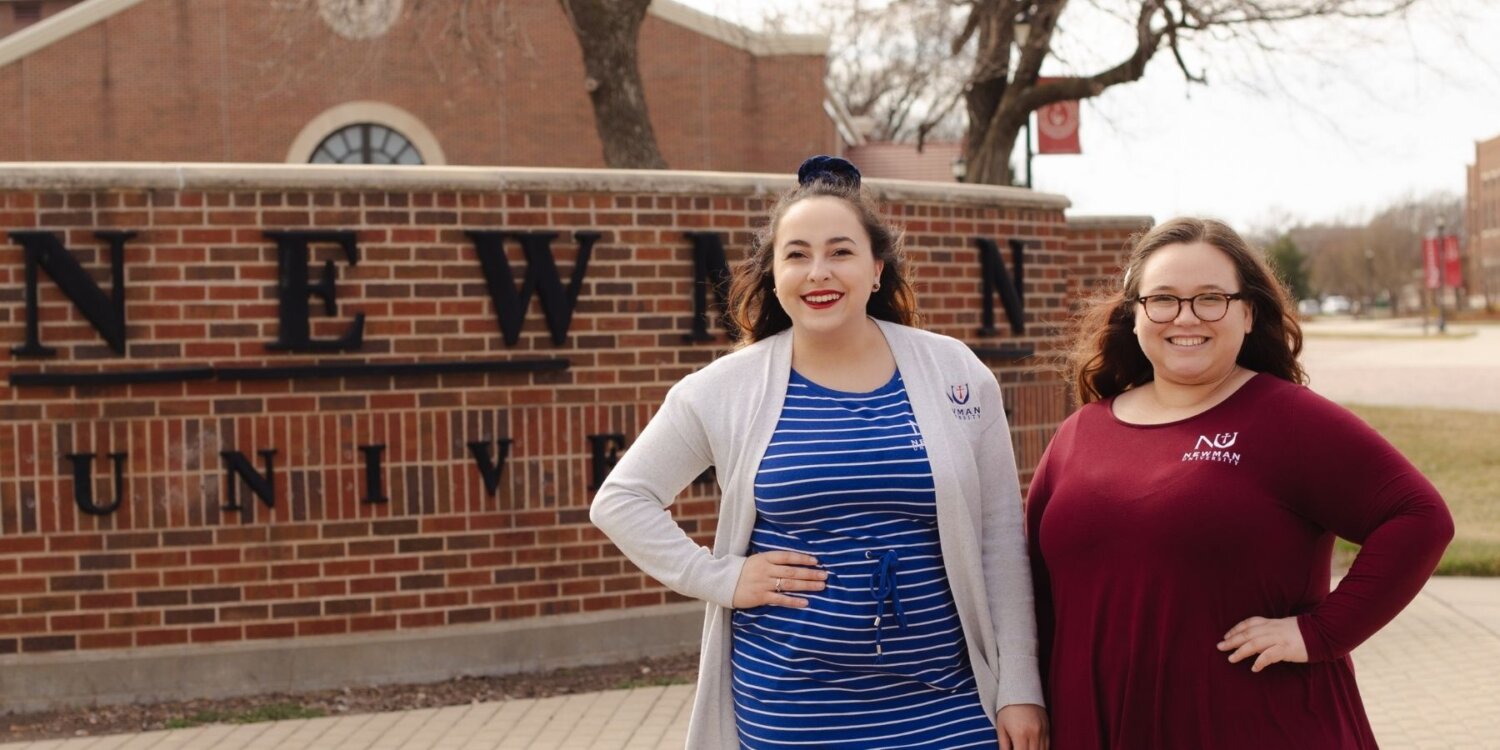 ---
Closely following their graduations, alumnae Martina Viale and Emily Larkin, who both graduated in 2020, remained at their alma mater as first-time student counselors in the Admissions Department.
While discussing their current jobs, they reminisced on how they ended up at Newman as students and then as staff members.
For Larkin, it was a brief interaction with Georgia Drewes, associate director of admissions.
"What was really funny is I never knew Newman existed until my senior year of high school," explained Larkin. "My boss now was actually my admissions counselor when I came to Newman. She was standing there in my lunchroom with a bunch of materials about Newman, and I thought, 'What is this school?' I had no idea, so I walked up to her and we started a conversation. I thought, 'Huh, Newman could be the place for me, it's kind of cool.'"
That interaction led to her visiting campus and she was immediately charmed by the community.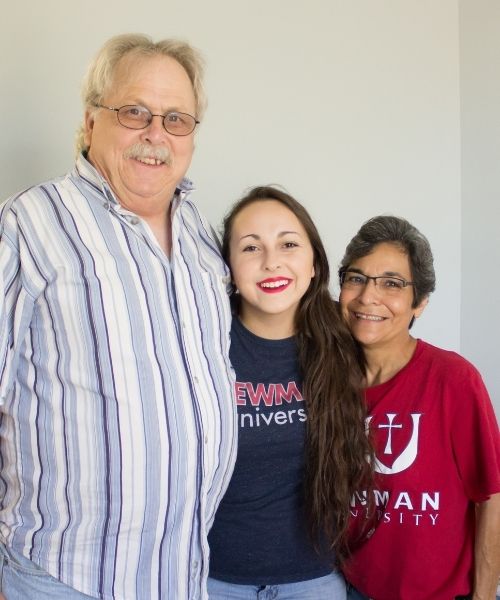 "It was when I walked on campus and everyone was so welcoming and friendly, and it really just felt like home that I started envisioning myself here."
Through that turn of events, Newman University found Larkin. But it was somewhat the opposite for Viale.
"I was an exchange student in high school before coming to Newman and I fell in love with the United States," said Viale. "When I went back to Italy for my last year of high school, I knew I wanted to live and go to school in the United States."
Viale's desire to find a college in the states took her on a journey — with the help of her exchange association, which ultimately resulted in her landing a scholarship with Newman among others.
Through plenty of online research, Newman's philosophy and smaller community stood out to Viale.
"It was enrollment day for me when I came here the first time," she said. "My dad and I were invited right after enrollment to go and eat at The Landing with the some of the ASC sisters along with faculty and staff members and (then) president, Dr. (Noreen) Carrocci. They all tried to talk to my dad even though he doesn't speak English, and the fact that they took the time to try to talk to him, I really appreciated it."
After this experience, both Viale and her father were confident that Newman was the right decision.
Four years later, both Larkin and Viale were hired to work at the university from which they graduated. Both said they feel fortunate to have that opportunity.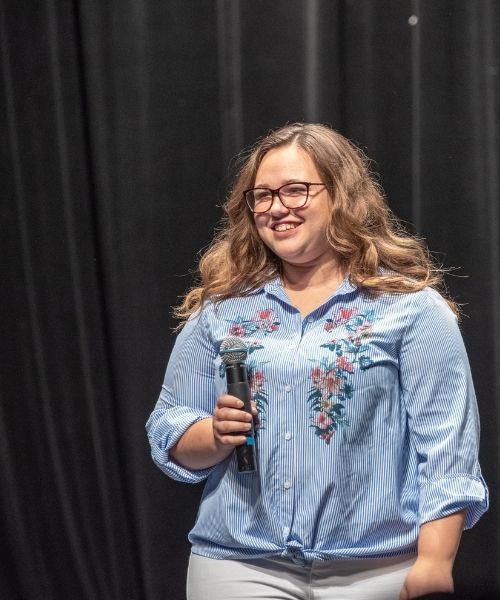 Viale said, "I feel like, as a student, you can love the school but you always have some complaint. Sometimes you wonder if people are actually doing something to make changes and you feel like, as a student, you don't have that power."
With new perspective as a staff member, Viale exemplified the efforts of her department and all the others.
"I didn't know how hard the staff and faculty worked. We have regular staff and faculty meetings where we discuss questions like, 'Are we following our mission statement?' or 'Are we serving our students right?' and 'What are we doing wrong?'
"At first, as a student, it felt like that maybe wasn't happening, but now that I work here, I see that it does and I see that change."
Larkin realizes how much life the students bring to campus.
"I worked in the Advancement Office for University Relations the summer before my senior year, and I would always hear from Dana (Beitey) and Clark (Schafer) that 'it's just not the same when students aren't on campus.' I never really understood that until I wasn't the student — and now I've noticed how much joy I get from seeing students on campus."