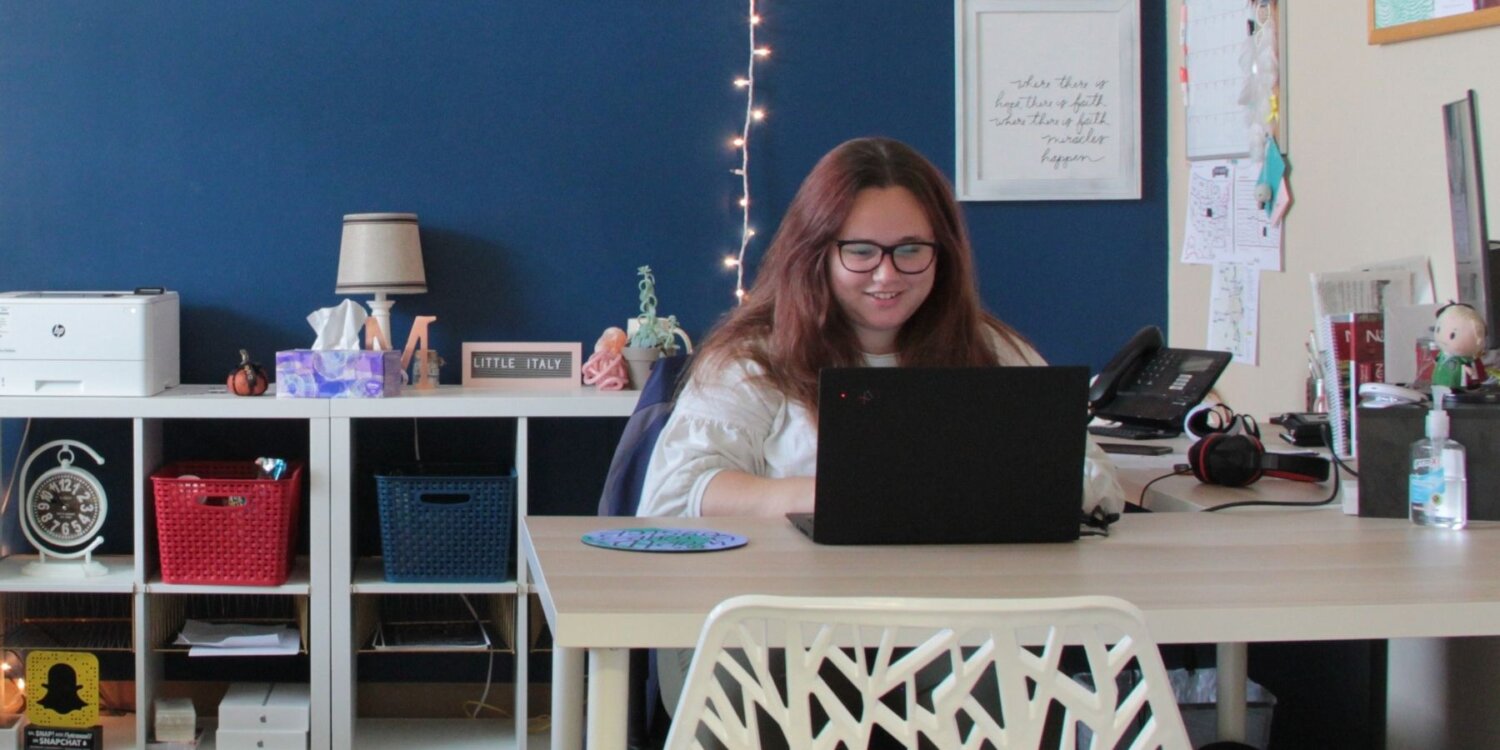 ---
by Matthew Clark
While COVID has proved challenging to college recruitment programs everywhere, NU Admissions is continuing to find ways for high school students to learn about Newman through equally immersive—but safe—means.
Their most popular form of visits this year have been the virtual visits, which are conducted Via zoom, during which staff members and ambassadors both strive to personally give students a taste of campus, and explain what they may expect coming to Newman.
Associate Director of Admissions Georgia Drewes, Assistant Director of Admissions Macey Neal and other Admissions staff members believe that these virtual tours are a strong way of promoting Newman even with the drawbacks that come with not being face-to-face with potential students.
While Drewes expressed her admiration of Admissions' swift work in setting up virtual visits, Neal provided some commentary on the visits themselves.
"I feel like it gave an accurate representation of what they're going to see on campus, so I thought it went really well. We had a lot of people take advantage of being able to still visit from the safety of their homes."
Drewes then elaborated on the success of the virtual visits.
"We offered a virtual enrollment day in April, we enrolled 40 students in one day, so that worked out really well. Then we turned around and did another one in May and we enrolled 46 students, and virtual visiting was really the way that we got students enrolled over the summer both transfer and first-time students and it worked well."
Once the students returned to campus for in-person classes, Admissions found a way to safely and efficiently bring back in-person visits to some extent.
"This Fall, we started offering in-person visits again on August 24th, when classes started, and we've been offering both in-person and virtual visit options each day Monday through Friday."
Admissions carries out these in-person visits while carefully adhering to the guidelines listed in the social contract.