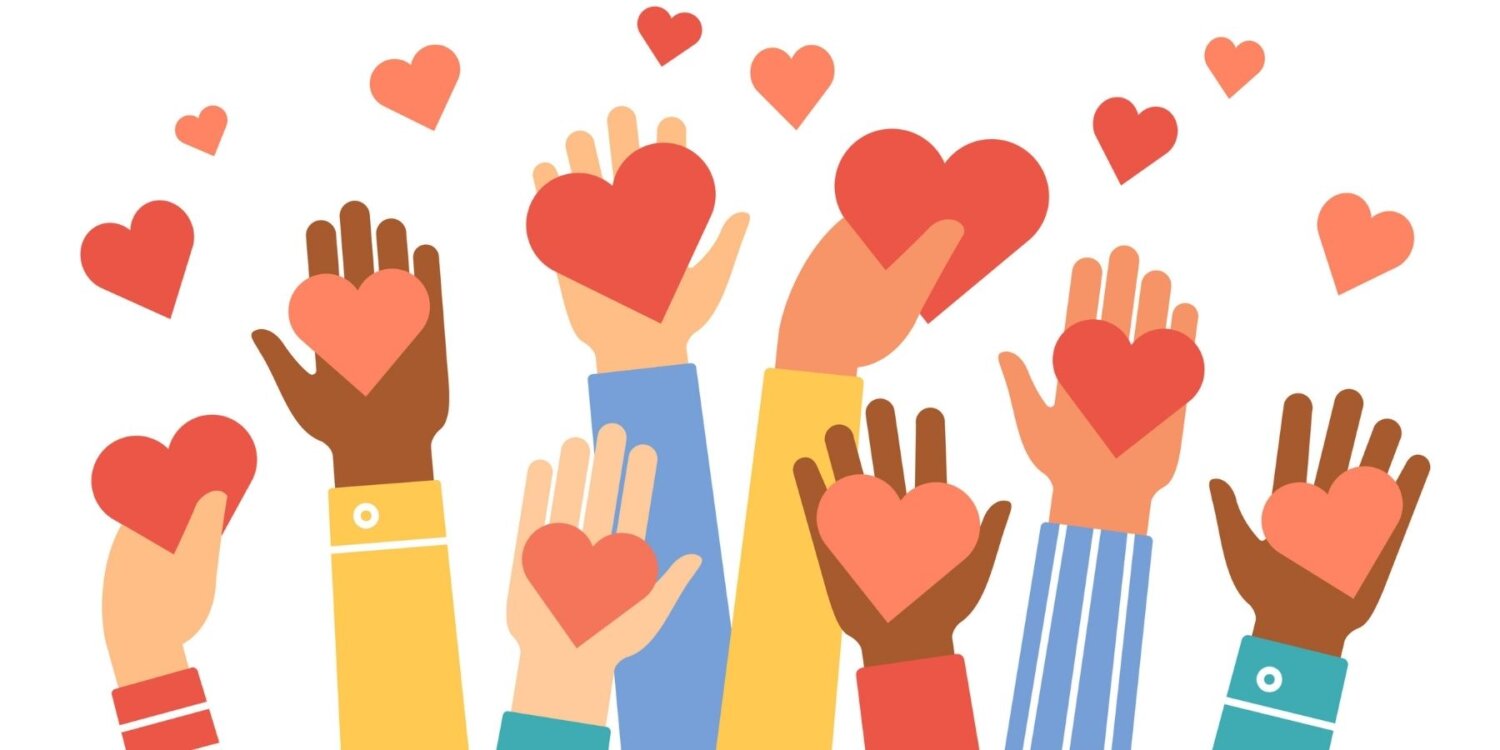 ---
Giving comes in many forms — endowments, donations, trusts, pledges — the list is long. Yet there is something to be said about the giving of one's time.
Volunteerism is an important form of giving for any nonprofit organization. The gift of time is a valuable, irreplaceable gift.
Newman University, like any other nonprofit, relies heavily on volunteerism. Whether it's a volunteer serving on a board or committee, someone giving their time to help staff or students, or an individual working at a fundraising event on or off campus — volunteers are dearly treasured at Newman.
As valuable as volunteering is to the university, the givers themselves receive many benefits from their gift. Building new skills, improving mental health, community connection and an overall sense of satisfaction are all rewards of giving the treasure of time.
Christine Siefers '91 said volunteering is something her motivation comes from both the people being helped by the cause and the people inspired to drive that cause.
"It feels good to help an organization with a mission that strikes a chord in your heart," explained Siefers. "There are so many nonprofits doing great work and every single one of them needs help in some way. It's humbling and awesome to learn about each one's individual contributions to our city and county. I believe it's important to be involved in something bigger than yourself; something that can benefit people who may never know you. I don't know of any other consistent way to feel that kind of satisfaction other than helping an organization whose mission you are passionate about."
Volunteering for her alma mater is not only a great way to give back to her university but to stay connected with others in the Newman community.
Julie Bergkamp '93 finds volunteering helps her grow as an individual and community member. It also provides her with a way to give a small token of appreciation to the university for what she gained as a student. Whether working with alumni or students, Bergkamp finds joy in volunteering at Newman.
"I am a strong supporter in promoting the good of the university by providing volunteer hours for its benefit," she said. "Also, as an active volunteer, I am able to interact and reunite with my fellow program students. And overall, it allows me to share in the success stories of the university."
Although Siefers highly enjoys volunteering for the university, she suggests not limiting volunteer time a favorite cause or organization.
"Having a favorite could end up limiting you and not allowing you to take a chance on a volunteer opportunity that might not look appealing, but in reality, hits you in the feels in just the right way once you've started. I would encourage people to try a little bit of everything because then you'll find what you enjoy the most or you feel helps the most — and it could be something different in each category at every stage of your life."
In any case, both Bergkamp and Siefers agree that volunteering is something that everyone can do, regardless of circumstances.
"There's no excuse not to give some of your time to an individual or organization who needs help. It's free," exclaimed Siefers. "And honestly, it doesn't have to take that much time. Trust me, once you start, you won't be able to stop."