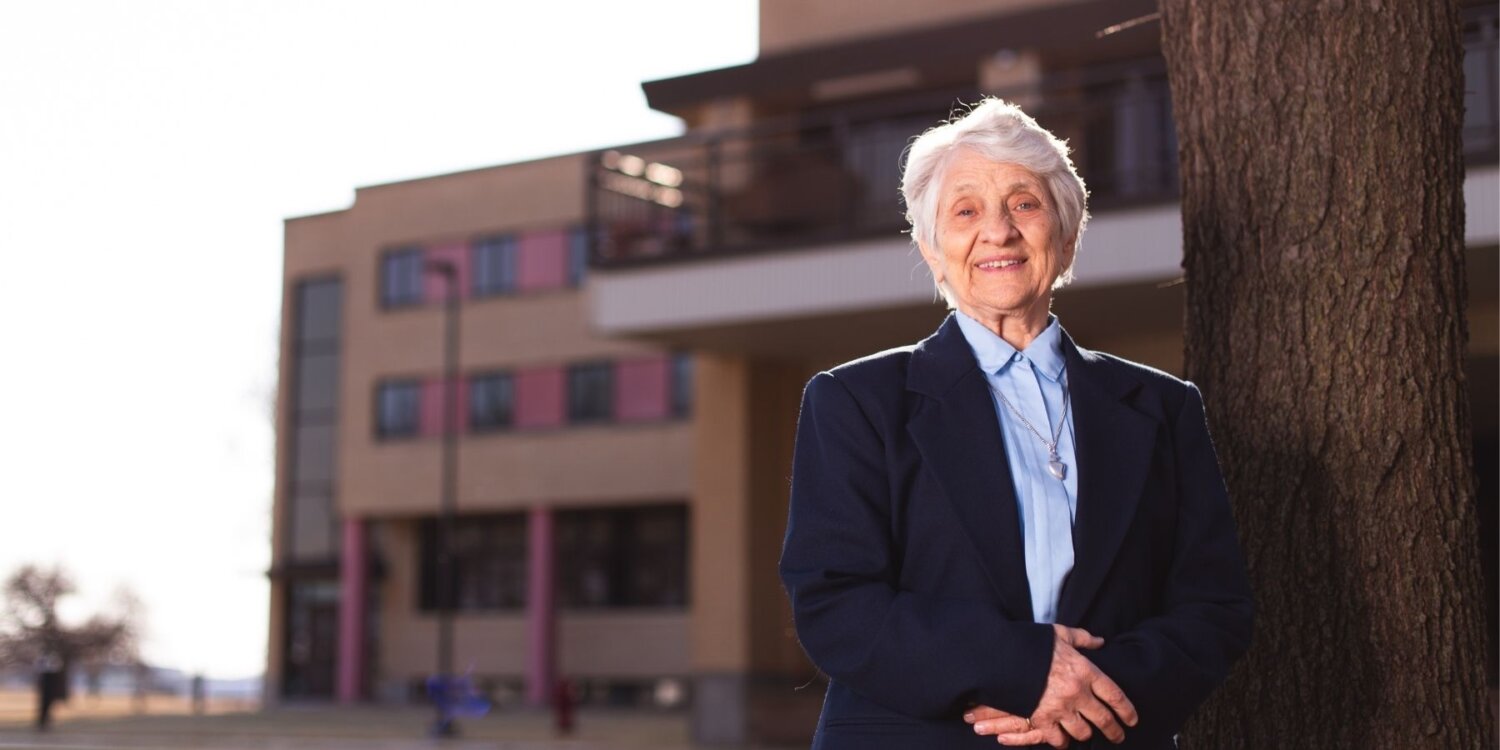 ---
The Adorers of the Blood of Christ (ASC), founding religious order and continuous sponsors of Newman University, have been a staple on the university's campus since it opened in 1933.
The relationships that have been built among students, staff and faculty with ASC sisters throughout the years are treasured.
Currently, Newman does not have any staff members who are ASC sisters, but many are still associated with Newman as volunteers and board or committee members.
Sister Therese Wetta '64 is a name many Newman University alumni relate directly with their memories of their time as a student.
Wetta has held several roles at the university including director of off-campus learning, biology professor and academic dean between 1972 and 1982. She returned to campus to act as director of development for science and health sciences from 2013 to 2017.
And even in her retirement, Wetta is continuing the connection with her alma mater through volunteerism.
Wetta has recently been volunteering her time on campus in two capacities — as an ASC representative connecting with the Newman community and as a volunteer in University Advancement, reaching out by phone to friends, donors and alumni.
Prior to her two-year Liberia mission trip in 2018, Wetta had spoken with Senior Development Officer Beth Fatkin about finding ways to help upon her return to Wichita.
She chose to volunteer in the advancement office because she knew there was a limited staff in that area. She also understood how important it is to stay in touch with alumni, friends and benefactors.
"They support the mission and this support vicariously is also a support of the ASCs and our mission," explained Wetta. "In a way, I'm double thanking them — for their support of Newman and its mission with their gifts and their support of the ASCs and our sponsored ministry, Newman University."
Wetta has also served on the National Alumni Board, has assisted with special events and has participated as a member of various committees at Newman.
She said of all the roles she has played, connecting with the community is her favorite job. Her life travels and experiences have played a large part of who she is today.
Her first ASC ministry was secondary teaching. She also lived in Rome from 2006 to 2011 while serving as a member of the General Council of Adorers and has been blessed with many other opportunities to travel and visit ASCs in other countries.
"These experiences have widened my knowledge and appreciation of other places and cultures. I'm always glad and feel blessed to talk with Newman students from other countries. The campus community is truly enriched by their presence and their contributions."