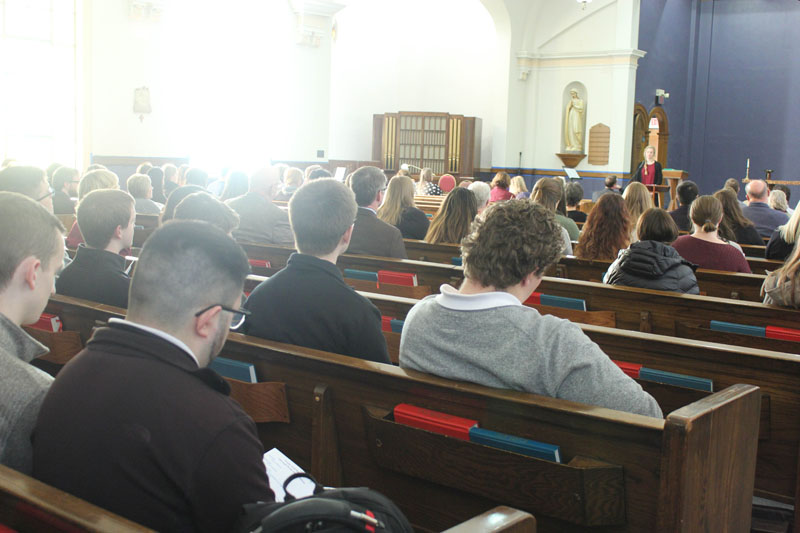 Students, faculty and staff attend the All-Faiths Prayer Service.
The All-Faiths Prayer Service, which welcomed individuals of all religious backgrounds, was held Jan. 23, 2019.
"The goal was to host an event where students, faculty and staff could come together on common ground and give praise to God through music and prayer," student Clare Morgan said.
Morgan sang a praise and worship song called "How He Loves" and was accompanied by freshman Delanie Cundiff on the piano.
"The message is basically that the love of God will find you no matter where you are in your life or faith journey," she added. "We hope the service reminded people of just that."